Halloween Businesses Brace for a Scary Season
Monday, October 19, 2020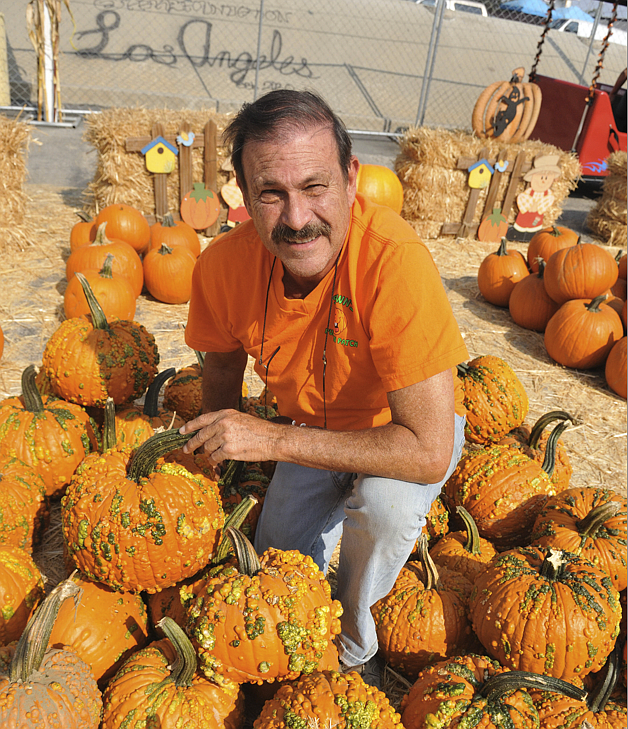 When the state's Department of Public Health "strongly discouraged" trick-or-treating last week, it put a damper on already weak Halloween spending. 

But local businesses that draw substantial portions of their annual revenues from the popular holiday are still hoping for a last-minute miracle. 

Among them is CandyWarehouse.com Inc., a Long Beach-based bulk candy store that has seen revenue dip almost 50% this year. 

"We've been in business since 1999, and this is the first year that we've seen a downturn like this," said Chief Executive Mimi Kwan, who oversees the company's two fulfillment centers and adjacent retail shops. 

"We have our fingers crossed that right before the end of the week, we'll see the large orders come back in so we can fill the void that we lost," she added. 

Kwan said she and her staff of 28 are disappointed state officials are discouraging trick-or-treating, but her customers are finding creative ways to stay safe and still partake in traditions. 

"We've heard they're going to make little baggies and then have a picnic table set up on their driveway so that the kids aren't reaching into the candy bowls," she said.
Kwan joined CandyWarehouse in 2000 and bought the business in 2018. Her clients are mostly other businesses, including restaurants, hotels, churches, conventions and "zoos that are still doing trick-or-treating." 

When Covid-19 hit, the corporate orders dried up, but the company gained a lot of individual consumer sales — mostly from "people going online and ordering five  pounds of chocolate to keep them going through the day."

Frank Toscano, general manager at 
downtown-based Jack's Candy Store, noticed a similar lack of demand from his business clients. His 42,000-square-foot warehouse supplies Halloween-themed and other confections to Daiso Japan, as well as Sweet Factory and It'Sugar stores at the local malls.

"The sales are down, like 70% to 80%, but it seems like people are getting back into the swing of things," Toscano said. "I guess they're not having (big) events now; they're having gatherings and feeling a little bit more comfortable."

A rough patch

Pandemic-related uncertainty prompted Shawn Wilk, owner of Shawn's Pumpkin Patch, to downsize his operation this year. Instead of two locations, he's set up one pumpkin patch on the border of Mar Vista and Palms, which he plans to reuse as a Christmas tree lot.  

"I thought today was pretty good, considering it was 94 degrees," Wilk said. "Every day, when it's really hot like that, the mothers don't bring the kids out. 

"We used to have rides, but we're not doing that this year because you can't spray them down. We opened up with limited entertainment — we have a petting zoo, pony rides, a train, games and a straw maze. … People were very happy that we're open," he added. "I get so many 'thank you's.' It's like we finally brought a little normality to California."

Along with reducing his number of locations, Wilk said he cut his pumpkin order in half. 

"I usually would bring pumpkins from Oregon, like three semis with 50,000 pounds each," Wilks said. "Instead, because I didn't know if I could open up and (because county officials) can close me down, I'm just buying locally, and I'm buying smaller amounts, and hopefully at the end it all shows up good."

Many of his competitors — including Mr. Bones Pumpkin Patch in Culver City and Pa's Pumpkin Patch in Long Beach — decided not to gamble with Covid-19 and didn't open this year. Wilk sees that as silver lining. 

"Pretty much, I'm going to be the only pumpkin patch that I know of within a 10-mile radius of where I'm at," he said, adding, "all people that were going to my competition, they're all landing by me. … I think I'm going to see (revenue from) this location double what it was last year."

Waiting game

Shon Le Blanc, owner of the Costume House in North Hollywood, said he's in wait-and-see mode for now.

"In a normal year, the first couple weeks for us can be slow and then it picks up, but because of what's going on this year with not having the (West Hollywood Halloween Carnaval), and then discouraging trick-or-treating and things like that, I'm not sure," Le Blanc said. 

"We've got some business. I've been talking to some of the schools, and we're doing some things for them, and we have a little bit of film and TV stuff coming in, but it's not what it normally is at this time of year. Usually, we'd have extended hours, we'd have extra staff, the phone would be ringing. And it's very quiet," he added.
Related:
Local Venues Cancel, Alter Halloween Plans Over Pandemic
For reprint and licensing requests for this article, CLICK HERE.