Culver City Office Sites Set $70 Million Refinance
Monday, October 19, 2020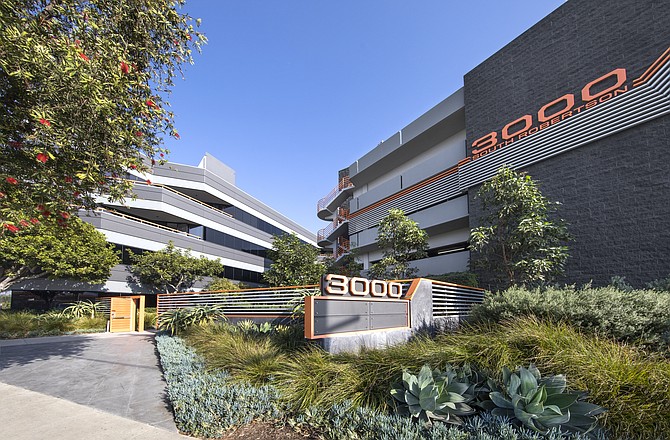 Two newly renovated office properties in Culver City have received a combined $70 million in refinancing.

The properties, at 6101 W. Centinela Ave. and 3000 S. Robertson Blvd., are owned by a joint venture of Watt Investment Partners and an undisclosed institutional investor.

CBRE Group Inc.'s Greg Grant arranged the loan with help from Todd Tydlaska, Sean Sullivan and Mike Longo.

The three-story, 111,473-square-foot property on Centinela Avenue was renovated this year. It was 60% leased at the time of the financing, according to CBRE.

The building received a nonrecourse loan from an unnamed life insurance company.

The Robertson Boulevard property is four stories with 111,395 square feet. It's anchored by a major coworking company and was 92% leased at the time of the financing, according to CBRE.

The property received a nonrecourse, fixed interest rate loan from a regional bank.

"These are two incredibly well-located assets and the recently completed renovations have broadened their appeal to a wide range of tenants," Grant said in a statement.

"While some lenders are being more conservative in the office space due to our current circumstances, we saw significant interest for these financings given the strength of the borrower and quality of the properties," he added.

Culver City is one of the most in-demand office markets in Los Angeles County. Third quarter average asking rent for Class A buildings in the area was $4.55 a square foot, up 11 cents from the second quarter, according to data from Jones Lang LaSalle Inc.

The vacancy rate in the area was 13.5% in the third quarter, down from 15.2% a year ago.
The Culver City properties are just the latest to secure financing.

Last week, JLL announced it had arranged $49 million in construction financing for Exposition 3, a roughly 94,000-square-foot creative office property in West Adams.

H.I.G. Partners provided the loan for Luzzatto Co. Inc.

The project, which has reportedly been preleased to Sweetgreen Inc., is expected to be completed in 2022.

A nearly 288,000-square-foot office complex in Culver City known as the Symantec Southern California Campus recently received a $110 million loan.

Northwood Investors purchased the property from Tempe, Ariz.-based NortonLifeLock, formerly Symantec Corp., during the summer for $120 million.

Other buildings around L.A. County have recently received loans as well. The AVA Arts District, a 475-unit multifamily project, which will also have commercial space, lined up a $167 million construction loan.

The project is at 668 S. Alameda St. The money came from a syndicate of banks led by Bank of America.

And in September, JLL arranged a nearly $57 million loan for a multifamily portfolio on the Westside comprised of four properties across West L.A. and Beverly Hills.

In August, Tauro Capital Advisors Inc. announced it had arranged $50 million in loans for three developers for triple-net lease properties.

That same month, CBRE Group Inc. announced $26.8 million in financing for office properties at 11925 Wilshire Blvd. in Brentwood and 2200 Pacific Coast Highway in Hermosa Beach. The buildings have a total of nearly 71,000 square feet. Financing was arranged for Vectra Management Group.

Santa Monica-based WS Communities, meanwhile, received a $150 million loan for a portfolio of six multifamily assets in Santa Monica and the San Fernando Valley and a development site in Santa Monica from Madison Realty Capital. 
For reprint and licensing requests for this article, CLICK HERE.