Tetra Tech Wins $24 Million Asia Contract
Tuesday, October 13, 2020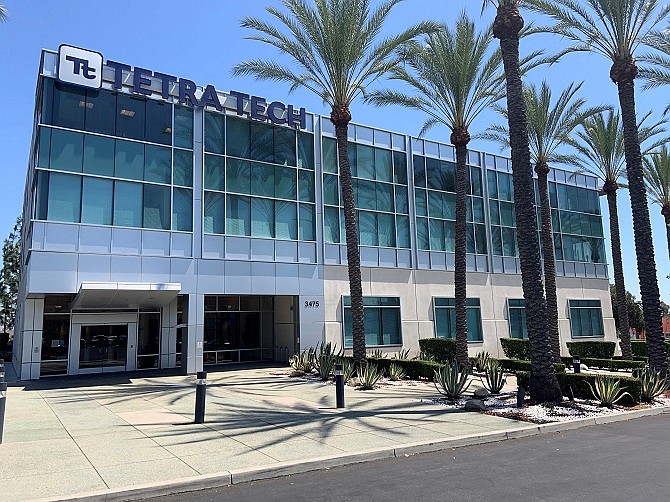 Pasadena-based engineering and consulting firm Tetra Tech Inc. announced on Oct. 13 that the U.S. Agency for International Development awarded the company a five-year, $24 million contract to help manage shared water resources and mitigate environmental risks in Central Asia.

The contract from USAID's Regional Water and Vulnerable Environment Activity program is intended to promote economic stability and healthy ecosystems by helping local officials implement sustainable management practices for two major Central Asian river basins.

Specifically, Tetra Tech will provide technical assistance for local officials to resolve transboundary water issues and optimize regional water, energy, and agricultural systems in the region. 
Tetra Tech's analysts and consultants will design and implement a decision-support process that uses water and energy food systems modeling and data analytics to improve understanding of the risks, vulnerabilities, costs, and benefits associated with different development pathways in these river basins. 
These analytical results are intended to form the basis for agreement on specific actions to improve regional water cooperation.

"Tetra Tech has supported USAID to promote water resilience in developing countries for 40 years," Dan Batrack, Tetra Tech's chief executive, said in a statement. "We are pleased to ... leverage our data analytics expertise to improve the sustainability of regional water, energy, and food systems in Central Asia."

Tetra Tech shares rose 1.6% to $109.49 near market close on Oct. 13.

Tetra Tech provides high-end consulting and engineering services for the federal government as well as for public and private projects worldwide. The company has about 20,000 employees and reported $3.1 billion in 2019 revenue.
For reprint and licensing requests for this article, CLICK HERE.