SpaceX Lands $149 Million Defense Contract
Monday, October 12, 2020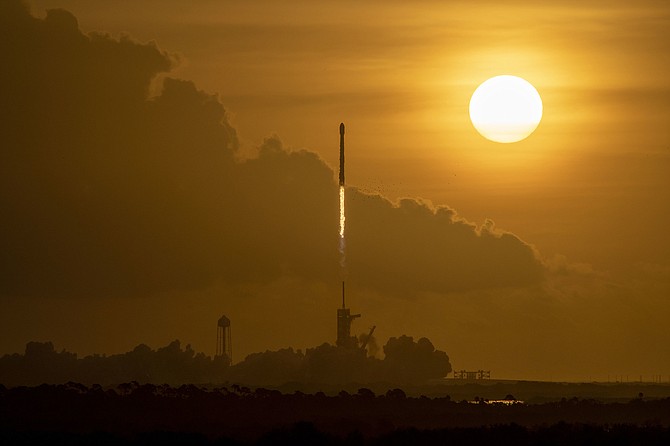 Space Exploration Technologies Corp., the Hawthorne-based aerospace company, last week secured a substantial new government contract and made progress on multiple fronts with its Starlink satellite project.

On Oct. 5, SpaceX was granted a $149 million contract by the Space Development Agency to build early warning missile-tracking satellites as part of the Tranche 0 tracking layer for the National Defense Space Architecture.

According to an SDA announcement, the satellites will provide persistent global coverage and custody capability, which will enable the Tracking Layer Tranche 0 to "provide missile warning and tracking information to national defense authorities, and tracking and cueing data for missile defense elements."

SpaceX will use its Starlink assembly plant in Redmond, Wash., to build four satellites fitted with a wide-angle infrared missile-tracking sensor supplied by a subcontractor, according to Reuters, which cited an SDA official.

The SDA also granted a $193.6 million contract to Melbourne, Fla.-based defense contractor L3 Harris Technologies Inc. to build four satellites with the same capabilities. 

In addition to winning the SDA bid, SpaceX last week took additional steps toward its goal of providing internet service in the northern United States and southern Canada by the end of this year through its Starlink network.

SpaceX said it has been conducting a private beta for Starlink among employees. The latency of the network's internet services is low enough to play the fastest online video games, and the download speeds are fast enough to stream multiple HD movies at once, according to the company.

SpaceX said that the emergency response division of the Washington Military Department began using Starlink user terminals in early August to bring internet service to areas devastated by wildfires. On Oct. 6, the company launched 60 more satellites, bringing the number of operational Starlink devices in orbit to 773.

After the launch, SpaceX successfully recovered the rocket's first stage by landing it on the "Of Course I Still Love You" droneship stationed in the Atlantic Ocean.

The first booster stage had previously supported the May 30 manned mission that launched the Crew Dragon's first manned flight to the International Space Station, as well as the July 20 ANASIS-II mission, when the company deployed a South Korean military satellite to its target orbit.

A SpaceX recovery ship, "Ms. Tree," attempted to catch the fairing halves of the Falcon 9's nose cone. The ship was able to catch one of the halves while the other fell into the ocean.

So far, SpaceX ships have caught both halves of the Falcon 9's nose cone only once, on July 20 during the Anasis-II mission. The ability to catch the nose cone halves reduces launch costs for the company, which is already able to save money by reusing its booster first stages.
For reprint and licensing requests for this article, CLICK HERE.