Jerry Moss Donates $25 Million to Music Center
Monday, October 12, 2020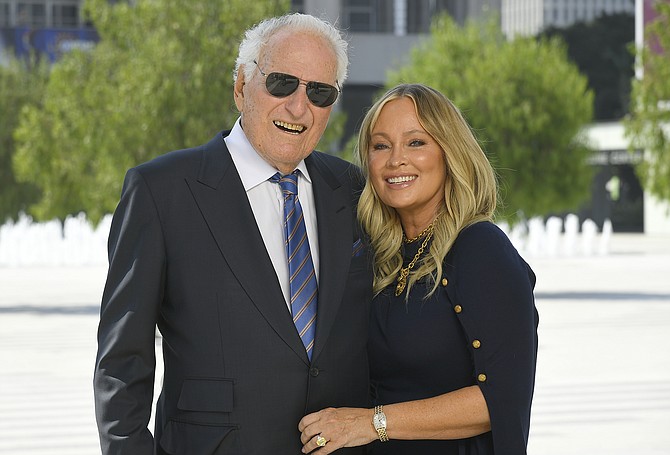 The Music Center has received a $25 million gift from A&M; Records co-founder Jerry Moss and his wife Tina to benefit new programming initiatives. 

The downtown performing arts center said in the statement that the gift, announced on Oct. 8, represents the largest single contribution for programming in the Music Center nearly 56-year history. 

Other major gifts have included $20 million from philanthropist Glorya Kaufman in support of dance programming at the center, as well as $12 million from Music Center board Chairwoman Cindy Miscikowski and the Ring-
Miscikowski/The Ring Foundation, which seeded the TMC Arts Fund to produce arts, education, dance and public programs at the center.

In recognition of the gift, The Music Center will name its outdoor plaza space Jerry Moss Plaza.The Moss gift will allow the Music Center to establish an annual free outdoor summer concert series on the plaza that connects the Ahmanson Theatre, Dorothy Chandler Pavilion and Mark Taper Forum.

In addition, the gift will support the Music Center's free and low-cost events and formally launch partnerships with an emphasis on Black, Indigenous and people of color (BIPOC) artists. The gift also will support investment in plaza amenities, including a state-of-the-art sound system for outdoor programs and performances.
Music Center President and Chief Executive Rachel Moore said the gift comes at a time when the center is both expanding its outreach with free and low-cost offerings as well as looking forward to the outdoor plaza's fit amid Covid-19.

"I think that this gift does help us really leverage the plaza as we start to emerge from being sequestered in our homes," Moore said. "We sort of see it in three phases, the first being all digital (events), and the next hybrid events where we will be socially distanced outside, also we may be able to do streaming from the plaza as well. And then third stage would be being able to actually be back in our theaters." 

While Covid-19 restrictions remain unpredictable, Moore said she hoped the Music Center would be able to move to live performances on an outdoor stage on the plaza by late spring or summer 2021 with appropriate social distancing and limited audience size. 

Jerry Moss has been a Music Center supporter since 1968. He co-founded A&M; Records with trumpeter and bandleader Herb Alpert in 1962. The company signed prominent artists including Sting, the Carpenters, Janet Jackson, Carole King and Joe Cocker. In 1989, Alpert and Moss sold their label to Polygram Records for $500 million. The label ceased to exist in 1999
For reprint and licensing requests for this article, CLICK HERE.