Fast-Growing Etailer FabFitFun Could Be Considering IPO
Monday, October 5, 2020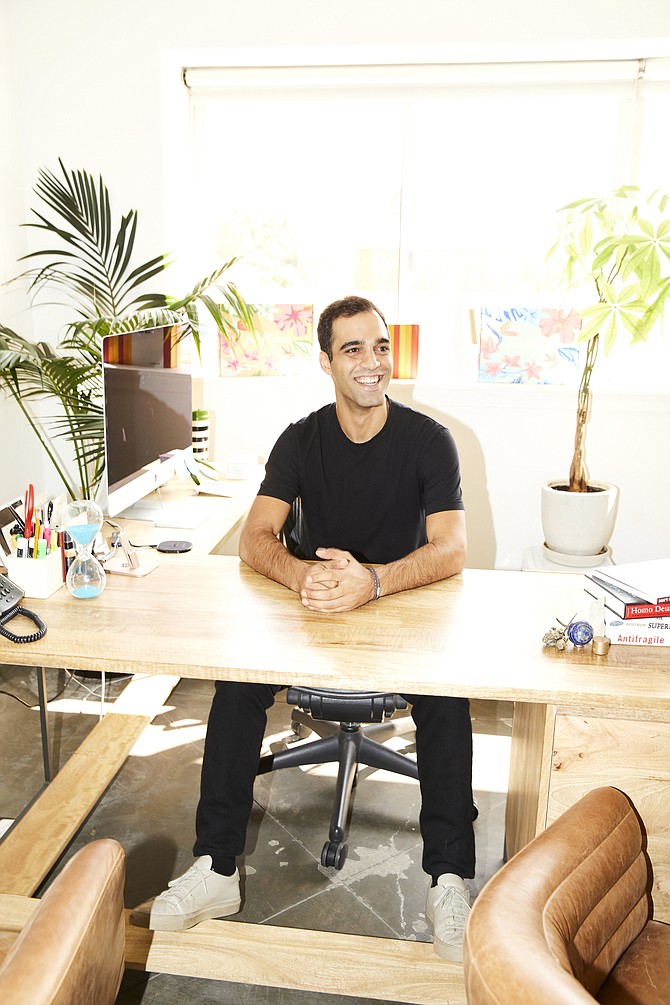 Six months after hiring its first chief financial officer, FabFitFun Inc. is looking to expand its finance and accounting teams, possibly with an eye on a bigger prize. 

Job descriptions for the more than half-dozen positions posted on LinkedIn by FabFitFun have an overarching theme — experience with initial public offering readiness and compliance with the Sarbanes–Oxley Act.

The West Hollywood-based ecommerce and media company declined to comment on a potential move into the public realm, but observers speculate that such a step could materialize in the next 12 months. 

"It really depends on how the company has been managed since it started," said Lawrence Harris, professor of finance and business economics at USC's Marshall School of Business. "If they had an understanding they are heading toward an IPO, there would be planning from the beginning. Then, they're trying just to improve and perfect that. If they, all of a sudden, decided they've got to do it, it's probably at least a minimum a year to get things in place."

Brothers Michael and Daniel Broukhim, along with Katie Rosen Kitchens, launched FabFitFun in 2010 as an online lifestyle newsletter. Three years later, they added a complementary ecommerce venture — instead of just writing about new and interesting products, FabFitFun shipped the products to their fans via quarterly subscription boxes.

"We started as a media business, and that editorial DNA is so critical to what we do because being able to tell the stories of incredible products and brands is fundamental to the platform working the way it does," said Michael Broukhim, who serves as co-chief executive, along with Daniel. Rosen Kitchens is FabFitFun's editor-in-chief, overseeing content for the company's digital magazine, among other duties.

The company's first round of funding, $3.5 million, came in 2015, led by Santa
Monica-based Upfront Ventures and Maryland-based New Enterprise Associates. The capital infusion aimed to accelerate FabFitFun's growth and its "mission to inspire women to lead happier, healthier lives," the company said at the time.

By 2018, it had reached 1 million subscribers and launched several in-house brands — cosmetics line ISH; the Summer & Rose accessories line; and Chic & Tonic, a home drinkware collection. 

The in-house brands made their way into the subscription boxes, along with lifestyle and beauty items from other brands that the company gets at a lower cost or for free in the case of sponsored products. 

The revenue model has enabled FabFitFun to keep the price of each box at $50 while providing eight to 10 products with a total retail value of about $200.

Valued at $1 billion

A Series A funding round led by Kleiner Perkins helped FabFitFun raise $80 million in January 2019, which valued the company at just under $1 billion. The capital was earmarked to expand the membership offerings and evolve the ecommerce platform into "a marketing partner and launchpad for brands." 

Since then FabFitFun has opened a 600,000-square-foot fulfillment facility in Chino to support a new crop of in-house labels and distribution of more than 1.5 million subscription boxes each quarter. 

The company also introduced XO Sienna, a stationary, gifts and home accessories brand, and Hythe, a lineup of wellness and bedding products that includes a $130 eucalyptus sheet set sold via its ecommerce site. 

In addition, FabFitFun launched Short Stories, a contemporary brand focused on modern home and fashion accessories, and expanded Summer & Rose to offer Boho-themed home and apparel products.

FabFitFun also "experimented with incubation and investments in emerging brands where we can use the power of our platform to launch a company or product," said Michael Broukhim. "In the last year, we've launched two joint ventures that have been very successful. We helped incubate and accelerate the launch of (Culver City-based Lagom Kitchen Co., doing business as Our Place), a kitchen and cookware brand. They've had an enormously successful first year with their flagship product, the Always Pan, selling out 10 times."

'A Netflix for lifestyle'

FabFitFun also partnered with Ellen DeGeneres to help launch UnHide, a Hollywood Hills-based faux-fur company, aimed at ending the use of animal fur in fashion. The UnHide blanket or, "the little marsh," appeared in FabFitFun's Winter 2019 box and was its most popular box product, Broukhim said.

He added that there are other "open spaces" where the company sees opportunity to innovate, "but by and large, the majority of our efforts and focus are in working with our brand partners to tell their stories. ... When they partner with FabFitFun, for them it's like running multiple Super Bowl commercials because they get their product in the hands of a million-plus women, and then our members do unboxing videos, and we do campaigns on top of that."

FabFitFun, which has more than 5
00 employees and generates more than $300 million in annual revenue, according to Business Journal estimates, is also "investing in expanding our personalization and customization offerings as we truly believe one box does not fit all," Broukhim said, adding that his vision for FabFitFun is to be "one of the world's can't-live-without memberships — a Netflix or Spotify for lifestyle."

So, is going public a step in the right direction?

"Being a public company is very expensive. There's a great deal of reporting, and this is why they are hiring people in finance who have the reporting expertise," Harris said. "That said, the benefit of being a public company is that you get all this liquidity, the ability to trade shares in the public market, the potential to raise money from people who are complete strangers."

The timing might be right, too.  

"There's a lot of business uncertainty right now with Covid-19 and an increasing number of bankruptcies," he added. "At the same time, the Federal Reserve has put a massive amount of money into the markets and investments are at an all-time high, so that's generally good for the IPOs. ... If it's a great company that excites people, then the IPO will do well."
For reprint and licensing requests for this article, CLICK HERE.