Daring Foods Raises $8 Million to Expand
Monday, October 5, 2020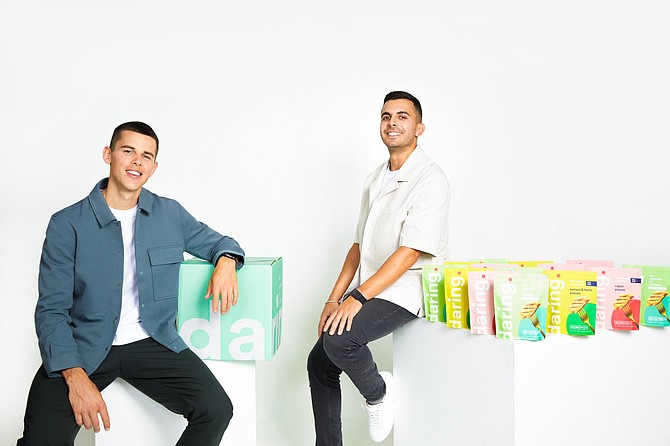 Daring Foods Inc., a startup that makes plant-based chicken substitute products, has raised $8 million, bringing total capital raised by the company to $19 million since 2017.

Daring said the funding will be used to support its expansion to new retail outlets, boost product development and increase staffing at its new headquarters in Culver City.

San Francisco-based Maveron, whose investment portfolio includes Allbirds Inc., Imperfect Foods Inc. and General Assembly, led the Series A funding round.
Other investors were GoodFriends; Stray Dog Capital; Palm Tree Crew Investments; and Mike Smith, president of Stitch Fix Inc. 

"We are excited to have attracted a group of investors that have been involved in building monumental consumer businesses and we will leverage this investment to continue our growth in an ever-changing, competitive landscape," Daring Chief Executive Ross Mackay said in a statement. 

"This gets us a huge step closer to mitigating the negative impact of the poultry industry on the planet and human health," he added.

Mackay founded Daring Foods with Chief Operating Officer Eliott Kessas in late 2017. The company's products are sold at Sprouts, Gelson's, Bristol Farms, and Fresh Thyme. 

"As a company we have a very strong mission, and that's to remove chicken from the food system," Mackay said. "How do we get there? It's about delivering on taste and texture.

"For decades, chicken has faced uninterrupted growth, and that's largely down to the health reason. So, in order for us to convert that customer, we have to tap into what you loved about chicken — that's low carb, low fat and high protein. So, we built this product which performs like chicken but also resembles chicken in a macro-nutrient base, and we focused around keeping it as clean as possible." 

Manufacturing takes place in the Netherlands from plant-based protein sourced in Europe. 

The product is shipped in bulk to the United States, where Daring investor Rastelli Foods Group in New Jersey helps with packaging and distribution to retail outlets.

"It's definitely a fantastic relationship, and I think it attracted a lot of investment on this run because we have a very solid foundation and we were able to build and scale very fast with their capabilities," Mackay said.
For reprint and licensing requests for this article, CLICK HERE.