Chicago Developer Sterling Bay Plans Push in LA Market
Monday, October 5, 2020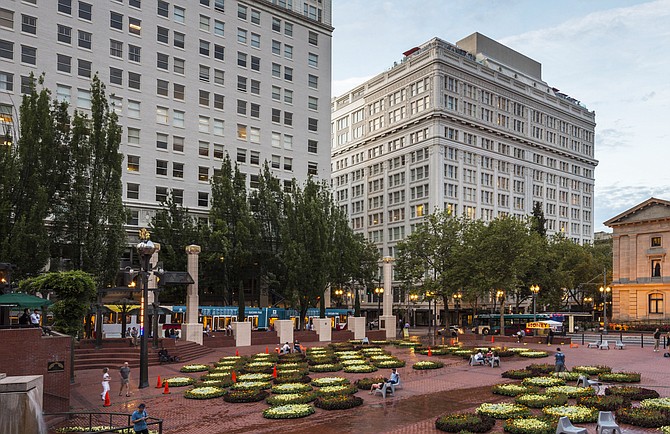 Prominent Chicago-based developer Sterling Bay Cos. is making its way to the West Coast with plans to invest more than $100 million in Los Angeles in the next 12 months.

The West Coast arm of the firm, dubbed SB West, will have its office in Newport Beach and work on projects throughout the area.

The operation is helmed by former KBS Realty Advisors executives Rodney Richerson and Clint Copulos, who are veterans of the Southern California real estate market.

"We were previously with KBS Realty in Newport Beach," Richerson said. "We've already been based in the Western United States and over the years became friends with the Sterling Bay group." 

Richerson added that he made the decision to join Sterling Bay after he saw "what they've been able to accomplish in Chicago," where the company developed Google's Midwest headquarters and McDonald's global headquarters.

"This felt like a great fit for us to leave KBS and join Sterling Bay," Richerson said.
In L.A., Sterling Bay is focusing on multifamily, life science and office assets, especially on the Westside. 

Multifamily and life sciences, which includes facilities for pharmaceutical companies and labs, have been two of the more desirable asset classes during the Covid-19 pandemic.

CBRE Group Inc. expects rental rates to decline nationwide and vacancy rates to rise this year in multifamily properties. But the company's forecast anticipates both indicators will recover in 2021 and 2022.

In the office sector, CBRE sees negative net absorption for the remainder of 2020 before things start to improve next year.

"From an office perspective, and even the multifamily side, we really want to focus on tech-centric markets," Richerson said. 

"We do like Santa Monica, El Segundo. We really like Culver City and previously we liked the Arts District, but we need to spend a little bit more time understanding the long-term impact of the economic environment right now," he said.

Richerson added that the area being where tech and media are merging make it "a dynamic market, and we think there are opportunities there."

Each of those areas, he said, have walkable amenities and light-rail connections.
Covid-19 has had an impact on the firm's strategy.

"In the near term we are being very cautious and selective in opportunities based on the economy right now and not knowing where things are going to settle down," Richerson said. 

He expects Covid-19 to have an effect on the office sector.

"From the office perspective, we do believe that the work from home long term doesn't necessarily work well," Richerson said. "We do anticipate most companies coming back to work. We think there's going to be a number of employees that will be able to work from home and we also think there's going to be a de-densification of office use."
Richerson added that outdoor space and touchless ways of getting in and out of buildings are becoming increasingly important as well.

SB West, Richerson said, will be focusing on ground-up development for the most part, but will also buy and convert some properties. And the company is looking for finance partners.

"The platform we have, we are going to be operating as the general partner and will typically be looking for capital sources to partner up with on individual deals," he said.
For reprint and licensing requests for this article, CLICK HERE.