UCLA Health, Regeneron Plan Large Genetic Sequencing Project
Monday, November 30, 2020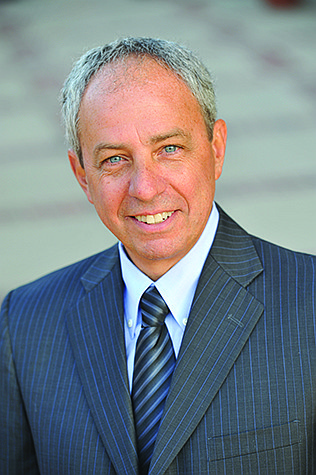 In one of the largest genomic medicine ventures in the nation, UCLA Health announced this month that it has entered into a collaborative research agreement with Regeneron Pharmaceuticals Inc.'s genetics center to provide whole exome genetic sequencing for 150,000 UCLA Health patients. 

Whole exome sequencing is a key part of the emerging field of genomic medicine — also called precision medicine — where treatments are tailored to a specific person's genetic makeup. 

The UCLA-Regeneron collaboration will analyze thousands of protein-coding genes, providing information on many potential mutations simultaneously. 

Under previous methods of genetic sequencing, only segments of a person's genome could be analyzed through a process called genotyping, enough to map out only one potential mutation at a time.

"We've talked for some time about the promise of precision medicine — a time when preventive measures and targeted treatments can be individualized to each patient's genetic makeup," Daniel Geschwind, professor and associate vice chancellor of UCLA's Institute of Precision Health, said in the announcement. "This is a watershed moment in that timeline, a big step toward that reality and a turning point in our research dedicated to changing the way future health care will be delivered for our patients and our community," he added.

The collaboration builds on UCLA's Atlas Community Health Initiative, which has been collecting patient blood, saliva and tissue samples as part of a genotyping effort. The goal is to help UCLA researchers and clinicians develop and deliver care tailored to the health of individual patients.

New York-based Regeneron's genetic center has built one of the world's largest genetics databases, pairing the sequenced exomes and anonymous electronic health records of more than 1 million people through collaborations with nearly 100 global health care and academic institutions, according to the collaboration announcement.

The specific aim of the collaboration is to identify genetic factors that cause or influence a range of human diseases — with the ultimate goal of delivering better treatments for patients with those diseases.

"Including diverse populations is critical to understanding genetic variability across different populations and developing new treatments that precisely target diseases," John Mazziotta, chief executive of UCLA Health, said in the announcement. "Our region's population is a microcosm of the world, which makes UCLA Health an ideal setting for this project with Regeneron."

According to Geschwind, the results of sequencing m
ay become instrumental in helping to predict risk and guide follow-up testing and care for UCLA Health patients.
For reprint and licensing requests for this article, CLICK HERE.