How EV Maker Fisker Scored With Wall Street
Monday, November 30, 2020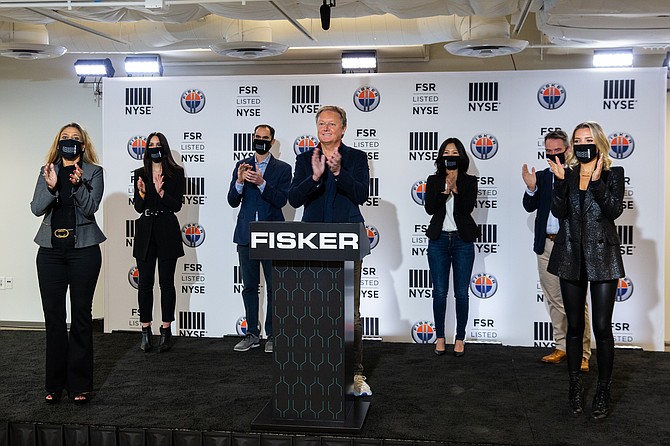 Shortly after its Oct. 30 debut on the New York Stock Exchange, electric vehicle startup Fisker Inc. was valued at about $2.9 billion. 

Three weeks later, the company's market cap had jumped up into the $6 billion range.

Chief Executive Henrik Fisker attributed the "unusual" increase to the company's "lean business model," as well as projections that the automaker will be cash flow positive in 2023.

That's when full production is expected for the company's first model, the Ocean SUV. Fisker anticipates it will churn out some 50,000 vehicles during that year.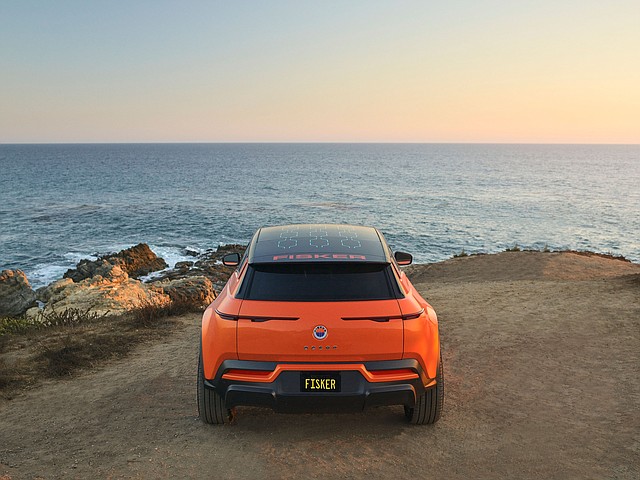 "When we present to investors, they understand that we have a very, very tight grip on the financials," Fisker said. "I think that's important for a startup because we have raised a billion dollars, and you want to make sure that that lasts until the start of production."

Several factors are likely contributing to Wall Street's favorable response. The most recent would be the Manhattan Beach-based company's Nov. 16 announcement that it had completed an engineering and purchasing milestone with its Canadian production partner, Magna International Inc.

"A lot of startups are late with a product because they don't have processes, and they're obviously inventing new stuff that they've never done before. But in this case, Magna is a very seasoned supplier, so we are going straight into using very organized processes," Fisker said.

Magna, with a market value of about $24 billion, has produced 3.7 million vehicles across 30 models for Mercedes-Benz, BMW, Jaguar, Land Rover and Toyota. 

The company signed on as Fisker's manufacturing partner last month after agreeing to meet production milestones and to acquire 6% of the startup's stock. 

"As we were making a deal with Magna, we decided that we really wanted to make sure they were as interested in our success as we were," Fisker said. "So, we agreed that we really want to get tied to the hip, so to speak, by them taking a 6% stake in Fisker. And in return for that, we obviously got a very good deal overall on the (manufacturing) program." 

The Fisker Ocean, an all-electric SUV that debuted at the Consumer Electronics Show earlier this year, will be available through a month-to-month lease at a list price of $37,499.  
  
Producing the Ocean 
The vehicle will be produced at Magna's factory in Graz, Austria, using a fully developed electric vehicle platform that is both lightweight and capable of supporting a large battery along with third-row seating. 

Because Japan-based Sony Corp. is using the same Magna platform for its Vision-S electric sedan, Fisker said his startup stands to gain the benefits of scale, making the company cash flow positive in 2023. 

There are also options down the line to build the vehicle at Magna's facilities in China and the United States.

Using Magna's platform will enable the startup to bring the Ocean to market for a fraction of the time and cost usually needed to produce a vehicle, according to documents the company filed with the Securities and Exchange Commission.

While Magna supplies the platform, Fisker's contributions include development of the Ocean's proprietary software that aims to optimize battery performance and control other vehicle functions. 

The software process is underway at Source Code, Fisker's innovation center in San Francisco's Mission District. The facility is run by Volkswagen veteran Burkhard Huhnke, Fisker's chief technical officer.

"We're are an asset-light company, meaning that … we don't necessarily want to manufacture our own vehicles," Fisker said. "We really emphasize the design, the software, the user interface, the entire customer experience. 

"I think the future of cars is really going to be about software. That's how you work in the battery management system to get longer range, and the entire connectivity and user interface inside the vehicle is software-related," he added.

Another key element for the Ocean is the vehicle's design, which comes directly from Fisker. "I'm still personally doing the design of the vehicle, which is kind of unique for a chairman-CEO to do that, but that's what I love to do, and I think it's one of our strengths," said Fisker, who's best known for his designs for the Aston Martin DB9 and BMW Z8 sports cars.

Fisker Ocean already has a solid fan base — some 9,100 customers have paid a deposit to reserve the electric SUV.  And Viggo, a Danish ride-hailing service, last month placed an order for 300 vehicles.

"In certain Scandinavian countries, companies like Uber and Lyft must own the vehicles, they can't be owned by the drivers," Fisker said. "Denmark is very sustainable, and they are excited by having this vehicle. So, it's great to see a California company delivering vehicles to this Danish company."

Because of Fisker's European production hub, the company has opened a second headquarters in Munich.
  
Sights on Europe
"It's kind of the heart of the biggest car market in Europe, which is Germany, and it's the toughest market to get into," Fisker said. "I expect Germany will grow quite a lot when it comes to electric vehicles because they're introducing incentives for electric vehicles. And we are very excited about it."

The Munich operations are just the beginning of the company's plans for the continent, according to Fisker. 

"We are also going to open our first European experience center (in Munich) after we have opened the one here in L.A., which will be next year in May," he said.

Fisker employs more than 100 workers at its new headquarters in Manhattan Beach, with five to 10 new hires joining each week. 

The chief executive estimates that the company will hire another 100 employees going into 2021, effectively doubling the size of its L.A.-based engineering, manufacturing and business teams.

"For me, to be in California is extremely important because it's an amazing multicultural society where you can really get some of the best people, the best inspiration," Fisker said. 

"And I really appreciate also that we are at the forefront of health and environment," he added. "It really drives us to push those boundaries further than anybody else in the world."
For reprint and licensing requests for this article, CLICK HERE.