Tech Companies Continue to Bulk Up in LA, Driving Job Growth
Monday, November 23, 2020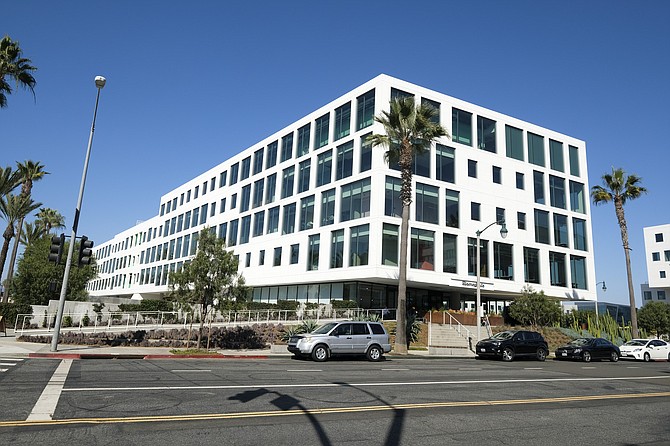 Tech jobs are growing at a rapid clip in Los Angeles, fueled by an increasing appetite from local companies as well as industry leaders that are expanding their presence here.

An influx of qualified graduates from local universities is also stoking the tech job market in Los Angeles County.

That surge is impacting several aspects of business in the region, including the real estate sector, which has seen a large increase in demand for office space — even in the face of Covid-19.

"The tech sector has been largely insulated from the business challenges posed by the pandemic," said Lawren Markle, senior communications director for the Los Angeles County Economic Development Corp. "There are some areas where it's been more challenging, like entertainment production, but a lot of tech workers have been able to work from home."

According to research from CBRE Group Inc., the tech sector in L.A. County added nearly 11,000 jobs between 2018 and 2019, representing more than a quarter of all office jobs added during that period. 

The county's 14.5% growth rate for tech jobs in that span eclipsed other burgeoning tech hubs like Denver and Atlanta.

The industry's growth is driven both by homegrown startups and by Bay Area-based companies like Facebook Inc. and Google, which have expanded their L.A. offices in recent years. 

According to CBRE, companies from the Bay Area have leased roughly 6 million square feet of office space in Southern California since 2013.

"That, to me, is a big endorsement of what we're doing here," Markle said. "You've got this vast creation of talent going on here, and companies can benefit from that."

A cluster of top-flight local universities that sends nearly 10,000 graduates into the tech workforce each year helps to drive that growth. 

"We have a lot of talented people at different stages of their careers," said Greg Bettinelli, partner at Upfront Ventures. 

With an abundance of entertainment and aerospace companies in the area, Bettinelli added, recent graduates can learn on the job in the tech sector as well as in industries that are integrating tech.

"There's a lot of diversity in the types of companies here," he said. "You have early stage companies who are just getting started, and then you have mature companies at the forefront of a lot of innovative change."

Markle said he expects the number of tech jobs in Los Angeles to continue growing despite economic challenges brought on by the pandemic. 

Some local tech companies have even seen a surge in business as a result of the pandemic. Video game publisher Activision Blizzard Inc., for instance, reported strong year-over-year growth in both revenue and active players in its last two quarterly earnings reports. 

Markle said he expects the uptick in demand for cloud-based software and entertainment to continue through the pandemic and beyond.

Meanwhile, colleges and universities continue to churn out graduates with tech degrees. Between 2014 and 2019, nearly 45,000 students graduated with tech degrees from colleges and universities in L.A. County.

While not all of those graduates take jobs in the Los Angeles market, there's enough new talent arriving every year that the tech industry has a robust pipeline.

Colin Yasukochi, executive sdirector of CBRE's Tech Insights Center, said the large number of tech degrees handed out each year at local universities gives the area a "basis for growth potential."

Bettinelli said the fact that Bay Area companies including Netflix Inc. and Seattle-based Amazon.com Inc. have a major presence in the area proves that Los Angeles is pulling in tech companies in the same way it attracted music labels and film studios in the last century.

"Los Angeles is almost like an importer nation," he said. "The best of the best come to Los Angeles. Whether it's creative people, whether it's business people, we're a leading importer of great talent."

The CBRE report confirms that a large number of talented tech professionals already call Los Angeles home. Only San Francisco and Seattle boast a higher concentration of software developers and engineers with degrees from top universities and more than three years of work experience.

Markle said tech's influence is only going t
o grow as more industries embrace new forms of automation and communication. Still, he said, he doesn't expect Los Angeles to become the next Silicon Valley.

"One of the great things about L.A. County is we have a diverse industrial base," he said. "That gives us an edge when it comes to riding out storms."
For reprint and licensing requests for this article, CLICK HERE.