Monterey Park Industrial Site Sells for $8 Million
Monday, November 23, 2020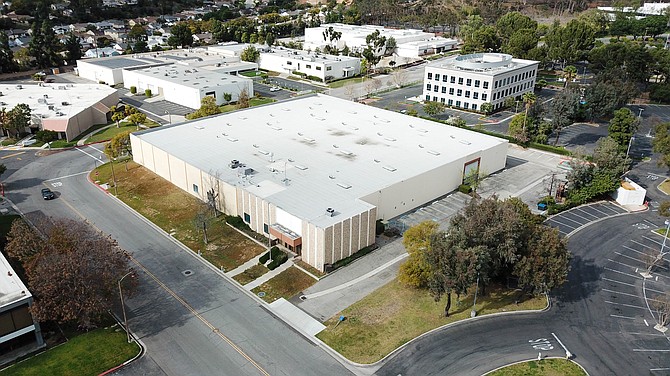 A private investor purchased an industrial building in Monterey Park for $7.9 million, or $175 per square foot, the largest industrial sale in the city this year.

NAI Capital's Ryan Campbell and Lee & Associates' Tony Naples represented the buyer.

Lee & Associates' Kevin Ching and Justin Chiang represented the seller, JBL One Property.

The 45,225-square-foot site is located at 521 Atlas St. It was built in 1970 and has 4,000 square feet of office space, one ground-level loading door, four dock-high doors and 100 parking spaces.

The property was vacant at the time of the sale, and the owner plans to lease the building.

"Opportunities to purchase industrial property in this market are limited due to extremely tight market conditions," Campbell said in a statement. "Our client was very pleased with the purchase, which set a record for the largest transaction so far in 2020 for Monterey Park."

Industrial properties in the San Gabriel Valley had a vacancy rate of 3.6% during the third quarter, according to data from Jones Lang LaSalle Inc. Roughly 3.9 million square feet of industrial product in the area sold or leased during the quarter, up from 2.2 million square feet the previous year.

The asking rate for properties was 80 cents a square foot.

Industrial product has been in high demand despite the Covid-19 pandemic.
Nationally, the industrial sector has had 41 quarters of positive net absorption, with vacancy near an all-time low, according to data from CBRE Group Inc.

The brokerage found that roughly 314 million square feet was under construction with 37% preleased.

And with the growth of ecommerce, CBRE expects the sector will require more than 2 billion square feet of new warehouse and distribution space nationwide over the next decade.

"While many sectors of commercial real estate still are still taking stock, the industrial and logistics sector has hardly broken step," CBRE Senior Economic Adviser and Chairman of Americas Research Spencer Levy said in a statement.

"Ecommerce growth has accelerated in the past six months to account for 20% of total U.S. retail sales, up from 16%. That foreshadows a need for hundreds of millions of square feet — if not billions — of warehouse and distribution space in the coming years," he added.
For reprint and licensing requests for this article, CLICK HERE.