Dominguez Industrial Property Sells for $37 Million
Monday, November 23, 2020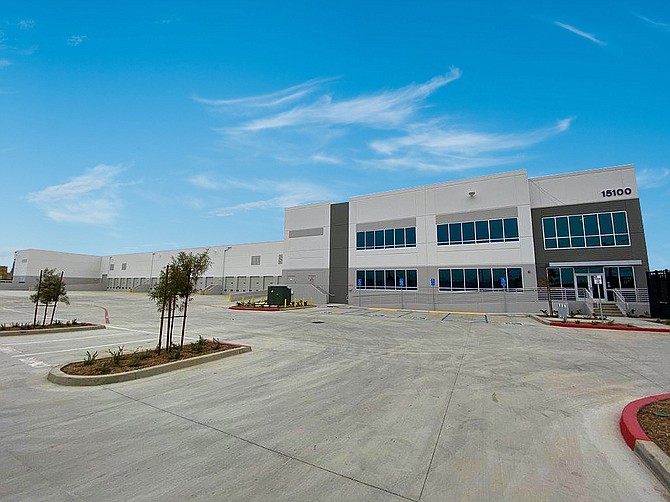 An industrial building in West Rancho Dominguez has sold for $37.3 million to Cohen Asset Management Inc.

The property was developed by Panattoni Development Co. Inc. and M. Payne Investments.

Newmark Group's Ryan Plummer, Andrey Mindirgasov, Sean Fulp and Mark Schuessler represented the buyer in the transaction.

The property, which is located at 15100 S. San Pedro St., was built in 2019. It sits on 4.5 acres, has tall clearance heights and is 100% leased to a single tenant.

"High-quality infill industrial properties play an even greater role in today's supply chain, and we are excited to add this state-of-the-art logistics property to our growing Southern California portfolio," Maxx Cohen, executive vice president of acquisitions at Cohen Asset Management, said in a statement.

The sale was part of a 1031 exchange. In 1031 exchanges, investors roll capital gains from the sale of one property into the purchase of another, or vice versa, to defer capital gains taxes.

"Over the past eight months, 1031 investors have focused more attention on core industrial opportunities," Mindirgasov said in a statement. "15100 South San Pedro exemplifies such an asset that can deliver both durable cashflows and long-term upside, despite market uncertainty."

The South Bay is one of the hottest industrial markets in L.A. In the third quarter, 3.7 million square feet of industrial product sold or leased in the area, according to data from Jones Lang LaSalle Inc. That's up from 2 million square feet the previous quarter.

Asking rents in the market were $1.03 a square foot on a triple-net basis, up 3 cents in a year, JLL found.

Nationally, industrial product is in high demand
CBRE Group Inc. predicts that the growth of ecommerce will necessitate the need for 2 billion additional square feet of industrial space in the next decade.

"Los Angeles still remains one of the most active industrial markets in the world, and there is a tremendous amount of untraditional, private capital looking to enter the fray," Plummer said in a statement.
For reprint and licensing requests for this article, CLICK HERE.