Electronic Arts to Leave Playa Vista for Del Rey
Thursday, November 19, 2020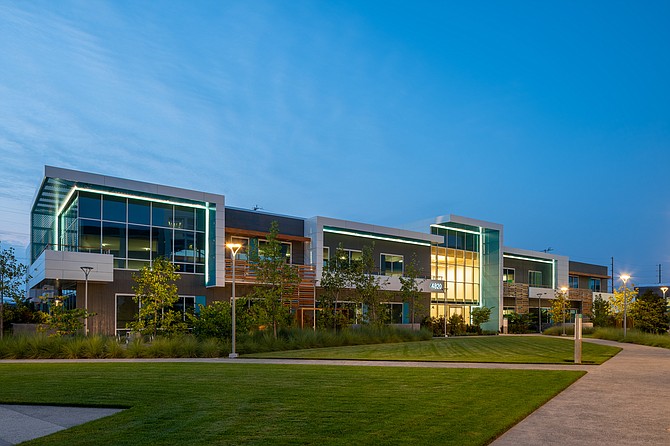 Electronic Arts plans to leave its longtime offices in Playa Vista and has signed a 10-year lease for new studio headquarters at a Del Rey office campus.

Continental Development Corp. and Mar Ventures, Inc. developed and own the 58,034-square-foot building at 4820 Alla Rd., part of a larger campus.

CBRE Group Inc.'s Jeff Pion, Drew Pion and Michelle Esquivel-Hall represented Continental Development and Mar Ventures in the transaction.

Jones Lang LaSalle Inc. represented game developer EA, which signed a 250,000-square-foot lease in Playa Vista in 2003 and re-upped at the space in 2012.

"There is definitely something special about Del Rey that is seen not only in the vast amount of lushly landscaped and highly amenitized open space not typically found in relatively dense urban locations, but it is also the magic of the immense height of the second floor in each building that attracted Electronic Arts to the Del Rey Campus. We are extraordinarily honored that Electronic Arts is Del Rey's first tenant," Richard Lundquist, president of Continental Development Corp., said in a statement.

The Del Rey campus was completed this fall. It is comprised of three, two-story buildings totaling roughly 162,000 square feet. The project sits on 5.7-acres and includes parking.

The buildings have balconies and patios and amenities such as a zen garden, courtyard, lawn, gym, locker rooms and yoga deck.

In addition to having plenty of outdoor space the campus has also been modified to address Covid-19 concerns.
The parking structure and buildings all use Bluetooth touchless entry systems, and the buildings have the option of private ground-floor entries that are separate from the main lobby.

The buildings also include thermal cameras in the lobbies to read temperatures, touchless restrooms and air filters. And windows can be opened to increase airflow.

Separate entries are increasingly desirable during the pandemic as a way to prevent large numbers of people from moving in and out of the same enclosed spaces.

Earlier this month online marketing and media company Prodege signed a 35,000-square-foot lease for an office building in El Segundo owned by Atlas Capital Group.

The 102,000-square-foot campus property is at 2030 E. Maple Ave.

Atlas Capital Group is designing move-in-ready spaces at the property from 10,000 square feet to 37,000 square feet, with separate entrances for each tenant.

Prodege is relocating from a high-rise building in El Segundo.

The Westside is the highest priced submarket in L.A. During the third quarter the area saw asking rents of $5.65 a square foot, the most of any area and an 18-cent increase over the previous year, according to data from JLL.
 

For reprint and licensing requests for this article, CLICK HERE.