'A Punch in the Gut': Businesses Face New Restrictions as Covid Cases Rise
Wednesday, November 18, 2020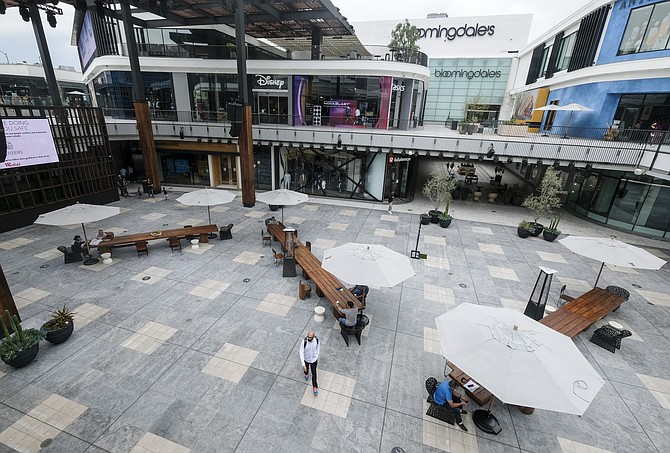 As they head into the holidays, local businesses will have to contend with stricter pandemic rules — and those restrictions could tighten further if L.A.'s daily Covid-19 case rate continues to grow.
Gov. Gavin Newsom has instituted a 10 p.m. to 5 a.m. curfew for all nonessential work and gatherings in counties in California's purple tier of restrictions, including Los Angeles County. The order went into effect Nov. 21 and will expire in one month. Under an order from the Los Angeles County Health Department, restaurants, already relegated to outdoor dining, must restrict capacity to 50%.
Businesses open for indoor operations must limit capacity to 25%, while personal care facilities, such as hair and nail salons, can only open to customers by appointment. And in a move likely to curtail weddings and other events, the county is barring outdoor gatherings that include more than 15 people who are members of more than three households.
"This is a punch in the gut," said Beverly Hills Chamber of Commerce President and Chief Executive Todd Johnson.
In his city, known for luxury shopping — an experience that he says just can't be reproduced online — business owners were starting to ramp up for the holiday shopping season. "We were enticing people to come, with the holiday lights, and they're going up next week. And then this came around," Johnson said. "We will survive. But it's tough."
Without the restrictions, Barbara Ferrer, director of the county health department, said Covid-19 cases would continue to surge as they have since Nov. 1, jeopardizing the county's health care system. With flu season and colder weather on the horizon, she said public health officials would not take that risk.
"We are reminded that we face one of the most dangerous moments in this pandemic, and that the only effective path forward requires immediate action — and, unfortunately, sacrifice," she told reporters today.
The county reported 3,944 new Covid-19 cases on Nov. 18 when Ferrer warned that if the five-day case average were to exceed 4,500 or if the number of daily hospitalizations surpassed 2,000, the county would once again be placed under a safer-at-home order. L.A's initial safer-at-home order closed beaches and all indoor retailers, forced restaurants to do takeout and delivery only, and banned gatherings of more than 10 people. something
For reprint and licensing requests for this article, CLICK HERE.