TCW Group Sets $160 Million CLO Platform
Monday, November 16, 2020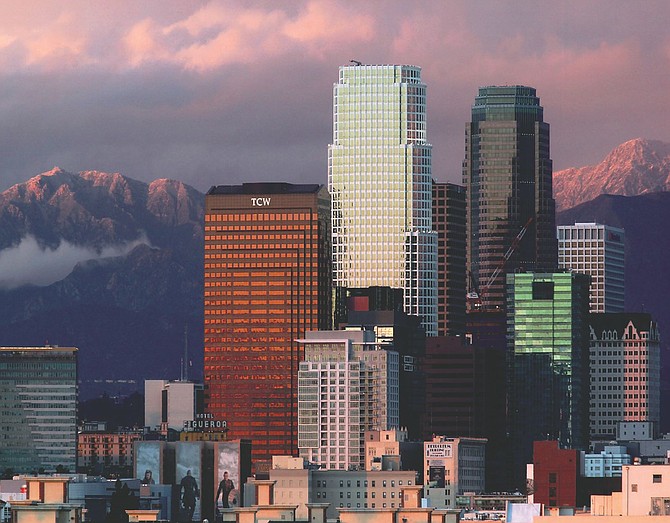 Downtown-based TCW Group Inc. has entered into a partnership with investment bank Jefferies Group and credit manager Kennedy Lewis Investment Management to issue new collateralized loan obligations, or CLOs.

Under the agreement, Jefferies and Kennedy Lewis, both based in New York, will provide up to $160 million in equity investment to TCW's CLO platform to be deployed in multiple CLOs over the next two years.

CLOs are pools of company debt packaged into a sellable product. They are typically made up of assets such as middle-market business loans or loans to private equity firms used for leveraged buyouts.

They are structured into different tranches, or tiers, based on relative risk and returns, with investors that accept greater risk being paid higher interest to compensate.

TCW has closed five CLOs in the last three years and describes itself as a leader in the space. The firm is bullish on the vehicles' performance in the current market environment despite a wave of downgrades and an uptick on defaults on the company debt underlying CLOs since the onset of the Covid-19 pandemic.

"Ironically, sometimes when CLO equity returns appear most attractive, that is when the capital is the most difficult to raise," TCW Loan Portfolio Manager Drew Sweeney said in a statement provided to the Business Journal. "This partnership will allow us to take advantage of market opportunities." 
"Given the level of loan market volatility in recent years, we see ongoing opportunities to take advantage of market dislocation for the benefit of investors," Sweeney said. "Regular issuance should allow TCW to try to achieve more attractive rates on the liability stack."

Kennedy Lewis and Jefferies appear to also be confident in the opportunities CLOs offer and TCW's ability to exploit them.
"As a leading CLO manager with whom we have a longstanding relationship, we believe TCW is well positioned to capitalize on attractive and opportunistic entry points presented by current loan market conditions," Kennedy Lewis Partner and Head of Tactical Opportunities Dik Blewitt said in a statement. "We believe this partnership will help us deliver attractive risk-adjusted returns to our investors."

Jason Schechter, Jefferies' head of CLO origination and trading, said his firm believed that "this investment, coupled with TCW's historical CLO performance, will firmly cement TCW as a top-tier manager in the CLO space."

With more than $235 billion in assets under management, TCW is among the largest asset managers based on the West Coast. The company ranked third on the Business Journal's list of local money managers this year.
For reprint and licensing requests for this article, CLICK HERE.