Culver City Apartment Building Lands $20 Million Loan
Monday, November 16, 2020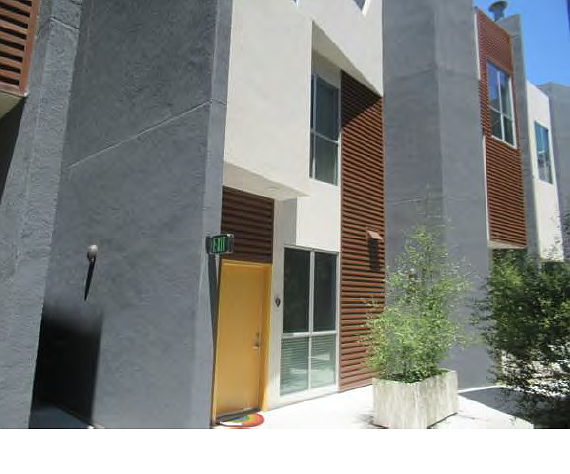 A 36-unit apartment building in Culver City has received a $20 million loan to refinance the property.

Capital One Financial Corp. provided the Freddie Mac loan for the newly built property to an unnamed local developer. The developer is a first-time Capital One client, according to the group.

El Segundo-based brokerage Alcole Capital Group's Brian Horner and Andre Gonzales worked with Capital One on securing the financing.

Capital One's Kristen Croxton and Greg Reed handled the transaction.

"This transaction had a number of characteristics that we felt would be attractive to Freddie Mac," Reed said in a statement. "Three of the apartments are rent restricted. The sponsor was extremely strong. And the property was in the highly desirable Culver City submarket. The agency was very receptive to the terms we proposed."
 
The 10-year loan has five years of interest-only payments and then a 30-year amortization schedule. The interest rate, Capital One said, is less than 3%.
The project finished construction in 2019 and has in-unit washers and dryers, elevators, gated parking and secure access.

Horner said the developer was looking for a lender to "help us resolve the lack of stabilized operating history while maximizing proceeds for the client."

The building isn't the only property in Culver City to receive a large loan recently.
Earlier this year, the nearly 288,000-square-foot office campus, known as the Symantec Southern California Campus, received a $110 million loan.

Northwood Investors purchased the property from Tempe, Ariz.-based NortonLifeLock Inc., formerly Symantec Corp., this summer for $120 million.

The loan came from Blackstone Group Inc. and was arranged by Cushman & Wakefield's Rob Rubano.

Other multifamily buildings have received funding as well.

Earlier this year, Santa Monica-based WS Communities received a $150 million loan for a portfolio of six multifamily assets from Madison Realty Capital. The properties in the portfolio were in Santa Monica and the San Fernando Valley. It also included a development site in Santa Monica.
For reprint and licensing requests for this article, CLICK HERE.