Standard Buys Senior Housing Site in Pasadena for $31 Million
Monday, November 9, 2020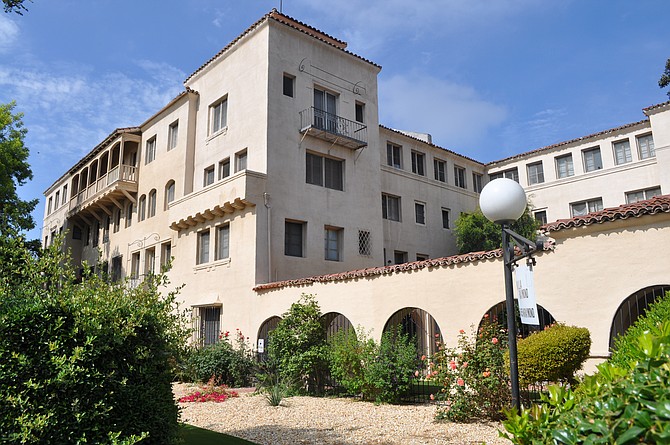 Standard Co.'s affordable housing division, Standard Communities, has purchased the 61-unit Villa Raymond Apartments in Pasadena for $31.2 million.

The apartments will remain as senior affordable housing.

"This project was built in the 1920s and was in tremendous need of renovation. It also had a preservation-based Section 8 contract that is a subsidy from the federal government that was in jeopardy of expiring. We were able to preserve this funding," said Jeffrey Jaeger, principal and co-founder of Standard.

"We're really targeting projects like this. It's really a win-win for the residents and the proponents of affordable housing," he added.

Jaeger said the purchase would preserve the building as affordable housing for the next 55 years.

"This really fits in our mission to create a better world by creating long-term public and private partnerships," he said.

Money for the purchase came from the California Debt Limit Allocation Committee. Federal Low-Income Housing Tax Credits were provided by the California Tax Credit Allocation Committee.

The transaction was a partnership with the Department of Housing and Urban Development; CDLAC; TCAC; and Housing On Merit, a nonprofit that is a co-owner of the property.

Standard plans to spend more than $5 million to modernize the units, upgrade building systems and amenity spaces and improve accessibility.

Services and programming like free health and wellness programs will be implemented at the property as well.

Standard Communities has created or preserved roughly 2,600 units of affordable housing in California.

The Villa Raymond Apartments is Standard's fourth project in Los Angeles. One of its other properties, the Beverly Park Senior Apartments, is also for seniors.

"We are long-term owners of these properties," Jaeger said. "We invest in the preservation of these expiring affordable housing transactions with the goal to renovate them and typically we own these properties for 15 years or more."

He added that the company was able to quickly execute transactions like the Villa Raymond Apartments and "preserve these units and make sure these seniors have a place to stay in the long run."
For reprint and licensing requests for this article, CLICK HERE.