SharpLine's Armendariz Charts Her Own Path in Commercial Real Estate
Monday, November 9, 2020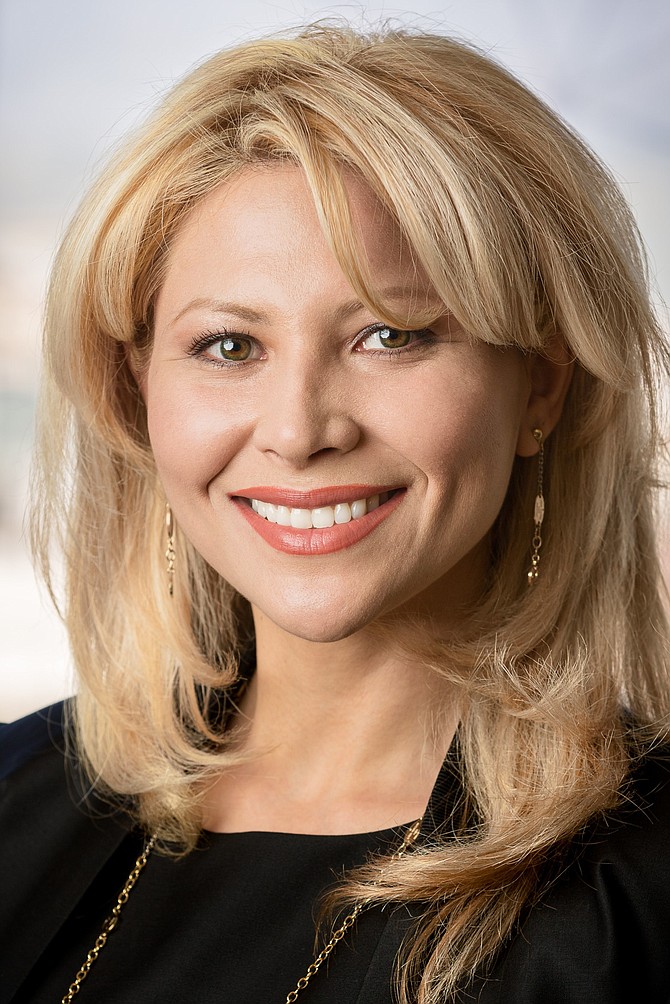 Barbara Armendariz, president and founder of downtown-based SharpLine Commercial Partners, counts her company as one of the few female- and minority-owned real estate businesses in Los Angeles.

And she admits that being a woman presents some hurdles in the commercial real estate space.

Women account for just 36.7% of the industry's workforce nationwide, according to a recently released report by the Commercial Real Estate Women Network, a percentage that hasn't changed much in the last 15 years.

"One of the biggest challenges as a female in the industry is not getting the peer credit that you deserve when you win a piece of business. That is probably the worst feeling," Armendariz said.

She added that she has not seen many other women start their own real estate companies.

Armendariz came to real estate in a roundabout way.

"When I was in college, I was a finance major. I took an internship at Morgan Stanley and quickly realized I did not want to get up at 3 in the morning with the stock market. This was when we had the last housing boom in 2003 and everybody was getting a real estate license," she said.

Armendariz became a residential agent in 2004, which worked out fine until the 2008 market crash. She joined Colliers International Group Inc. in 2009, switching her focus to commercial real estate.

"I decided that commercial was actually where I wanted to be. I enjoyed the creativity. It was a little bit more of a puzzle than an emotional transaction," Armendariz said.
From Colliers, Armendariz went to CBRE Group Inc. where she concentrated on retail.

"Retail seemed fun, exciting, and there was a bit more of a puzzle when it came to merchandising in shopping centers," she said.

Armendariz had done some work in industrial as well.

While she enjoyed her time at CBRE, Armendariz said, "what I didn't like was that they really like to have very specific brokers for all of the property lines."

She said clients would sometimes ask her to do work for them with different asset types, and she would be told to refer them to brokers specializing in that asset type instead.

"I decided to open SharpLine because it gives me the freedom to work with my clients in any area they need service," Armendariz said.

When she started SharpLine, Armendariz decided not to just focus on retail in favor of creating a well-rounded company instead. She hired an industrial broker and has people focused on health care and development, multifamily and mixed-use projects.
The decision to expand beyond retail was important, she said, because the tenant mix has gotten smaller over the last several years and it has decreased even more with Covid.

"Because I was able to diversify a business from just retail, I've not been as affected by Covid," Armendariz said.

Her retail clients who are essential businesses are still active, including 99 Cents Only Stores and McDonald's Corp.

"Essential retail is still strong and doing well. The nonessential, they tell me they will call me back next year," Armendariz said.

She added that she's also noticing a lot of crossover in the retail and industrial sectors.

"I've seen a lot of the Amazon-type warehouse liquidators starting to look for the pop-up locations within retail," she said.

Many companies looking at retail sites are asking for short-term leases at discounted rates, she added. In exchange, landlords often negotiate for the right to terminate a lease if rents start to increase.

In the multifamily and mixed-use sector, Armendariz said, investors have been conservative in the past few months, partially due to uncertainty in the market surrounding evictions. Many are taking a wait-and-see approach now.

She thinks some developers with properties that have not yet received entitlements might decide to sell or put a project on hold.

But some companies, like 99 Cents Only Stores and fast-food restaurants are "going to be extremely opportunistic" about expanding now as rates come down.

"You've got discounters coming from out of state as well looking for inexpensive lease rates. I think we will definitely have good activity 2021; it's just opportunistic low-rate transactions for the most part," she said. "Those who can afford to buy properties at discounted rates will have a very good 2021."
For reprint and licensing requests for this article, CLICK HERE.