Clearlake Sets $3 Billion Buyout of Endurance International
Monday, November 9, 2020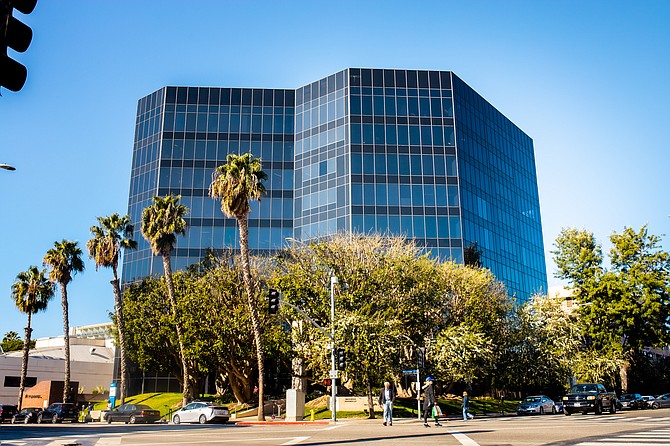 Santa Monica-based private equity firm Clearlake Capital Partners plans to buy cloud-based business services company Endurance International Group Holdings Inc. in an all-cash deal valued at $3 billion, including debt. 

The buyout is among the largest U.S. take-private deals this year and is Clearlake's largest take-private since its 2006 founding. 

Such deals see private buyers purchase the stock of a publicly traded company and remove it from the public markets.

Clearlake will pay $9.50 per share for Endurance stock. This represents a roughly 79% premium on the company's Sept. 25 share price of $5.30, the last day of trading before rumors of a deal began to affect the price. 

The transaction price is a roughly 64% premium on the company's closing price of $5.81 on Oct. 30 — the last full day of trading before the deal's confirmation was announced. Based on the roughly 140 million shares outstanding, the deal values Endurance at about $1.34 billion. 

Clearlake expects the transaction to close in the first quarter of 2021, pending regulatory approval, according to the firm. 

Endurance sells a host of cloud-based tools for small- to mid-sized businesses under different brands. It's mostly focused on areas such as website design, domain hosting and digital marketing. 

The company has done relatively well under the Covid-19 pandemic. Despite a dip in mid-March alongside the broader markets, the Burlington, Mass.-based business' share price had made a full recovery by mid-July.  

Clearlake Managing Partner Behdad Eghbali and Partner James Pade said in a statement that they intend to help Endurance grow "both organically and through acquisitions." 

Endurance President and Chief Executive Jeff Fox said in a statement that the deal recognized the value of his company's technology platform.

Both Clearlake and Endurance declined to comment further on the transaction, citing regulatory concerns.

Concurrent with the acquisition announcement, Endurance reported third-quarter earnings that handily beat analyst expectations. 

The company posted profits of $6.7 million on revenues of $278 million for the quarter ended Sept. 30. Earnings per share were 5 cents, roughly 400% higher than analyst estimates. 

Total subscribers to Endurance's services were up nearly 4% year over year in the third quarter, with free cash flow up roughly 53% to $43 million.

Analysts were generally upbeat on the company's performance and the sale.

Naved Khan, an analyst with Truist Financial Corp., said in a report that Endurance's hefty buyout price reflects the "scarcity value of quality assets" in the web presence space — referring to companies that help businesses establish presences online.

Khan noted that he felt Scottsdale, Ariz.-based GoDaddy Inc., which also provides similar business web hosting services, was a relatively better value for investors, given its faster growth rate and leading market position.

Credit Suisse Group analyst Stephen Ju predicted ongoing year-over-year growth in Endurance's revenue and subscribers through the fourth quarter — likely its last as a public company.

Take-private deals, such as the Endurance buyout, have been rising in popularity among private equity firms in recent years. Last year was the most active year for take-private deals in more than a decade, according to financial data company Dealogic. 

Among the major buyouts were the acquisition of Legoland and Madame Tussauds owner Merlin Entertainments Ltd. for $7.5 billion by a Blackstone Group Inc.-led consortium.

Just last month, Arby's and Buffalo Wild Wings owner Inspire Brands Inc. topped that with its planned $8.76 billion acquisition of Dunkin' Brands Group Inc. Including debt, the total value of that deal is roughly $11.3 billion, according to the companies involved. 

Despite the uptick, recent take-privates have yet to come close to all-time records. The largest such deal was the 2007 acquisition of Texas utility company TXU Corp. by Kohlberg Kravis Roberts & Co., Texas Pacific Group and Goldman Sachs Group Inc. The total cash and debt value of that transaction was estimated to be roughly $45 billion.
For reprint and licensing requests for this article, CLICK HERE.