Mobile Games Publisher Scopely Raises $340 Million
Monday, November 2, 2020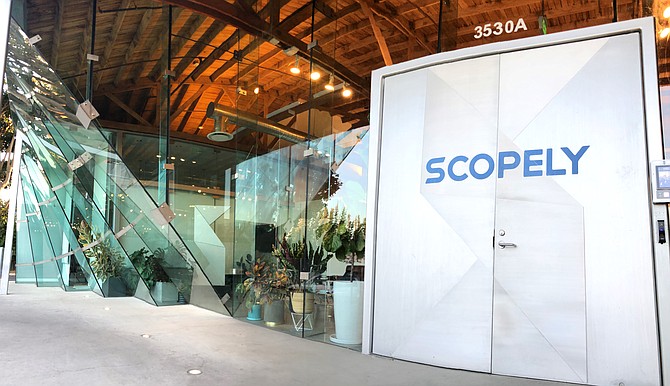 Culver City-based mobile games publisher and developer Scopely Inc. announced on Oct. 28 that it had secured $340 million in Series E funding from a group of investors led by Wellington Management Co. and NewView Capital.

The new funding, which comes just seven months after the company raised $400 million in a Series D round, boosts Scopely's valuation to a reported $3.3 billion.
Co-Chief Executive Javier Ferreira said the new funding will allow the company to continue the mergers and acquisitions strategy that has helped Scopely grow into a top mobile games publisher.

"We're a much bigger company than we were at the beginning of the year," Ferreira said. "We're trying to make transformative deals that can really move the company forward."

Part of the company's success rests on developing and publishing games tied to recognizable brands with a built-in fanbase. According to mobile data analytics company App Annie Inc., Scopely's "Marvel Strike Force" and "Star Trek Fleet Command" were the top two sci-fi games by consumer spending in the first half of 2020.

"Scrabble GO," which Scopely launched in March, quickly shot to the top of the mobile gaming charts and is now the company's most popular title.

"(Intellectual property) tends to be a great way of attracting organic traffic," said Lexi Sydow, senior market insights manager for App Annie. "They also have leveraged multiplayer techniques which we have seen to be in high demand — particularly during the pandemic as people turned to mobile games to stay connected with friends and family, as well as have fun."

Ferreira said that acquiring intellectual property licenses for valuable brands will remain part of Scopely's focus, but the company is also working on developing original titles and supporting the numerous development teams it now oversees."
"It's one thing to acquire companies," he said. "Acquiring them and growing them is another. And that's something we have been able to do with consistency."

Scopely's success with prior acquisitions and its diverse array of titles appears to be impressing investors.

"Scopely has proven itself as an acquirer of choice for the world's most talented game studios — quickly demonstrating its ability to add massive value through its tech platform and powerful publishing infrastructure," said NewView Capital Managing Partner Ravi Viswanathan in a statement.

Ferreira emphasizes that the company's ability to produce games in a variety of genres will be a key part of attracting players in global markets and keeping up with competitors in an industry that's quickly evolving.

"All of this has taken the business to a new level of 
scale," he said. "Everything that is happening in the gaming space, in the interactive entertainment space, is growing really fast."
For reprint and licensing requests for this article, CLICK HERE.