Advertisers Question Quibi Payments
Friday, May 29, 2020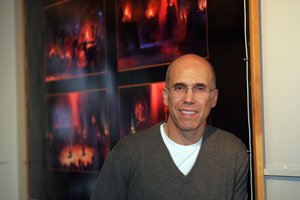 More trouble is surfacing for short-form streaming service Quibi, this time from its major advertisers.
PepsiCo Inc., Yum Brands Inc., Taco Bell Corp., Anheuser-Busch InBev SA and Walmart Inc. are among the advertisers asking to defer payments, according to The Wall Street Journal, which also reported that Quibi is looking for ways to cut costs.
The advertiser fallout follows lackluster performance since Quibi's April 6 launch. To date the platform, which raised $1.75 billion in funding, has a reported 3.5 million app downloads and 1.3 million active users.
Quibi founder Jeffrey Katzenberg has blamed the slow start on the coronavirus shutdown.
The company recently reversed its decision to present content exclusively on smartphones and has announced plans to allow iPhones to stream Quibi onto smart TVs via AirPlay to accommodate consumers sheltering at home.
When asked about the Wall Street Journal report, Quibi executives did not confirm the specifics in statements sent by email.
"We are spending Quibi's money like it is our own, like any company should, and we are wise stewards of our resources," said Quibi Chief Executive Meg Whitman.
"We deeply value the commitments our advertising partners have made and are working in close partnership with them to learn and help them be successful on the platform," said Nicole McCormack, head of advertising partnerships for the company.
Quibi, which is offering a 90-day free trial period, costs $4.99 a month with advertising and $7.99 without ads.
The service said it had sold out its first year in ads, $150 million in revenue, ahead of the April 6 launch. At the time the company announced 10 exclusive partners including Pepsi, Taco Bell, Anheuser Busch, Walmart, Progressive Corp., Discover Financial Services, General Mills Inc., Procter & Gamble Co., T-Mobile US Inc. and Google.
For reprint and licensing requests for this article, CLICK HERE.