LA500 2020: Technology
Monday, May 25, 2020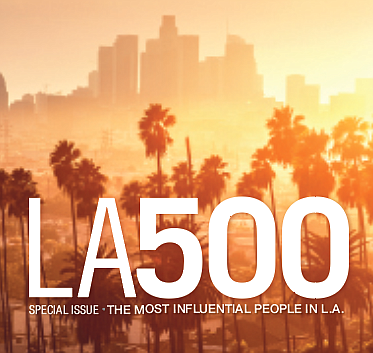 Azevedo, Roy — Raytheon Intelligence & Space Raytheon Technologies
THE LATEST: Following the merger of Raytheon Co. and United Technologies Corp. in April, Azevedo was named president of Raytheon Intelligence & Space, one of four divisions of the new company, which is now called Raytheon Technologies. Azevedo's division is focused on the development of advanced sensors and AI software for space and has 39,000 employees and $15 billion in proforma net sales.
BACKGROUND: Before the merger, Azevedo was president of Raytheon Co.'s Space and Airborne Systems unit, a role he had assumed in 2018 after serving as vice president and general manager of the company's Intelligence, Surveillance and Reconnaissance Systems unit, which provides various sensors, scanning radars and special mission aircraft solutions for strike and surveillance missions. Azevedo joined Raytheon in 1989. He attended Northeastern University, where he received a bachelor's degree in electrical engineering.
YEARS ON THE LA500: 2
Bohnett, David — Baroda Ventures
THE LATEST: In August, Baroda Ventures-backed Pathmatics, a digital marketing analytics platform based in Santa Monica, announced that it would expand its coverage of Facebook advertising data to Canada. Previously, Pathmatics only surveyed U.S. user behavior, so the move offers broader intelligence to brands and publishers about how users engage with the social media platform.
BACKGROUND: Long before Facebook, there was GeoCities.com, the pioneering social networking site founded by Bohnett in 1994. The philanthropist and technology entrepreneur took the company public in 1998 and sold it to Yahoo Inc. in 1999. Bohnett then established Baroda Ventures, a venture capital firm providing preseed and seed-stage investments in tech companies, with a particular focus on L.A. His prior investments include Xdrive.com, Wireimage.com, Stamps.com and LowerMyBills.com.
YEARS ON THE LA500: 3
Bricault, Paul — Greycroft
THE LATEST: In response to the Covid-19 epidemic, Bricault and his colleagues at Amplify.LA and Greycroft are communicating regularly with their portfolio companies, keeping them up to speed on best workplace health practices and SBA loans. In addition, they are devoting much of their time to ensuring their companies have enough financial runway for at least the next 12 months. As a result, April 2020 was Amplify.LA's most active fundraising month ever, with eight of its companies closing investment rounds.
BACKGROUND: Amplify.LA is an early stage venture capital fund that operates from a 10,000-square-foot tech campus in Venice. Founded by Bricault in 2011, it has funded more than 85 mostly L.A.-based companies, with a typical seed investment ranging from $50,000 to $200,000. Bricault is also a venture partner at Greycroft, where he serves on the board of many of its portfolio of tech companies. Raised in Canada, Bricault attended the University of Western Ontario and USC's Annenberg School.
YEARS ON THE LA500: 3
Chernick, Aubrey — NC4
THE LATEST: In May 2019, Chernick launched Celerium, a new venture built out of NC4's cyber business division that's focused on preventing digital attacks on supply chain operations in industries ranging from defense and aviation to automotive and financial services. In addition to building out the Cyber Defense Network Supply Chain, a solution that facilitates cybersecurity information sharing among supply chain professionals, Celerium's CMMC Academy helps potential Department of Defense suppliers get required cybersecurity certifications.
BACKGROUND: In 2002, Chernick founded El Segundo-based NC4, a company that provides public safety and cybersecurity software for a client roster that includes federal, state and local law enforcement and homeland security agencies, as well as a range of private-sector businesses. Previously, he launched systems management software company Candle Corp. in 1976 and sold it to IBM in 2004. Chernick started NextGen Crowdfunding, a venture aimed at helping entrepreneurs identify new ways to raise capital via equity crowdfunding, in 2015.
YEARS ON THE LA500: 3
Goldman, Sibyl — Facebook
THE LATEST: In addition to a rapid expansion of her global partnerships team over the past 12 months, Goldman continues to champion content for Facebook Watch, including "Red Table Talk," a roundtable discussion show hosted by Jada Pinkett Smith, and exclusives such as "An Evening With Elton John," in which the music legend was interviewed before a live audience at London's Hammersmith Apollo. Her team also helped produce an online celebration for Class of 2020 graduates across the globe. Streamed live on Facebook Watch on May 15, the event featured more than 100 public figures, including Oprah Winfrey, who delivered a commencement address.
BACKGROUND: Goldman oversees all of Facebook's talent relationships, as well as its movie, TV, music, celebrity, emerging creator and lifestyle categories. Before joining Facebook in 2014, Goldman served as executive vice president of digital for Ryan Seacrest Productions, where she helped develop original digital properties. Prior to Seacrest, Goldman worked at Yahoo as vice president of entertainment where she created omg!, an entertainment news site that attracted more than 30 million unique users a month.
YEARS ON THE LA500: 2
Greiwe, Brad — Fifth Wall Ventures Management
THE LATEST: In July, Fifth Wall closed its second real estate technology fund. At $503 million, Fifth Wall's Fund II was more than twice the size of its $212 million initial fund from May 2017. With participation from more than 50 investors from 11 countries, Fund II increased Fifth Wall's capital to more than $1 billion.
BACKGROUND: Fifth Wall is a Venice-based venture capital firm that invests in real estate technologies. Its investments include short-term retail space leasing marketplace Appear Here Ltd., monthly gym and fitness membership service ClassPass Inc., and coworking and shared office company Industrious. Before co-founding Fifth Wall with fellow managing partner Brendan Wallace, Greiwe co-founded Invitation Homes Inc., a large owner and operator of single-family rental properties. After graduating from Harvard with a bachelor's degree in economics, Greiwe joined UBS Investment Bank, where he worked on more than $33 billion in M&A transactions in the real estate, lodging and leisure group.
YEARS ON THE LA500: 2
Gross, Bill — Idealab
THE LATEST: Two renewable energy companies that Gross founded made significant progress over the past year. Heliogen announced a major breakthrough with a commercial process that allows solar energy to exceed 1,000 degrees Celsius, meaning it can be used for industrial processes such as cement, steel and petrochemical production. Energy Vault, which creates renewable energy storage products that enable low-cost baseload power, announced a $110 million Series B funding round by the SoftBank Vision Fund.
BACKGROUND: In the 24 years since he founded Pasadena-based technology incubator Idealab, Gross has created more than 150 companies and taken public or sold 45 more. He started Solar Devices — a solar energy products company — while he was in high school and patented a new loudspeaker design while attending Caltech. Gross has created many well-known software products and companies including the Magellan search program, educational software publisher Knowledge Adventure and online interactive city guide CitySearch. In 1998, he founded one of the Internet's first search engines, GoTo/Overture, where he invented and implemented the cost-per-click business model that became the key to monetizing the internet. In 1999, Gross took the company public, and it had become the global market leader in paid search by 2003, when Yahoo acquired it for a reported $1.6 billion.
YEARS ON THE LA500: 5
Hsu, William — Mucker Capital
THE LATEST: In the past year, Mucker sold L.A.-based shopping and coupons platform Honey Science Corp. to PayPal for $4 billion, as well as fraud-detection startup Emailage to Lexis-Nexis parent company RELX for $500 million. Hsu's internet venture capital firm raised $90 million for its fourth fund in 2018, adding a new partner, Omar Hamoui, who was previously a partner at Sequoia Capital and the founder of mobile ad tech company Admob.
BACKGROUND: Based in Santa Monica, Mucker Capital was co-founded in 2012 by Hsu and Erik Rannala. The firm invests in seed-stage companies in internet software, services and media. Mucker has invested in TaskRabbit Inc., Trunk Club Inc., Honey, ResortPass Inc. and more. Prior to forming Mucker, Hsu was chief product officer of AT&T Interactive. In his three years there, Hsu doubled revenue to more than $1 billion. He has led product teams at eBay Inc., Green Dot Corp. and Spot Runner Inc. Hsu is a member of Stanford University's Undergraduate Cabinet.
YEARS ON THE LA500: 5
Hudson, Ryan — Honey Science Corp.
THE LATEST: Honey Science Corp., which created the popular shopping deals browser extension and app, made headlines in November when it was purchased by PayPal Holdings Inc. The $4 billion cash deal was not only the largest acquisition of an L.A.-based tech company, it was the biggest purchase in PayPal's history. The deal also delivered approximately $575 million to Hudson. In early May, he purchased a 4,000-square-foot mid-century home designed by Vernon F. Duckett in the Hollywood Hills for $3.65 million.
BACKGROUND: Hudson co-founded Honey in 2012 with George Ruan when they developed a browser extension that alerts shoppers to potential online savings and applies coupons automatically. The company's first office was in a sublet in Pasadena's auto-body district. Honey is used by more than 17 million people. Hudson and Ruan continue to oversee the company, which will remain in its 130,000-square-foot headquarters at a renovated Coca-Cola syrup plant in the Arts District. Hudson has an MBA from MIT and a bachelor's degree from Cornell.
YEARS ON THE LA500: 1
Isakowitz, Steven — Aerospace Corp.
THE LATEST: Isakowitz led record hiring at El Segundo-based Aerospace Corp. over the past year, successfully shifted the company's workforce to work remotely during the Covid-19 pandemic and organized donations to medical workers in need in the South Bay. Aerospace was also involved in the March 26 launch of a communications satellite for the U.S. Space Force.
BACKGROUND: Aerospace Corp. is a federally funded research and development center for the U.S. Air Force. Isakowitz has been president and chief executive of the nonprofit corporation since 2016. For more than 50 years, Aerospace has provided engineering and analyses to the Air Force and other Department of Defense organizations. Aerospace Corp. has about 4,000 employees and annual revenues of roughly $1 billion. Isakowitz has held prominent roles at Virgin Galactic; the Department of Energy; NASA; and the White House Office of Management and Budget, where he oversaw $50 billion in federal science and technology programs. He serves on advisory boards at Massachusetts Institute of Technology and Cal State Long Beach. He co-authored the International Reference Guide to Space Launch Systems.
YEARS ON THE LA500: 4
Jones, Mike — Science Inc.
THE LATEST: One of Science Inc.'s incubated startups, PlayVS, in September secured $50 million in Series C funding to continue its mission to establish esports programs at high schools across the country. Earlier this year, the Santa Monica-based startup announced that Riot Games Inc. would become the exclusive organizer of PlayVS's seasons and championships for "League of Legends," one of the world's most popular massively multiplayer games. Another Science investment, Pray.com, has experienced a surge for its remote churchgoing app after the Covid-19 pandemic emerged.
BACKGROUND: A longtime entrepreneur and adviser whose work with startups has enabled more than $2 billion in exits, Jones is co-founder and chief executive of Science Inc., an L.A.-based incubator and venture fund that invests in disruptive technology companies. Some of Science's best-known exits include Dollar Shave Club, which was acquired by Unilever; Famebit, which was acquired by Google; and Hello Society, which was acquired by the New York Times. Before founding Science Inc. in 2011, Jones was chief executive of several companies, including MySpace, Tsavo, PBJ Digital and Userplane, which in 2006 was acquired by AOL.
YEARS ON THE LA500: 1
Jun, Richard — BAM Ventures
THE LATEST: BAM Ventures is one of the top-performing venture funds in the U.S. and most recently had an exit with Honey, which sold to PayPal for more than $4 billion. BAM is now raising its third fund. In response to the Covid-19 crisis, BAM set up a Slack channel so its portfolio company founders could communicate directly with each other and provided information on financial assistance programs available to companies in need.
BACKGROUND: Jun co-founded BAM Ventures with Brian Lee in 2014 to invest in seed companies across consumer brands (Rael, Sagely Naturals, Blueland, Away, Pretty Litter), consumer technology (Thrive Market, Honey) and consumer-enabling technology (Flow.io, Skubana, Wildlink). He was selected as a judge for the prestigious E&Y Entrepreneur of the Year Award for 2019 and was also appointed as the co-lead judge for the 2020 program. Jun holds an AB from Harvard University and a JD from Columbia University School of Law.
YEARS ON THE LA500: 1
Kadisha, Neil — Omninet Capital
THE LATEST: One of Beverly Hills-based Omninet Capital's investments, RADLogics, is training and using its machine learning-based computer vision technology to identify the presence of Covid-19 in chest CT scans. Though in its early stages, the AI-powered solution is already being used by hospitals in Brazil, China, Italy, Russia and Serbia.
BACKGROUND: Kadisha co-founded Omninet Capital, a real estate and venture capital fund that now owns more than 7 million square feet of commercial space but also makes significant investments in innovative technology companies. Kadisha is primarily responsible for leadership and strategic planning to Omninet investments. Kadisha and partners, including family members, founded satellite communications company Omninet Corp. in 1984 as one of their first business ventures. They sold the company to Qualcomm Inc. in 1988. Kadisha served on the Qualcomm board for more than 14 years and currently serves on the boards of various privately held companies and charities.
YEARS ON THE LA500: 5
Kutcher, Ashton — A-Grade Investments, Sound Ventures
THE LATEST: In May, Kutcher and Sound Ventures together with YouTube star Michelle Phan contributed to the $3 million seed round for Lolli, an ecommerce startup that doles out bitcoin rewards to shoppers when they purchase through the platform. Kutcher and wife Mila Kunis also announced the launch of their Oregon Pinot Noir "quarantine" wine, with 100% of sales profits going to Covid-19 relief efforts. The initial 2,000 bottles sold out in eight hours.
BACKGROUND: Having made a successful transition from actor to venture capitalist, Kutcher was an early investor in Uber, the ride-hailing app that went public in May 2019. Kutcher has invested in multiple high-profile tech startups, both individually and with investment funds. He co-founded A-Grade Investments in 2010 with entertainment executive Guy Oseary and billionaire investor Ron Burkle. Kutcher and Oseary launched Sound Ventures in 2015. Other notable early investments by Kutcher include Skype Inc. and Airbnb Inc. Kutcher began his career as a model before joining the FOX sitcom "That '70s Show." He has starred in numerous TV shows and movies.
YEARS ON THE LA500: 5
Kyncl, Robert — YouTube
THE LATEST: YouTube has stepped up its fact-checking operation and adjusted its algorithm to surface more authoritative content, just in time for the Covid-19 pandemic, which has driven more people to the site in search of trustworthy information and news. YouTube has reportedly seen a 75% rise in viewers watching authoritative content on the service. The company collaborated with Andrea Bocelli for a live Easter concert from Milan that received 27 million views in its first 24 hours. Starting May 29, YouTube is hosting a free, 10-day online film festival packed with content from more than 20 festivals, including Berlin, Cannes, Toronto and Tribeca.
BACKGROUND: Kyncl oversees commercial, creative and content partnerships for YouTube, which is owned by Google. He was previously vice president of content at Netflix, where he spearheaded the streaming company's content acquisition.
YEARS ON THE LA500: 3
Lee, Brian — BAM Ventures
THE LATEST: BAM Ventures was one of the earliest outside investors in shopping and coupons platform Honey, which was bought by PayPal for $4 billion in November. This year, Lee launched three new companies, including Art of Sport, a high-performance skin care line for athletes that was founded by the late Kobe Bryant. The other two are on technology's cutting edge: Seventh Spark, which is working on a mobile application for virtual churchgoing, and Aliza Technologies, which is developing software for the creation and animation of virtual humans.
BACKGROUND: Lee has started and led a number of businesses, including Honest Co. Inc., which he founded with Jessica Alba in 2012 to sell safe and responsible consumer goods. Lee co-founded BAM Ventures with Richard Jun in 2014. His other ventures include ShoeDazzle.com Inc., a fashion subscription service he started in 2008 with Kim Kardashian, and online legal services firm LegalZoom.com Inc., which he co-founded in 2001.
YEARS ON THE LA500: 5
Mahdessian, Ara — ServiceTitan Inc.
THE LATEST: With the installation of a sign bearing its name and logo where Nestle's used to be, ServiceTitan officially moved into its new headquarters at 800 N. Brand Blvd. in Glendale earlier this year. The software company expanded from home contractor services to the water treatment service industry when it acquired Water Software at the end of 2019. Last summer, the company launched three new software tools in its "Pro" line to help home services contractors optimize their marketing, phone call management and pricing. More recently, ServiceTitan launched an online Covid-19 resources playbook for contractors and in May donated 100,000 masks to hospitals and essential trade businesses.
BACKGROUND: One of L.A.'s tech "unicorns," ServiceTitan was co-founded by Mahdessian and Vahe Kuzoyan in 2007 as a cloud-based software offering that helps home services contractors, such as plumbers and electricians, manage and grow their businesses. As of 2019, the company was valued at $1.65 billion. Mahdessian has a degree in management science and engineering from Stanford.
YEARS ON THE LA500: 2
Mandal, Sumant — March Capital Partners
THE LATEST: Mandal's Santa Monica-based venture capital firm last year launched its third flagship venture fund and led new investments in two AI-powered enterprise software companies: conversational AI developer Uniphore ($51 million) and machine learning provider SparkCognition ($100 million Series C). The Covid-19 crisis has only increased demand for the remote work solutions provided by March Capital's portfolio of companies, which are firmly entrenched in AI, enterprise and cloud infrastructure automation, digital transformation, and cybersecurity.
BACKGROUND: Besides March Capital Partners, which he co-founded in 2014, Mandal co-founded two tech incubators: The Hive focuses on artificial intelligence and blockchain startups; and The Fabric concentrates on cloud computing, Internet of Things and network infrastructure companies. Mandal has helped incubate more than 25 companies. He led investments for BillDesk, VeloCloud Networks Inc. and CarTrade.com. Mandal sits on several boards, including for CarTrade, Astound Inc., Rubicon Project Inc., BillDesk, IoTium Inc., KMesh Inc. and Xage Security Inc.
YEARS ON THE LA500: 2
McBride, Ken — Stamps.com Inc.
THE LATEST: After ending its exclusive 23-year partnership with the U.S. Postal Service early last year, McBride focused on new relationships with multiple mailing and shipping entities. In September, Stamps.com and UPS launched a partnership that integrates the package delivery company's services directly into Stamps.com software and apps and includes discounted shipping rates to Stamps.com's 740,000-plus users. Despite a drop in revenue and a 50% plunge in its stock after the end of the USPS deal, Stamps.com's 2020 is looking brighter, particularly as online shopping has exploded due to the pandemic. McBride's new focus on multicarrier relationships is credited for an impressive 500% rise in the company's stock, which climbed from a low of $33 on May 30, 2019, to a high of $216 on May 11, 2020.
BACKGROUND: McBride joined Stamps.com in 1999 as senior director of finance and by 2001 he was promoted to chief executive. Before Stamps.com, McBride was a research analyst for Salomon Smith Barney, where he covered the tech industry. He received bachelor's and master's degrees in electrical engineering, as well as an MBA from Stanford.
YEARS ON THE LA500: 2
Miller, Adam — Cornerstone OnDemand Inc.
THE LATEST: Miller, who founded Cornerstone OnDemand in 1999, is stepping down as the company's chief executive in June. He'll remain with Cornerstone as co-chairman of the board. Miller will be replaced as CEO by Phil Saunders, who joined Cornerstone as part of the company's $1.3 billion acquisition in April of Saba Software Inc. The Saba deal nearly doubles Cornerstone's list of clients, which includes Hyatt and Walgreens, to almost 7,000. The company now reaches about 75 million users across 180 countries.
BACKGROUND: Miller has transformed the employee training company he founded in 1999 into a cloud computing people development enterprise. Previously, Miller was an investment banker and consultant. He holds a BA from the University of Pennsylvania, a BS from the Wharton School of Business, a JD from the UCLA School of Law, an MBA from UCLA's Anderson School of Business, and has both CPA and Series 7 certifications. He's also chairman of the Cornerstone OnDemand Foundation, which focuses on education, workforce development and disaster relief. Miller co-founded LA-Tech.org, a nonprofit focused on local tech sector solutions to bring economic opportunities for the city's disadvantaged populations.
YEARS ON THE LA500: 5
Murphy, Bobby — Snap Inc.
THE LATEST: While chief executive Evan Spiegel is the public-facing force behind Snap Inc.'s relentless innovation and disruptive growth strategy, Murphy is the low-key technical whiz pushing the company's unrivaled augmented reality technology. Users are responding: in April, Snapchat's AR Lenses experienced an 85% increase in daily usage versus last year, and downloads of the desktop Snap Camera, which lets users spice up their Zoom or other videoconferencing chats by superimposing animated masks onto their faces, have surged since the beginning of April.
BACKGROUND: Murphy, who went to Stanford with Spiegel, helped launch Snapchat in 2010. The company completed its IPO in March 2017, but its stock price, and public perception, took a hit after an unpopular app redesign. But new hires, management strategies and a culture of innovation have helped the company stage a comeback. Murphy ranked No. 24 on the Business Journal's list of Wealthiest Angelenos with $3.2 billion.
YEARS ON THE LA500: 4
Pipkin, Chet — Belkin International Inc.
THE LATEST: At CES in January, Belkin released a slew of new products, including a range of wireless chargers, cutting-edge Linksys-branded routers and other devices optimized for the latest Wi-Fi 6 wireless specification, smart plugs and other IoT devices under its Wemo brand, and new additions to its line of AI-powered water efficiency Phyn sensors. In May, Belkin announced that it was teaming up with the engineering school at the University of Illinois at Urbana-Champlain to design the FlexVent, a gas-operated, disposable emergency ventilator for Covid-19 patients.
BACKGROUND: Following the March 2018 sale of his company to Taiwanese manufacturing giant Foxconn Technology Co., Pipkin has continued to operate Belkin as a subsidiary. Belkin also operates through a number of brands, including Linksys, which it acquired in 2013 from Cisco, Wemo, which makes connected webcams, light bulbs, and outlet meters for the growing smart home market, and Phyn, a smart water assistant for home and commercial use.
YEARS ON THE LA500: 5
Pritzker, Anthony — Pritzker Group
THE LATEST: Pritzker Group Venture Capital mainly invests in tech-focused consumer and enterprise startups outside of traditional tech hubs. Anthony Pritzker ranked No. 16 on the Business Journal's 2019 list of Wealthiest Angelenos with an estimated wealth of $4.4 billion. He is co-founder of the nonprofit Anthony & Jeanne Pritzker Family Foundation, which over the past 10 years has donated more than $100 million in Los Angeles County alone, including $14 million in 2019.
BACKGROUND: Pritzker is the co-founder of Pritzker Group, which operates through its private equity, venture capital and asset management businesses. Pritzker Group Private Capital, the firm's PE arm, recently formed PPC Partners as an exclusive acquirer of middle-market companies. Pritzker has more than 20 years of experience in leading middle-market manufacturing and distribution companies, including aircraft safety company AmSafe Partners Inc. and Baker Tanks Inc., a tank-and-pump equipment rental company. Pritzker is an heir to the Chicago-based Pritzker family fortune, which includes the Hyatt hotel chain. His brother, J.B. Pritzker, is the governor of Illinois.
YEARS ON THE LA500: 5
Ruan, George — Honey Science Corp.
THE LATEST: PayPal's $4.5 billion acquisition in November of Honey Science Corp., creator of a shopping browser extension and app used by 17 million people, brought synergies for both companies. Honey gained access to PayPal's 24 million merchant connections and to 275 million active user accounts on Venmo, which is owned by PayPal. Meanwhile, PayPal got access to Honey's mountains of data on shopper buying habits. The deal brought Ruan approximately $900 million, some of which he used to purchase a $60 million, 21,000-square-foot mansion in Bel-Air.
BACKGROUND: Ruan co-founded Honey, an app and web browser extension that helps shoppers find and act on deals, with Ryan Hudson in 2012. The pair used $100,000 they pulled together from family and savings and operated as a bootstrap startup until they had enough users to attract investors. Seven years later the company was acquired by PayPal. Honey retained its name and headquarters in L.A, and Ruan remains with the company. Ruan attended UC Irvine.
YEARS ON THE LA500: 1
Sacca, Chris — Lowercase Capital
THE LATEST: Familiar as one of the "Shark Tank" sharks a few years ago, Sacca has followed a new path since stepping back in 2017 from day-to-day venture capital investing at Lowercase Capital. Sacca has focused on funding startups and initiatives involved in philanthropic and political activities. In addition to climate change and get-out-the-vote efforts, Sacca frequently tweets about his interest in criminal justice reform.
BACKGROUND: In 2009, Sacca founded Lowercase, an investment and advisory firm with a portfolio of more than 80 technology startups. He is known for his investments in Twitter Inc., Uber Technologies Inc., Instagram Inc. and Kickstarter Inc. Prior to Lowercase, Sacca worked as head of special initiatives at Google, where he founded and led the company's Access unit and spearheaded many of its business development and M&A deals. He was previously an attorney at Silicon Valley law firm Fenwick & West. Sacca has served as an associate fellow of the Saïd Business School at Oxford University and as an MIT Enterprise Forum global trustee.
YEARS ON THE LA500: 5
Schusser, Oliver — Apple
THE LATEST: Schusser, a veteran of Cupertino-based Apple Inc., continues to build out the company's music operations from its Culver City offices. Not only does he run Apple Music and International Content, but Schusser recently added the top job at Apple's Beats headphones division to his growing list of responsibilities. Apple acquired Beats Electronics in 2014.
BACKGROUND: Schusser has been associated with Apple's music operations since the iPod's earliest days. He served as vice president of iTunes International in the company's London office for 15 years before his 2018 promotion to Apple Music. In his previous role, Schusser managed Apple's international content programs including the App Store, iTunes Movies and TV, iBooks and Apple Podcasts. Prior to Apple, Schusser's music career included stops at Vodafone Group, Napster Inc. and Bertelsmann. Schusser holds an MBA from the University of Birmingham and a PhD in media economics from the University of Cologne.
YEARS ON THE LA500: 2
Seidman, Elie — Tinder
THE LATEST: In January, dating app Tinder unveiled safety features including a photo verification service that compares real-time images shared over the platform with profile photos, ensuring that matched people are who they say they are. A partnership with personal safety app Noonlight will instantly connect users to emergency services, right from the app. Seidman directed Tinder's Covid-19 response, including free access to the app's Passport feature, which lets users connect with anyone around the world. Tinder was named to Fast Company's Most Innovative Companies list in March for its interactive adventure Swipe Night.
BACKGROUND: Seidman joined Tinder in 2018 from OkCupid, where he revitalized the dating site as chief executive. Before that, Seidman was co-founder and chief executive of Oyster.com, a hotel bookings, search and review app purchased by TripAdvisor in 2013. Earlier, Seidman was co-founder and president of Epana, a phone card provider and money remittance service. He grew up in New York and received his bachelor's degree from the University of Pennsylvania.
YEARS ON THE LA500: 1
Settle, Dana — Greycroft
THE LATEST: Settle is based out of Greycroft's Los Angeles office, and manages investments across the firm's entire portfolio, including Acorns, Bird, Bumble, Happiest Baby and Goop. The 2019 highlight among the investments that Settle manages was last summer's IPO of online luxury resale marketplace The RealReal, whose stock traded about 50% higher than its $20 debut price within days of the company going public.
BACKGROUND: Greycroft is a seed-to-growth venture capital firm focused on transformative technology-based investments in both the consumer and enterprise arenas. With more than 300 investments under its belt, Greycroft has a portfolio of companies that includes microinvesting platform Acorns Grow Inc., money transferring app Venmo, and the organic product etailer Thrive Market. Settle managed the firm's investments in various companies that have exited, including Maker Studios Inc., which was sold to Walt Disney Co. Prior to starting Greycroft, Settle spent several years as a venture capitalist and adviser to Bay Area startups.
YEARS ON THE LA500: 5
Shah, Vivek — J2 Global Inc.
THE LATEST: J2 Global in May announced that it had achieved 24 consecutive fiscal years of revenue growth. In the past 12 months, the publicly traded company, which celebrated the 20th anniversary of its IPO last July, made several significant acquisitions, including VPN provider IPVanish, IT marketplace SpiceWorks and pregnancy and early childhood parenting site BabyCenter (which just launched an online community area for expectant parents to discuss challenges during Covid-19). At the end of January, J2 Global moved its headquarters from Hollywood to downtown L.A.
BACKGROUND: Founded in 1995, J2 Global provides internet services through its business services and digital media arms. The company reaches 180 million people per month, and has 4.6 million subscribers. In all J2 has made 184 acquisitions, 150 of those since 2010. Before joining J2 in 2018, Shah worked as chief executive of Ziff Davis, a global digital media company focused on technology, gaming and shopping that J2 acquired in 2012. Shah also worked in management positions at Time Inc. He recently joined the boards of StreetSquash and The Craig Newmark Graduate School of Journalism CUNY Foundation Inc.
YEARS ON THE LA500: 3
Siminoff, Jamie — Ring
THE LATEST: Ring launched its first line of smart indoor LED lightbulbs and solar-powered lights in April, adding to the more than 50 Ring-branded smart home devices already in its portfolio. In February, Ring updated its products with new features to address security and privacy concerns, including default and mandatory two-factor authentication for user sign-ins. While Ring's workforce continues to work remotely during L.A.'s stay-at-home order, the company is scheduled to move into a new 60,000-square-foot converted warehouse complex in Hawthorne later this year.
BACKGROUND: Ring is one of the most recognized brands and most utilized technologies in the smart home and home security space. Founded by lifelong inventor and serial entrepreneur Siminoff in 2011, Ring was acquired by Amazon in 2018 for an estimated $1 billion. The company employs roughly 2,000 people and makes everything from smart doorbells and lights to thermostats and garage doors. Siminoff's other inventions include PhoneTag, a voicemail-to-text company, and Unsubscribe Inc., which helps users scrub commercial email from their inboxes. He sold those companies in 2009 and 2011, respectively.
YEARS ON THE LA500: 3
Spiegel, Evan — Snap Inc.
THE LATEST: Under Spiegel, Snap Inc. has experienced a remarkable comeback over the past two years. The company has also been able to capitalize on the needs of social-distancing users, thanks to innovative augmented reality-based advertising solutions and deals with brands such as Coca-Cola and McDonald's. The company's stock rose nearly 250% in 2019, and Snap reported a 44% growth in 2020 first-quarter revenue compared to the year-earlier period. Unlike other social media platforms, Snap took early and comprehensive steps — fact-checkers and highly curated content from established and trustworthy content producers — to ensure disinformation would not proliferate on its network.
BACKGROUND: Spiegel launched Snapchat in 2010 while at Stanford University. Today the company is called Snap Inc., with the Snapchat name reserved for its smartphone app that reaches 229 million people use every day — including 75% of all 13- to 34-year-olds in the U.S. Spiegel considers Snap a camera company with a focus on both software and hardware innovation in the AR space.
YEARS ON THE LA500: 5
Stein, Bruce — Axiomatic Gaming
THE LATEST: Stein oversees Axiomatic's strategic direction and operations, helping his team identify and manage investments in esports- and videogame-related businesses. Last year, Axiomatic secured $21.5 million in funding and provided strategic and financial support to mobile game developer Nifty Games. The company also invested in marketing agency AoE Creative, which managed the marketing and social media of the Overwatch League's Houston Outlaws. Axiomatic organized two Covid-related "charity stream" events, including Twitch Stream Aid 2020 to benefit the World Health Organization.
BACKGROUND: Stein founded Axiomatic in 2015 to invest in professional esports, video game developers and real-world gaming experiences. In addition to its investments in gaming publishers such as Epic Games, Niantic (developers of Pokemon Go), and Dapper Labs, Axiomatic acquired a controlling stake in pro gaming organization Team Liquid. Before founding Axiomatic, Stein held chief executive positions at entertainment, gaming and technology companies, including Mandalay Media, Mattel Inc., Viewsonic and Sony Interactive Entertainment. He has a BA from Pitzer College and an MBA from the University of Chicago Booth School of Business.
YEARS ON THE LA500: 1
Suster, Mark — Upfront Ventures
THE LATEST: Suster rented out the entire Rose Bowl in Pasadena for January's Upfront Summit, an annual invite-only conference that Suster started in 2012 to showcase the L.A. tech sector and attract more investment to the region. This year, more than 1,000 investors, entrepreneurs, and thought leaders gathered, networked, and talked tech as speakers such as Meg Whitman, Ice Cube, Reese Witherspoon and Tyra Banks shared their entrepreneurial journeys.
BACKGROUND: Upfront Ventures invests almost 50% of its funding in Los Angeles-based companies, including Ring, Bird, GOAT and Parachute Home. Suster joined the venture capital firm in 2007 and became managing partner in 2011. By 2019, Upfront had $2 billion in capital under management. His most recent L.A.-based investment is Solve, a true-crime media company funded with Elisabeth Murdoch. Suster has founded and sold two companies, including Koral Technologies Inc., a content collaboration business that was the third company ever acquired by Salesforce.com Inc. in 2007. Suster also publishes a blog about venture capital funding called Both Sides of the Table.
YEARS ON THE LA500: 5
Tu, John — Kingston Technology Corp.
THE LATEST: Over the past year, Tu has helped guide the world's largest maker of computer memory and storage technology products through increased growth in its OEM and enterprise divisions, which manufacture memory and solid-state drives for PC makers and Cloud computing providers. Kingston has expanded to new types of consumer products, providing embedded memory solutions to robotic vacuums, smart thermostats and IoT devices. The growth of esports has been a boon to Kingston's HyperX division, which continually releases high-performance gaming peripherals such as headphones, keyboards and mice.
BACKGROUND: Kingston Technology was co-founded in 1987 by Tu and Chief Operating Officer David Sun with just one product. Today the company employs 3,500 people worldwide and holds a more than 60% share of the DRAM memory market. Tu and Sun previously co-founded Camintonn Corp., a computer hardware company, which they sold to AST Research Inc. A native of China, Tu attended university in Germany where he studied electrical engineering. He moved to the United States in 1972.
YEARS ON THE LA500: 5
VandeZanden, Travis — Bird Rides Inc.
THE LATEST: After a busy 12 months that saw the acquisition of San Francisco escooter service Scoot and a mobile payment service, as well as the expansion of its fleet, Bird Co. laid off about 30% of its staff in March, the result of pandemic-related social distancing. In a memo to company staff, VanderZanden was optimistic about the future of micromobility services, stressing the increased desire to avoid public transportation as a demand generator for more urban transport alternatives. Since April, Bird has offered free rides to health care workers in Santa Monica, Culver City and a few global locations.
BACKGROUND: Just one year after VanderZanden founded Bird in 2017, the Santa Monica-based company's shareable scooters were in more than 100 cities. He was the first chief operating officer of Lyft Inc. and was vice president of driver growth for Uber Technologies Inc. VanderZanden also founded an on-demand car-washing company, Cherry, which was acquired by Lyft. Before that, he was chief revenue officer at Yammer Inc., a business software company acquired by Microsoft Corp.
YEARS ON THE LA500: 3
Wallace, Brendan — Fifth Wall Ventures Management
THE LATEST: Earlier this year, Wallace shared Fifth Wall's plans to raise a $200 million Carbon Impact Fund to invest in innovative technology and business models aimed at helping the global real estate industry minimize and eradicate its greenhouse gas footprint from both existing and future buildings. In response to Covid-19's effects on the retail sector, Wallace wrote a blog post on Medium outlining his proposal for a $30 billion retail bailout centered on collaboration among landlords, the federal government and other stakeholders rather than a simple injection of cash.
BACKGROUND: Wallace and managing partner Brad Greiwe co-founded their Venice-based venture capital firm in 2016. Fifth Wall invests in technologies that can optimize and improve the experience of physical retail spaces and other real estate. The firm manages more than $1 billion in assets. Previously, Wallace co-founded workforce optimization data and analytics firm Identified and Latin American ride-sharing service Cabify. He has led investments in Lyft Inc., SpaceX, Dollar Shave Club Inc., Philz Coffee Inc., Clutter, Zenefits and Bonobos Inc.
YEARS ON THE LA500: 2
See the full LA500 list and features in the 2020 LA500 Special Edition.
For reprint and licensing requests for this article, CLICK HERE.