LA500 2020: Professional Services
Monday, May 25, 2020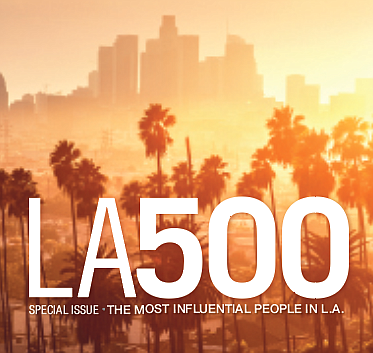 Allison, Kristen — Burnham Benefits
THE LATEST: In September 2019, employee benefits and insurance services company Burham Benefits added a property and casualty division, thanks to the acquisition of SeaTech, which was renamed Burnham Risk. Burnham Benefits is consistently ranked among the "Best Places to Work" by Business Insurance magazine.
BACKGROUND: Allison founded Burnham Benefits in 1995. It is the largest women-owned employee benefits insurance brokerage and consulting firm in the Western region. With more than 30 years of experience in the benefit practice consulting segment of the insurance industry, Allison has worked in all functional capacities on both the carrier and advisory side. She also serves on several broker advisory boards, chairs the Insuring the Children Board and is involved with the United Way Women's Philanthropy Fund and Mustard Seed Ranch.
YEARS ON THE LA500: 1
Arkley, Peter — Alliant Insurance Services Inc.
THE LATEST: Under Arkley, Alliant Specialty Group has experienced an 83% growth surge in organizational revenue and a $4 billion-plus increase in total premium value over the past 36 months. The company has expanded across mergers and acquisitions, energy and marine and real estate and hospitality — all while scaling the premium volume of Alliant Construction Services Group to more than $2 billion. Alliant Specialty Group's team has grown more than 35% in the last 12 months to 1,500-plus employees in North America across 110 offices.
BACKGROUND: As president of Alliant Specialty, Arkley oversees operations for agribusiness, public entity, real estate and hospitality, construction, energy and marine, mergers and acquisitions, aviation, professional services, health care, and financial services. Before joining Alliant in 2011, Arkley was chief executive for Aon's construction operations and held executive positions with Marsh & McLennan and Johnson & Higgins. He started his career in 1977 with American International Group.
YEARS ON THE LA500: 3
Barry, Tom — Green Hasson Janks
THE LATEST: Green Hasson Janks was named a Top 100 "Firm to Watch" in the nation and a Top Regional Firm in the West by Accounting Today. It was also chosen as one of America's Top Recommended Tax and Accounting Firms for 2020 by Forbes. The firm actively recruits to increase the diversity of its staff, including a recent partnership with The Mom Project to hire working mothers who can telecommute.
BACKGROUND: Barry views his role at Green Hasson Janks, which he joined in 1997, as a combination of entrepreneur, partner, consultant, mentor and business advisor. He provides audit, accounting, tax and general business consulting services to clients in a range of industries, including waste management and recycling, manufacturing, distribution, and restaurants. Barry also chairs Loyola Marymount University's Accounting Advisory Board.
YEARS ON THE LA500: 3
Firestone, Scott — Arthur J. Gallagher & Co.
THE LATEST: Gallagher, a Fortune 500 insurance broker, was recognized by the Ethisphere Institute as one of the World's Most Ethical Companies in 2020 for the ninth consecutive year. Gallagher also announced a multi-year global partnership with the Special Olympics in 2020 to help scale Special Olympics Sports around the world. The company was recognized by the Human Rights Campaign Foundation as a 2020 Best Places to Work for LGBTQ Equality. Gallagher also completed 49 acquisitions in 2019.
BACKGROUND: Firestone oversees more than 600 retail property/casualty brokerage employees in the Illinois-based company's Southwest region. Gallagher provides insurance brokerage, risk management and consulting services to clients around the world. Firestone has been in the insurance industry for almost 30 years. He joined Gallagher in 2001 when it acquired a multiline regional insurance brokerage where Firestone was a principal.
YEARS ON THE LA500: 3
Forchelli, Andrew — HUB International
THE LATEST: In 2019, HUB International completed more than 70 acquisitions across North America, adding more than $200 million in annualized revenue. Locally, HUB acquired HMBD Insurance Services in Long Beach and LBA Insurance in Chatsworth.
BACKGROUND: Forchelli has been with Chicago-based HUB International for six years. He oversees all of HUB's Los Angeles operations and presides over its national entertainment practice. He is also a member of the company's California executive leadership team. HUB consults with businesses large and small across a wide spectrum of industries including health care, construction, hospitality, agribusiness, transportation, entertainment, finance, real estate and sports. Forchelli was with Chubb Group of Insurance Cos. and GNW-Evergreen before GNW-Evergreen was acquired by HUB in 2013. He is a past board member of the California Association of Insurance Professionals. Forchelli works with the Men's Guild of Children's Hospital Los Angeles and Holidays from the Heart, a charity that supports families of critically ill children.
YEARS ON THE LA500: 3
Fox, Michael — Willis Towers Watson Public Ltd. Co.
THE LATEST: Willis Towers Watson was named Insurance Consulting Team of the year in 2019 by Business Insurance magazine. In March, it was announced that Aon PLC and Willis Towers Watson PLC are planning a $30 billion all-stock merger. They will remain separate companies until 2021, when the new company will take on the Aon name.
BACKGROUND: Fox, a 26-year veteran of Willis Towers Watson, oversees the Southern California/Southwest region for Willis Towers Watson, a London-based global advisory company and insurance brokerage. He manages nine regional offices and more than 1,000 employees. Fox also co-chairs the company's Willis Towers Watson North America Sales and Client Management Committee. The firm works with a range of clients, from middle market companies to Fortune 100 firms on benefit strategy, health and welfare plans, employee engagement and retirement plans. Before that, he served as a managing principal at A. Foster Higgins & Co. and as a senior consultant at Johnson and Higgins. Fox, who graduated from Gonzaga University, serves on the board of Big Brothers Big Sisters of Orange County and the Inland Empire.
YEARS ON THE LA500: 3
Hegarty, Brian — Marsh & McLennan Agency
THE LATEST: Hegarty serves as managing director for the Marsh & McLennan Agency's L.A. office, which has grown from six employees in 2017 to 26 employees in 2020 and expanded into a larger space downtown. Most recently, the agency acquired Momentous Insurance Brokerage in Los Angeles. In addition, Marsh Private Client Services has merged with MMA's Private Client Department.
BACKGROUND: After stints at Health Net of California and CIGNA, Hegarty joined Marsh & McLennan in 2008. He specializes in employee health and benefits programs for midsize to large companies in a range of industries, including apparel, finance, entertainment, hospitality, manufacturing and technology. He also helped develop the agency's Benefits Tech Trust program, a small-business trust designed for California's emerging technology companies. Hegarty holds a bachelor's degree in communications with an emphasis in marketing from the University of Arizona.
YEARS ON THE LA500: 3
Holthouse, Philip — Holthouse Carlin & Van Trigt
THE LATEST: Holthouse Carlin & Van Trigt recently added Investigative Analytics to its service offerings. The company ranked No. 6 on the Business Journal's most recent list of accounting firms in L.A. County. In 2019, the Los Angeles-based firm saw its roster of accounting professionals decrease to 346.

BACKGROUND: Holthouse has more than 30 years of experience as a tax professional with a client list that covers real estate, private equity, professional services, high-net worth individuals and family offices. His firm has nearly 700 employees across 13 offices. Holthouse is a member of the MBT Board of Advisors for the Leventhal School of Accounting at USC. He got his start in accounting at KPMG. Holthouse received a master's degree in taxation and a bachelor's degree in business administration from USC as well as a law degree from Loyola Law School.
YEARS ON THE LA500: 5
Hutchins, Mark — KPMG
THE LATEST: With more than 37 years of experience in risk management and advisory services, Hutchins oversees the Los Angeles office for KPMG, which boasts more than 1,500 employees and celebrated its 100th anniversary in January.
BACKGROUND: Hutchins is a senior partner for the Pacific Southwest region for KPMG and serves as the account executive/client service partner for a select number of high-profile clients based in Los Angeles and the Southwest. Hutchins is on the boards of the California Chamber of Commerce and the United Way of Greater Los Angeles. He is also the audit and finance chairman of the Library Foundation of Los Angeles, and on the audit committee for St. James' Episcopal School, Marlborough Girls School and Park Century School.
YEARS ON THE LA500: 5
Hyodo, Catherine — Grant Thornton
THE LATEST: Hyodo has been managing partner at Grant Thornton's Los Angeles office for two years, and she has helped the company expand its technology, entertainment and media practices. The company's national heads of entertainment and media are based in L.A., which allows Grant Thornton to build relationships with major studios and provide extensive experience to growing media companies.
BACKGROUND: Hyodo has nearly 25 years of experience as an auditor for industries including consumer and industrial products and financial services. Her primary focus is on technology clients, including digital media, ad tech, telecommunications, hardware, software, technology services, internet, ecommerce and licensing companies. Hyodo also has worked in Grant Thornton's business advisory services practice as the lead partner on several Sarbanes-Oxley compliance engagements and specialty operational projects. A USC alumna, Hyodo is a member of the dean's undergraduate advisory council at the Marshall School of Business and is a past president of USC's Leventhal Accounting Circle.
YEARS ON THE LA500: 2
Kane, Stefanie — PwC
THE LATEST: Kane is responsible for all aspects of PwC's client service delivery within Los Angeles and across Southern California, Arizona, Nevada, Colorado and Utah. A key focus at PwC this year is helping workforces adapt for the future. Over the next four years, PwC plans to commit $3 billion to its upskilling initiatives. This funding will primarily be invested in training the company's people as well as in technologies for supporting clients and communities.
BACKGROUND: With almost 30 years of experience at PwC, Kane is responsible for the delivery of PwC services to leading organizations based in the Southwest. Kane's primary focus is on consumer-facing marketing and media businesses, ranging from large multinational corporations to privately held companies to startup enterprises. Under Kane, PwC's L.A. office helps clients reinvent themselves and their business models for improved competitive positioning in the digital environment. She has also guided several women's leadership initiatives at PwC.
YEARS ON THE LA500: 3
Kerrick, Michelle — Deloitte
THE LATEST: Kerrick oversees more than 2,300 audit, tax, consulting and financial advisory services professionals in L.A. and 10,000 in Deloitte's Western region. Every year in June, Deloitte's Impact Day sends employees to volunteer for local nonprofits, including The Los Angeles Regional Food Bank, the Harmony Project and the Los Angeles Veterans Collaborative.
BACKGROUND: Kerrick has more than three decades of experience in accounting, working with public and private companies in the consumer products, social media, sports and entertainment sectors across Southern California. She also heads Deloitte's National CFO Leadership Program for the Western region. Kerrick is on the Los Angeles Sports and Entertainment Council and was on the bid committees to bring the 2022 Super Bowl and the 2028 Olympics to Los Angeles. Kerrick is the past chair of the Los Angeles Area Chamber of Commerce and remains on the organization's board.
YEARS ON THE LA500: 5
Mangel, Jay — Crowe
THE LATEST: Mangel is a 12-year veteran of Crowe, the public accounting, consulting and technology firm that serves clients worldwide. Thomson Reuters and Crowe LLP recently announced that they are teaming up to develop an artificial intelligence-powered tool to help tax professionals bulk process the manual work for Schedule K-1 forms. Crowe was also recently named to Fortune's 100 Best Companies to Work For LA500 for the third consecutive year.
BACKGROUND: Mangel specializes in import/export, manufacturing, asset-based financing, mergers and acquisitions, and business liquidation. His clients include entrepreneurial ventures as well as mature companies. Mangel is a member of the American Institute of Certified Public Accountants and the California Society of Certified Public Accountants. The Fashion Industries Guild named him honoree of the year in 2012. Mangel will be honored with the Ben-Gurion Award from the Jewish Federation in May.
YEARS ON THE LA500: 3
Mazza, Joseph — RSM US
THE LATEST: Mazza is a 23-year veteran of RSM and holds a key role in the national leadership team for development of the RSM Industry Eminence Program, which trains 10 senior analysts in next-gen data and AI technologies in order to advise clients better. Mazza also focuses on the firm's culture, diversity and inclusion program by supporting all Employee Network Groups, which bring together people with diverse experiences and similar interests. In January, Forbes included RSM in its annual Best Employers For Diversity LA500.
BACKGROUND: Mazza has more than three decades of accounting experience working with public and privately held middle-market companies. He has led audits of growing companies as well as mature public organizations with more than $1 billion in revenue and helped a client complete an $800 million IPO on the New York Stock Exchange. Mazza specializes in consumer and industrial products, retail and ecommerce, high technology, and media and communications. He is a member of the advisory boards of USC's Leventhal School of Accounting and the Los Angeles chapter of the Posse Foundation.
YEARS ON THE LA500: 3
Monroe, John — Sullivan Curtis Monroe Insurance Services
THE LATEST: Monroe has been a principal at Sullivan Curtis Monroe since 1990, when it was known as Sullivan & Curtis Insurance Brokers. In addition to his involvement in the overall management of Sullivan Curtis Monroe, Monroe works closely with his colleagues in the Commercial Risk Management and Employee Benefits divisions to structure a variety of solutions for middle market corporate clients.
BACKGROUND: Sullivan Curtis Monroe Insurance Services offers complete risk management services, employee benefits, loss control, health care management and other insurance services for businesses and individuals. Prior to his current role, Monroe was a vice president of Gerald J. Sullivan & Associates in Los Angeles. A graduate of Pepperdine University, Monroe began his career in the insurance field as an assistant manager of the bond and commercial Division of Aetna Casualty & Surety Co. He is a member of the Council of Insurance Agents and Brokers and sits on Pepperdine University's Seaver College Board of Advisors as well as the board of Insuring the Children. He is a founding member of the Los Angeles Music Center.
YEARS ON THE LA500: 1
Nahas, Caroline — Korn Ferry
THE LATEST: Nahas advises boards on governance and recruiting. She also works with companies on CEO succession planning, board building and finding C-suite executives. Los Angeles-based Korn Ferry employs approximately 7,000 and serves clients in more than 50 countries. The company was named the nation's best executive-search firm last year by Forbes and one of the 100 Best Companies for Working Mothers by Working Mother. It also received a perfect score of 100 on the Human Rights Campaign's 2020 Corporate Equality Index.
BACKGROUND: A longtime Korn Ferry executive, Nahas' clients including private companies, mid-cap firms and Fortune 100 businesses in a variety of industries. She sits on the boards of DineEquity Inc. and the Anderson Graduate School of Management at UCLA. Nahas is a former chairwoman of the United Way of Greater Los Angeles and the 2004 recipient of the Eleanor H. Raynolds Award from the Association of Executive Search Consultants.
YEARS ON THE LA500: 5
Niemann, Patrick — Ernst & Young
THE LATEST: Ernst & Young is celebrating its 100th year in downtown Los Angeles, where, under Niemann the firm maintains a presence on Figueroa Street for its 2,200-plus local employees. Ernst & Young ranked No. 1 on the Business Journal's 2020 list of accounting firms. More than 90% of EY's clients are private companies, and the firm is continuing to expand this practice.
BACKGROUND: A 30-year veteran of Ernst & Young, Niemann previously managed the firm's greater L.A. audit practice and served as industry leader for the consumer products, media and entertainment, and Japanese business services practices. Niemann is on the corporate advisory board at USC's Marshall School of Business; chairs the board for the Children's Bureau of Southern California; and sits on the boards of the YMCA of Metropolitan Los Angeles, Boy Scouts of America Western Los Angeles County Council and the Los Angeles Area Chamber of Commerce.
YEARS ON THE LA500: 5
Noonan, Timothy — Lockton Pacific Series
THE LATEST: Under Noonan's leadership, Lockton Pacific Series' revenue in L.A. County grew to $212.8 million last year from $182.8 million the year before. At its current rate, it will soon be positioned as Lockton's largest series. Lockton Pacific Series also established offices in Portland and Sonoma last year.
BACKGROUND: A 37-year insurance-industry veteran, Noonan has served in executive leadership positions for some of the world's largest insurance brokerages. Noonan has led Lockton Pacific Series to unprecedented growth and positioned the company as a gateway to Asia and Latin America. In addition to his leadership roles on public commissions and boards of L.A. business and nonprofit organizations, Noonan is a member of the World Presidents' Organization and the Pacific Council on International Policy. He has earned recognition from the ALS Association, Phoenix House California, UCLA Longevity Center and the Insurance Industry Charitable Foundation.
YEARS ON THE LA500: 3
Parent, Rick — Gumbiner Savett Inc.
THE LATEST: Gumbiner Savett Inc. celebrates its 70th anniversary this year while Parent is marking his fifth year as managing director. The full-service certified public accounting firm provides audit, assurance, tax, advisory, bookkeeping and business management services.
BACKGROUND: Parent, who joined Gumbiner Savett in 2005, specializes in audits and financial reporting for private and publicly held companies. He leads audits and provides due diligence and special reports for clients in real estate, life sciences, technology, manufacturing, entertainment and hospitality. Parent also heads Gumbiner Savett's operations committee, co-leads its real estate department and is a member of the SEC Company practice. Previously, he worked for Ernst & Young and BDO Seidman. Parent holds a bachelor's degree in music from USC and a master's degree in music from the Juilliard School of Music.
YEARS ON THE LA500: 3
Parks, James — CBIZ MHM
THE LATEST: Parks, who has been with CBIZ MHM for more than 40 years, specializes in tax and business consulting for high-net worth families and clients in the entertainment and real estate industries. He also does litigation support. CBIZ's Southern California business unit recently acquired an accounting practice in San Luis Obispo and has more than doubled the size of its litigation support practice.
BACKGROUND: In addition to his role leading the financial services and business consulting firm CBIZ, Parks chairs the board of property-management company RCMI. He's also on boards for Whittier Trust and California Private Bank, the Autry Museum of the American West and the California Council on Economic Education. Parks is also the managing member of a company that is building a 400-room Hyatt hotel just outside Los Angeles International Airport. A USC alumnus, Parks and his wife gave $15 million to the USC Leventhal School of Accounting in 2015.
YEARS ON THE LA500: 3
Schulte, Tom — Armanino
THE LATEST: Schulte is currently integrating Armanino's audit practice into its newly merged Irvine office of 135 professionals. He has been with Armanino since 2015 and serves on the firm's Board of Partners as well as the Audit Partner Leadership Committee.
BACKGROUND: Schulte served as managing partner with RBZ for a decade and joined Armanino after the firms merged. He provides mergers and acquisition expertise for nonprofit organizations and for-profit businesses. Schulte is a member of the Los Angeles County Library Strategic Plan Advisory Council and serves on audit committees for the Grammy Museum, Our House and the Santa Monica-Malibu Education Foundation. He has served on GuideStar's finance committee and on the boards of Easter Seals of Southern California, California Association of Nonprofits, the Los Angeles Business Council, the San Fernando Valley Girl Scouts Council and the Rock and Roll Hall of Fame.
YEARS ON THE LA500: 3
Smith, Sean — Keenan
THE LATEST: Torrance-based Keenan joined the AssuredPartners family of companies in 2017, and Smith now represents Keenan on the board of directors for AssuredPartners. The partnership provides Keenan with nationwide resources to support its growing client base.
BACKGROUND: Smith is marking his 20th anniversary as president and chief executive of Keenan. He succeeded John Keenan, who founded the company in 1972. Smith has continued the firm's nationwide expansion with a focus on pharmacy care and benefits management. A 35-year veteran of the insurance business, Smith joined Keenan in 1989 after working at Anthem Blue Cross and Prudential Insurance. He introduced several companywide corporate social-responsibility initiatives, including Impact Day, when Keenan employees participate in service projects, and the Right Start Mentoring program.
YEARS ON THE LA500: 3
Suruki-Carmany, Carol — Moss Adams
THE LATEST: Suruki-Carmany assumed responsibility as partner-in-charge of Moss Adams' Los Angeles and Woodland Hills offices in August. Suruki-Carmany leads the food and beverage and agribusiness practices for the Southern California region and works closely with middle-market consumer packaged goods and other consumer-products companies. She has experience with multigenerational family-owned companies, private equity–managed entities and companies with worldwide international subsidiaries.
BACKGROUND: Suruki-Carmany has practiced public accounting since 1991. She has been honored with the California Society of Certified Public Accountants' Women to Watch Experienced Leader Award as well as the San Fernando Valley Business Journal's Trusted Advisor Award. She is a member of the American Institute of Certified Public Accountants, the California Society of Certified Public Accounts and Fresh Produce and Floral Council. Suruki-Carmany graduated from Cal State Northridge.
YEARS ON THE LA500: 1
Waite, Douglas — Miller Kaplan
THE LATEST: In January, Miller Kaplan acquired Citadel Information Group, Inc., a Los Angeles-based company that provides information security management services to businesses and the nonprofit community. Last year, Waite oversaw Miller Kaplan's rebranding, which put a new emphasis on the company's philosophy of "listen, then advise." The company has 32 partners, approximately 200 associates and five locations.
BACKGROUND: Waite has more than 35 years of experience with employee benefit plans, and he has spent the majority of his career at Miller Kaplan. Waite oversees many of the firm's operational audits and special studies, such as determining cost allocation among grouped benefit plans. He is a board member for the Southern California Association of Benefit Plan Administrators and a former chairman of the Accountants Committee of the International Foundation of Employee Benefits Plans. He serves on the Board of Directors of the YMCA of Los Angeles East Valley. Waite received an MBA from Pepperdine University.
YEARS ON THE LA500: 1
Weaver, Craig — Squar Milner
THE LATEST: Weaver has been a key member of Squar Milner's merger activities, including a wave of nine deals in the last three years. In 2018, Accounting Today named Squar Milner the fastest-growing accounting firm in the United States.
BACKGROUND: Weaver joined Squar Milner in 2003, when the firm consisted of a single office and fewer than 30 employees. Today, it has more than 550 employees and nine offices. He spearheaded the initiation, formation and growth of the firm's Tax Specialty Practices, including International Tax Services, State & Local Tax, Research & Development Tax Credits, Mergers & Acquisitions – Tax, and Transfer Pricing. Nearly 40% of the acting tax partners at Squar Milner are women. Prior to joining Squar Milner, Weaver spent 12 years at PricewaterhouseCoopers. Weaver has also been a lecturer at UC Riverside for nearly three decades and at UC Irvine for more than six years.
YEARS ON THE LA500: 1
See the full LA500 list and features in the 2020 LA500 Special Edition.
For reprint and licensing requests for this article, CLICK HERE.