LA500 2020: Manufacturing & Retail
Monday, May 25, 2020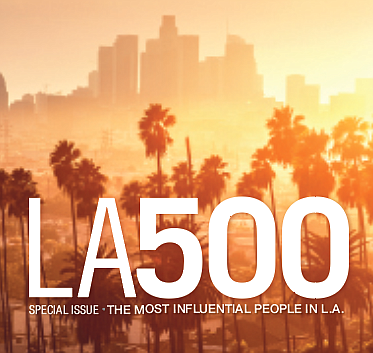 Babione, Jeff — Lockheed Martin Corp.
THE LATEST: Babione's division at Lockheed Martin Corp. in December broke ground on a 208,000-square-foot manufacturing facility at Air Force Plant 42 in Palmdale, scheduled for completion in 2021.
BACKGROUND:  A veteran of more than 25 years at Lockheed Martin, Babione helps oversee Advanced Development Programs, also known as Skunk Works. His team is working on the T5 compact fusion reactor, which is expected to produce cheap and clean energy. Babione previously served as vice president and general manager of Lockheed's F-35 program. He began his career in 1985 with Boeing Co. and joined Lockheed Martin in 1993 as a structure and systems engineer. Babione holds a bachelor's degree in aerospace and ocean engineering from Virginia Polytechnic Institute and State University, a master's degree in aerospace engineering from the University of Washington, and an MBA from the University of Tennessee.
YEARS ON THE LA500: 3
Bane, Dan — Trader Joe's Co.
THE LATEST: Earlier this year, Trader Joe's founder Joe Coulombe died at the age of 89. Bane, in a statement announcing Coulombe's death, described him as "a brilliant thinker with a mesmerizing personality that simply galvanized all with whom he worked." In March, Bane's leadership skills were tested as his crew members found themselves on the front lines of the Covid-19 pandemic. He implemented safety measures and a $2-per-hour wage increase while also stalling employees' calls to unionize until the crisis ends.
BACKGROUND:  Bane began joined the company in 1998 as president of Trader Joe's West. He was promoted to chief executive and chairman in 2001, helping to build the quirky grocery chain into the largest private company in L.A. County, with some 50,000 employees and an estimated annual revenue of $16 billion in 2019. Bane graduated from USC in 1969 with a bachelor's degree in accounting.
YEARS ON THE LA500: 5
Berman, Stephen G. — Jakks Pacific Inc.
THE LATEST: Berman's Santa Monica-based toymaker last year fended off a takeover bid by Hong Kong-based Meisheng Cultural Co. Ltd. In November, Berman hired former Mattel Inc. executive John Kimble as chief financial officer. And in February Jakks Pacific reported $598.6 million in net sales for 2019, a 5% increase from the same period a year ago.
BACKGROUND:  Berman co-founded Jakks Pacific in 1995. He has served as executive vice president, secretary and director and was named chief executive in 2010. Jakks holds licensing agreements with Nintendo and The Walt Disney Co. and has its own proprietary brands. In 2001, Berman received the Los Angeles Entrepreneur of the Year award from Ernst & Young. Prior to Jakks, Berman was vice president and managing director of THQ International Inc., a subsidiary of video-game developer THQ Inc., and president of Balanced Approach Inc., a distributor of personal fitness products and services.
YEARS ON THE LA500: 3
Bezos, Jeff — Amazon.com Inc.
THE LATEST: While the Covid-19 pandemic imposed an unprecedented demand on Amazon.com, creating major challenges for its suppliers and delivery network, it also helped the company's stock price approach $2,500 per share in April. That gain boosted Bezos' net worth by $24 billion to $138.5 billion. Amazon posted $280 billion in revenue and $11.5 billion in net income for 2019. Bezos owns just over 11% of the company.
BACKGROUND:  Bezos graduated from Princeton University in 1986 with a degree in electrical engineering and computer science. He founded Amazon in 1994 in Bellevue, Wash., as an online bookstore. Three years later, it began trading on Nasdaq at $18 per share, for a valuation of $300 million. Amazon's offerings expanded over time to include electronics, toys, kitchenware, furniture, clothing and groceries. In 2005, the company debuted Amazon Prime, a loyalty program that comes with free two-day shipping. In February, Bezos paid $165 million for David Geffen's Beverly Hills estate.
YEARS ON THE LA500: 1
Brown, Ethan — Beyond Meat Inc.
THE LATEST: On the heels of a hugely successful IPO in 2019, Brown's El Segundo-based meat substitute company continued to expand. Beyond Meat partnered with Starbucks in April to launch Beyond Beef products at the coffee chain's stores in China. Beyond Meat products are now available in 75 countries and approximately 94,000 retail and food service outlets.
BACKGROUND:  Brown founded Beyond Meat in 2009, and the plant-based meat producer got backing in 2011 from venture firm Kleiner Perkins Caufield & Byers in its first financing round. Other investors have included Bill Gates, Tyson Foods and Obvious Corp., an incubator backed by Twitter Inc. co-founders Biz Stone and Evan Williams. Brown received the United Nations' highest environmental accolade in 2018, Champion of the Earth. He holds an MBA from Columbia University and a bachelor's degree in history and government from Connecticut College.
YEARS ON THE LA500: 1
Butier, Mitchell — Avery Dennison Corp.
THE LATEST: Butier helped pull together a $249 million deal for Avery Dennison to acquire Smartrac, a maker of radio-frequency identification (RFID) tags that are used to track products. The bolt-on acquisition closed in March. Avery Dennison posted $4.7 billion in sales in 2019, up 2.2% from 2018.
BACKGROUND:  Butier was named chief executive at Avery Dennison in 2016 after serving as president and chief operating officer since 2014. He oversees global manufacturing operations for the Glendale-based company, which manufactures and distributes display graphics, labeling and packaging materials, retail graphic embellishments, and radio-frequency identification tags for a wide range of industries. Butier previously was with PricewaterhouseCoopers in a number of positions including as director, finance, of the office and consumer products North America division; corporate vice president, global finance; and chief accounting officer. Butier earned a bachelor's degree in accounting from Loyola Marymount University.
YEARS ON THE LA500: 3
Drake, Eileen — Aerojet Rocketdyne Inc.
THE LATEST: Under Drake's leadership Aerojet Rocketdyne forged a $1 billion, multi-year deal to provide propulsion systems for Raytheon's missiles. In January, Girl Scouts of the USA selected Drake to serve on the organization's National Board of Directors.
BACKGROUND:  Drake, who oversees nearly 5,000 employees, was named chief executive and president of Aerojet Rocketdyne in 2015 after serving as chief operating officer. She previously worked at United Technologies Corp., where she was president of Pratt & Whitney AeroPower's auxiliary power unit and small turbojet propulsion business. Drake graduated from U.S. Army Aviation Officer School and served on active duty for seven years as a U.S. Army aviator and airfield commander at Davison Army Airfield in Fort Belvoir, Va. She earned an MBA from Butler University and an honorary doctorate degree in science from the University of Alabama in Huntsville.
YEARS ON THE LA500: 3
Goldenberg, Adam — TechStyle Fashion Group
THE LATEST: Fabletics, a brand launched by Goldenberg's TechStyle Fashion Group and actress Kate Hudson in 2013, partnered with actor Kevin Hart on a line of men's activewear in April 2020.
BACKGROUND:  The El Segundo-based company sells fast-fashion brands — JustFab, Fabletics, ShoeDazzle, Savage X Fenty and FabKids — through an online subscription service and via Fabletics' 40 brick-and-mortar stores. The company has more than 5 million subscribers, who pay $40 to $50 a month to access merchandise at discounted prices. Goldenberg, who founded TechStyle predecessor Intelligent Beauty in 2006, oversees data, marketing, margins and internal systems for TechStyle. The company has more than 2,000 employees and offices in El Segundo, London, Berlin and Barcelona, Spain.
YEARS ON THE LA500: 3
Greenberg, Robert — Skechers USA Inc.
THE LATEST: Greenberg's Manhattan Beach-based footwear and clothing manufacturer and retailer surpassed $5 billion in revenue and set company records in each quarter last year. Skechers' international businesses led the growth, accounting for 57.9% of its total sales for the year. Shortly after reporting year-end results, the Covid-19 pandemic hit, shaving Skechers' market value by 40%.
BACKGROUND:  Greenberg and his son, Michael, co-founded Skechers as a distributor of Dr. Martens boots in 1992. Skechers shifted to selling women's sneakers in 1996. He has served as chief executive since 1993. Skechers' international footprint consists of 3,050 stores — 2,747 of them owned and operated by the company's international distribution partners, joint ventures and a network of franchisees. Greenberg launched L.A. Gear Inc. in 1983. The footwear company reached $902 million in sales, but Greenberg was ousted by investors in 1992 when sales sagged.
YEARS ON THE LA500: 2
Hernandez Jr., Enrique "Rick" — Inter-Con Security Systems Inc.
THE LATEST: Pasadena-based Inter-Con is one of the world's largest private security providers. The company employs more than 25,000 people in about 20 countries and provides security services to various clients, including the State Department, Justice Department and high-net-worth individuals. In addition to sitting on the board of Chevron Corp., Hernandez has served as chairman of the board at McDonald's Corp. since 2016 and also sits on the board of Chevron Corp.
BACKGROUND:  Hernandez's father, Hank, a retired Los Angeles Police Department lieutenant, founded Inter-Con in 1973. Rick joined in 1984 to help grow the company. Prior to Inter-Con, Hernandez worked as a litigation attorney at Brobeck Phleger & Harrison in Los Angeles. Hernandez holds a bachelor's degree in government and economics from Harvard University and a law degree from Harvard Law School.
YEARS ON THE LA500: 5
Jenner, Kris — Jenner Communications
THE LATEST: The ultimate entertainment industry momager, Jenner has built a business empire for herself and her six children through savvy deal making and a sense of what consumers want to watch, wear and use. The matriarch of the Kardashian clan, Jenner wears multiple hats, including as a producer, a personality and an author.  
BACKGROUND:  Jenner, a San Diego native, pitched the idea of a reality television show based on her family to TV personality and producer Ryan Seacrest in 2006. "Keeping Up With the Kardashians" debuted the following year and has become one of TV's longest-running reality series. In addition to serving as an executive producer on the show, Jenner has helped daughter Kim Kardashian rise to fame and has helped shepherd a hugely successful cosmetics line for daughter Kylie Jenner.
YEARS ON THE LA500: 2
Jenner, Kylie — Kylie Cosmetics by Kylie Jenner
THE LATEST: Arguably the most successful sibling from reality TV's leading dynasty, Jenner last year sold a 51% share of her beauty business, including Kylie Cosmetics and Kylie Skin, for $600 million to New York-based Coty Inc. The deal valued the company at nearly $1.2 billion. Jenner continues to oversee marketing and creative direction for the brands.
BACKGROUND:  Jenner, 22, got her start on her family's television show, "Keeping Up with the Kardashians." She spent her teens working as a model, often paired with older sister Kendall on collaborations for apparel brands such as PacSun and TopShop. She launched a cosmetics line in 2016 after successfully debuting the Kylie Lip Kit a year earlier. The products were initially sold through Jenner's ecommerce site and were added to Ulta Beauty stores in 2018. The line is manufactured by Seed Beauty, an Oxnard-based company that closely monitors trends on social media.
YEARS ON THE LA500: 3
Joseph, George — Chairman
THE LATEST: Mercury and its subsidiaries offer predominantly personal, automobile and homeowners insurance through a network of independent agents in Arizona, California, Florida, Georgia, Illinois, Nevada, New Jersey, New York, Oklahoma, Texas and Virginia. The company posted $320 million in net income on $3.6 billion in premiums in 2019, compared to a loss of $5.7 million in 2018. Joseph landed at No. 36 on Business Journal's Wealthiest Angelenos LA500 in 2019.
BACKGROUND:  Joseph, 98, founded the property and casualty insurer in 1961 and remains Mercury's largest shareholder with 34% of the shares. Joseph navigated a B-17 bomber during World War II before earning math and physics degrees from Harvard University. Favored philanthropic causes for Joseph and his wife, Vicky, include USC, Harvard, Cal State Fullerton, Cedars-Sinai Medical Center and Good Samaritan Hospital.
YEARS ON THE LA500: 3
Kreiz, Ynon — Mattel Inc.
THE LATEST: Under Kreiz's leadership, Mattel managed to maintain revenue at $4.5 billion last year and narrow its losses from $533.3 million in 2018 to $213.5 million in 2019. The company in April relaunched its iconic Fisher-Price Rock-a-Stack and Fisher-Price Baby's First Blocks using sugar cane-based plastics. The move aligns with Mattel's goal to achieve 100% recycled, recyclable or bio-based materials in products and packaging by 2030.
BACKGROUND:  Israel native Kreiz signed on as Mattel's chief executive in April 2018, announcing plans to revive the then-struggling company by turning its iconic toys into movies, television shows and video games. Prior to Mattel, Kreiz served on the company's board. He sold digital media company Maker Studios Inc. to Walt Disney Co. in 2014 for $500 million, a year after joining Maker as chief executive. A protege of media mogul Haim Saban, Kreiz co-founded Fox Kids Europe, a children's entertainment company with pay-TV channels in more than 50 countries across Europe and the Middle East and served as its chief executive and chairman. Fox Kids was acquired by Disney in 2002.
YEARS ON THE LA500: 3
Ku, Yul — Koos Manufacturing Inc.
THE LATEST: Koos Manufacturing recently committed $1 million to the L.A. County Response Fund, which will help support community clinics and hospitals across the county scale up capacity, staffing and implementation of Covid-19 testing.
BACKGROUND:  Ku came to Los Angeles from Seoul in 1975 with his parents, opening a small clothing factory just three months later. He founded Koos Manufacturing in 1985. The vertically integrated jeans company previously made jeans for the likes of Calvin Klein, Abercrombie & Fitch, Gap, Banana Republic, J. Crew and Lucky Brand. Ku created a jeans brand, AG Adriano Goldschmied, in 2000 with the namesake designer, who is also a co-creator of Diesel. Ku purchased the U.S. license for Big Star in 2003 and bought out Goldschmied in 2004. Ku's son, Samuel, became AG's creative director in 2008. Koos Manufacturing runs production facilities in South Gate and Aguascalientes, Mexico, and employs more than 2,000 workers. It also operates 11 AG stores and four outlet stores.
YEARS ON THE LA500: 2
Lacy, Clay — Clay Lacy Aviation Inc.
THE LATEST: Van Nuys-based Clay Lacy Aviation currently manages 120 business jets in 26 cities across the U.S. In January, the company opened an office at Fort Worth Meacham International Airport in Texas. Also in January, Lacy received the Wichita Aero Club Trophy. Lacy turned over majority ownership of the company in 2013 to his protégée and chief executive, Brian Kirkdoffer. 
BACKGROUND:  Lacy grew up in Wichita, Kan. His career includes stints as a captain with United Airlines, a test pilot, air race champion and aerial cinematographer. He founded Clay Lacy Aviation in 1968 at Van Nuys Airport. It was the first executive jet charter service in the western U.S. He also helped develop the Astrovision camera system and has shot more than 2,800 aerial film projects for the entertainment industry, the military and commercial airlines. His work appears in movies such as "Cliffhanger," "Armageddon" and "Top Gun."
YEARS ON THE LA500: 5
Larian, Isaac — MGA Entertainment Inc.
THE LATEST: Mattel Inc. rejected Larian's unsolicited takeover bid last year. The move followed MGA Entertainment's failed $890 million bid to acquire some Toys R Us stores in the United States and Canada from the bankrupt retail chain. MGA's L.O.L. Surprise toy won four awards at the Toy Association's Toy of the Year Awards ceremony in February, including toy of the year for 2020.
BACKGROUND:  Larian moved to Los Angeles from Iran at the age of 17 in 1971. He put himself through Cal State Los Angeles by washing dishes and earned a civil engineering degree. Larian founded ABC Electronics, which later became MGA Entertainment, in 1982. In addition to its LOL dolls and Little Tikes toys, MGA manufactures proprietary and licensed products including toys and games, dolls, electronics, home decor, stationery and sporting goods.
YEARS ON THE LA500: 5
Lu, Eddy — 1661 Inc.
THE LATEST: In the past year, Lu's 1661 company expanded beyond its core sneaker business to offer apparel and accessories from more than 50 emerging, established and luxury brands, including Acne Studios, Maison Margiela, Stussy, Gucci and Saint Laurent.
BACKGROUND:  1661 was co-founded in 2015 by Lu and Daishin Sugano. It's better known as GOAT, an online marketplace for buying and selling authenticated sneakers. GOAT has more than 20 million members in 164 countries and has raised $200 million in venture capital, including a $100 million investment from athletic shoe retailer Foot Locker Inc. The company in 2018 acquired Fight Club, a retailer with stores in New York, Miami and Los Angeles that specializes in rare and collectible sneakers. Lu has a degree in computer science from UC Berkeley. Prior to GOAT, he worked for investment bank Lehman Brothers.
YEARS ON THE LA500: 2
Maen, Lee — Innovative Dining Group
THE LATEST: In January, Maen said Innovative Dining Group was preparing to roll out a yakumi-style fast-casual counter service restaurant offering sushi at affordable prices. Maen's company has furloughed about 1,000 employees during the Covid-19 pandemic.
BACKGROUND:  Maen launched Innovative Dining Group with partners Phil Cummins and Craig Katz in 1996. The firm specializes in Japanese and steak restaurants in Los Angeles; Newport Beach; Scottsdale, Ariz.; Las Vegas; Dubai; and Chicago. The company's brands include Sushi Roku, Roku, BOA Steakhouse, Robata Bar and Katana. Maen worked his way through UCLA as a waiter and bartender. He holds an MBA from the UCLA Anderson School of Management. Before going into the restaurant industry, Maen dabbled in the nightclub business. He has been involved with the West Hollywood Chamber of Commerce as vice chairman of the Sunset Strip Business Improvement District.
YEARS ON THE LA500: 5
Mellon, Tamara — Tamara Mellon Brand Inc.
THE LATEST: Mellon's namesake shoe company has ventured into other product offerings, including handbags and CBD-laced foot cream. She raised $50 million last summer, bringing total investment in the company to $87 million. The Series C funding round was led by London-based Centricus with participation from previous investors. The funding helped expand Mellon's brick-and-mortar footprint from a store in Pacific Palisades to locations in San Francisco and New York's Soho.
BACKGROUND:  London native Mellon co-founded luxe shoe brand Jimmy Choo in 1996 and helped grow the company until 2011, when she left over a salary dispute. Mellon started a company under her name in 2013, a wholesale-focused effort that went bankrupt in 2015. Mellon repositioned the brand a year later as a direct-to-consumer footwear business. Her team includes ecommerce veteran Jill Layfield, the former chief executive of Backcountry.com. Early in her career Mellon worked as an accessories editor at British Vogue, where she met Jimmy Choo.
YEARS ON THE LA500: 3
Mente, Michael — Revolve Group
THE LATEST: Revolve, which has nearly 1,000 employees, raised $212 million in June 2019 in an IPO that valued the company at more than $1.5 billion. In February, Revolve reported a 21% increase in annual revenue to $600.1 million for 2019 and a 16% jump in net income to $35.6 million.
BACKGROUND:  Mente founded the Cerritos-based online retailer in 2003 with Co-Chief Executive Mike Karanikolas. Though neither had a background in fashion, both had strong experience in digital media, and they've used data and social-media influencers to promote Revolve's brands. The company purchased Alliance Apparel in 2015 and began using that company's manufacturing business to launch Revolve's own brands, including Lovers + Friends, Tularosa, NBD, Raye, Grlfrnd Denim and Majorelle. Mente was pursuing a business administration degree at USC until 2000, when he dropped out and joined NextStrat, a software company where he met Karanikolas.
YEARS ON THE LA500: 2
Metchek, Ilse — President
THE LATEST: In the face of the Covid-19 pandemic, Metchek and the nonprofit California Fashion Association have helped local apparel manufacturers navigate the onslaught of information and find the right resources to keep their businesses afloat. The crisis comes at a time when the industry is already scrambling to adjust to the rapid downturn in brick-and-mortar retail and the acceleration of ecommerce.
BACKGROUND:  Frankfurt native Metchek created the nonprofit California Fashion Association in 1995 in conjunction with the region's major apparel manufacturers and representatives of the finance sector and other industries. She previously served as executive director of the California Market Center, a 1.8-million-square-foot complex in the Fashion District that includes showrooms and creative offices. Metchek also worked as president of clothing brand White Stag Inc. while it was a division of garment manufacturer Warnaco Group Inc. She is a board member of the Los Angeles Economic Development Corp. and the Fashion Industries Guild of Cedars-Sinai Medical Center.
YEARS ON THE LA500: 5
Murdock, David — Dole Food Co. Inc.
THE LATEST: Murdock's Castle & Cooke Inc. in January sold a majority stake in FlexiVan Leasing, the third-largest chassis leasing company in the United States, to I Squared Capital, a Miami-based infrastructure investment firm with about $2.2 billion of equity under management.
BACKGROUND:  Murdock is chairman of Dole Food Co., a giant producer and marketer of fresh fruit, vegetables and fresh-cut flowers. He amassed his early wealth developing real estate and reinvesting the profits in various companies in the 1960s. He got involved in Dole in 1985, serving as the company's chief executive until 2017. Irish company Total Produce bought a 45% stake in Dole in 2018 for $300 million.
YEARS ON THE LA500: 5
Musk, Elon — Space Exploration Technologies Corp., Boring Co., Tesla Motors Inc.
THE LATEST: SpaceX and NASA are planning to send astronauts to the International Space Station on May 27. It will be the first manned trip for Musk's Hawthorne-based company. SpaceX also continues to expand its Starlink project, which plans to launch about 40,000 satellites in Earth's orbit to provide worldwide internet coverage. Musk topped the Business Journal's most recent list of Wealthiest Angelenos with a net worth of $22.6 billion.

BACKGROUND:  Musk, a South Africa native, co-founded electric-car manufacturer Tesla Motors Inc. in 2003. After a series of controversial tweets, Musk stepped down as chairman of the carmaker in 2018 as part of a settlement with the Securities and Exchange Commission. In 2002 Musk founded SpaceX, where he serves as chief executive and lead designer. In 2016, Musk launched Boring Co., a tunnel-construction business that aims to fix congestion in cities by creating a network of small-diameter tunnels.
YEARS ON THE LA500: 5
Pamiljans, Janis — Northrop Grumman Corp.
THE LATEST: At the start of 2020, Northrup Grumman Corp. established four operating sectors ― Aeronautics Systems, Defense Systems, Mission Systems and Space Systems. The move by the huge defense technology company, effective Jan 1, put Pamiljans as leader of Aeronautics Systems division.
BACKGROUND:  Pamiljans joined Northrop Grumman as manager of flight-test engineering for the B-2 program in 1987 and has served as corporate vice president and president of aerospace systems for company's Aeronautics Systems since 2017. The unit works on manned and unmanned aircraft systems, space systems, and other advanced technologies. It has 23,000 employees in Redondo Beach; El Segundo; Palmdale; San Diego; Bethpage, N.Y.; and Melbourne and St. Augustine, Fla. Pamiljans holds a bachelor's degree from San Jose State University and graduated from Harvard Business School's Advanced Management Program. He sits on the board for the Congressional Medal of Honor Foundation.
YEARS ON THE LA500: 3
Puck, Wolfgang — Wolfgang Puck Worldwide Inc.
THE LATEST: As the Covid-19 pandemic devastated restaurants in March and April, Puck emerged as a leading voice for the industry. He was named to President Donald Trump's economic revival panel, and Puck campaigned for restoration of the meal-expenses deduction that was eliminated by the 2017 Tax Reform Act. Puck's dining empire employs thousands of workers, most of whom are affected by the coronavirus crisis.
BACKGROUND:  A pioneer of California cuisine, Austrian native Puck operates Wolfgang Puck Fine Dining Group, Wolfgang Puck Catering and Wolfgang Puck Worldwide Inc. His portfolio of assets includes 104 restaurants and licensed products such as packaged foods, wine and housewares. After moving to the U.S. at age 24, Puck made his mark in Los Angeles as a chef and then part owner of the Ma Maison restaurant. He opened Spago, his first flagship restaurant, in 1982. Puck has also provided catering for numerous high-end events, including the Governors Ball at the Academy Awards.
YEARS ON THE LA500: 5
Resnick, Lynda — Wonderful Co.
THE LATEST: In September Resnick and her husband, Stewart, donated $750 million to Caltech for research into sustainability practices and combatting climate change. She oversees marketing and product development at Wonderful Co., which sells produce grown in the Central Valley under its brand names, including POM Wonderful, Halos and Wonderful Pistachios. Resnick spearheaded last year's rollout of Wonderful Seedless Lemons.
BACKGROUND:  Resnick has been a major donor and served as board vice chairwoman of the Los Angeles County Museum of Art. She is an executive board member of The Aspen Institute's board of trustees and a Lifetime Trustee. At age 19, Resnick dropped out of college and founded an advertising agency, a move that years later led her to her husband and business partner, Stewart Resnick. She received an honorary Doctorate of Humane Letters in 2012 from Bard College and in 2019 ranked No. 7 among Forbes' "Top 80 Most Successful Self-Made Women in America."
YEARS ON THE LA500: 5
Resnick, Stewart — Wonderful Co.
THE LATEST: Resnick and wife Lynda's $750 million gift to Caltech last year was the second-largest donation ever to a U.S. university and the largest to date for environmental sustainability research. The university plans to use part of the funds to construct the 75,000-square-foot Resnick Sustainability Resource Center, which carries a projected cost of $100 million. Stewart Resnick oversees Wonderful Co.'s finance, legal, real estate, strategy, human resources and business unit operations.
BACKGROUND:  Resnick met his wife, Lynda, a year after selling the janitorial business he started in college for $2.5 million. Together they acquired Teleflora in 1979 and the Franklin Mint in 1985, while also expanding into agriculture with the purchase of the Paramount Citrus association in 1981. In 2015, they renamed their corporation, Roll Global, as the Wonderful Co., which now is valued at about $5 billion and also includes pest control-provider Suterra, shipping company Neptune Pacific Line, Fiji Water and a vineyard in Paso Robles.
YEARS ON THE LA500: 5
Roth, Steven — World Oil Corp. and affiliated entities
THE LATEST: Roth leads one of California's largest privately held family of companies. Together with his brother Robert, the Roths own World Oil Corp. and its affiliated entities including World Oil Recycling, World Oil Refining (a producer of asphalt products) and World Oil Environmental Services. Steven Roth manages the company's real estate assets, including marine terminals and large infill development sites.
BACKGROUND:  Roth's father, Bernard, launched World Oil in 1938 when he opened his first gas station in South Central Los Angeles. Steven Roth stepped into the family business in earnest after a successful career in entertainment. Prior to World Oil, Roth co-founded Creative Artists Agency and was a partner at the literary firm Zeigler, Disktan and Roth. He also produced films such as "Scrooged," "Gladiator" and "Last Action Hero." Roth supports causes and organizations such as LACMA, Cedars-Sinai Hospital, Meals on Wheels and Big Brothers.
YEARS ON THE LA500: 5
Saghian, Richard — Fashion Nova
THE LATEST: Fast-fashion executive Saghian in April announced a collaboration with singer Cardi B to provide direct help to those affected by the Covid-19 pandemic. The duo pledged a total of $1 million for the effort. Celebrities such as Cardi B and Kylie Jenner have been key to the quick rise of Fashion Nova, partnering with the brand on fashion lines and promoting them on Instagram, where Fashion Nova has more than 18 million followers.
BACKGROUND:  Saghian founded Fashion Nova in 2006 and has built the company into one of the industry's largest and fastest-growing ecommerce platforms. He describes his company's specialty as "ultra-fast fashion," offering affordable, trend-setting clothing and accessories "from concept to consumer within days." Headquartered in Los Angeles, the company has six brick-and-mortar locations in Southern California.
YEARS ON THE LA500: 3
Shotwell, Gwynne — Space Exploration Technologies Inc.
THE LATEST: Shotwell in February revealed that SpaceX will likely spin off its Starlink business and take it public. The company has launched more than 400 satellites into orbit around Earth, which it says will be enough to start providing internet service by year end. SpaceX is also scheduled to launch its first manned mission in late May as part of a project with NASA.
BACKGROUND:  Shotwell manages day-to-day operations for the $33.4 billion company, which employs more than 6,000 workers. She joined SpaceX in 2002 as vice president of business development and became president and chief operating officer in 2008. Shotwell began her career in 1988 at the El Segundo research center of Aerospace Corp. where she worked in military space research and development, specifically in thermal analysis. From there she joined rocket-builder Microcosm Inc., where she was director of the space systems division. Shotwell earned bachelor's and master's degrees in mechanical engineering and applied mathematics from Northwestern University.
YEARS ON THE LA500: 3
Smidt, Eric — Harbor Freight Tools USA Inc.
THE LATEST: Smidt's company, Harbor Freight, has more than 1,000 stores in 48 states. In April, Smidt said his company would donate its supply of protective masks, face shields and gloves to front-line medical workers battling Covid-19. Smidt ranked No. 16 on the Business Journal's LA500 of Wealthiest Angelenos last year with a net worth of $4.4 billion.
BACKGROUND:  Smidt co-founded Calabasas-based discount tool retailer Harbor Freight as a 17-year-old in 1977, when he began transforming his father Allan's small phone-sales business into a mail-order tool business. In 1985, he became the company's president. He took on the role of chief executive in 1999, when he bought out his father.
YEARS ON THE LA500: 3
Soare, Anastasia — Anastasia Beverly Hills Inc.
THE LATEST: Soare's brand generated $290 million in revenue last year, according to Moody's Investor Service. Her company excels at social-media promotion, including on Instagram, where her brand has more than 20 million followers. Soare works closely with her daughter Claudia, who serves as the company's president and creative director. In January, Claudia launched her own makeup line under Anastasia and named it Norvina, which is her middle name.
BACKGROUND:  Romania native Soare started as an aesthetician and opened a brow studio in Beverly Hills in 1997. A couple of years later and with a flock of celebrity clients in tow, she launched Anastasia Beverly Hills. The line of products centered on eyebrows and Soare's patented Golden Ratio Eyebrow Shaping Method, which sold via the brand's ecommerce website and at Dillard's, Macy's, Nordstrom, Sephora and ULTA. In 2018, Soare sold a minority stake to Texas-based TPG Capital, which valued the company at about $2.5 billion.
YEARS ON THE LA500: 3
Sullivan, Kenneth — Smithfield Foods Inc.
THE LATEST: The coronavirus has hit Smithfield Foods particularly hard, with worker infections prompting closures or slowdowns at multiple facilities across the country. Sullivan warned in April that the pandemic was putting the nation's meat supply at risk. Smithfield is home to Vernon-based brand Farmer John, which the company acquired in 2016.
BACKGROUND:  Sullivan joined Smithfield Foods in 2003 as vice president of internal audit after 12 years at large public accounting and consulting firms. He took on the role of chief accounting officer in 2007, became vice president of finance in 2010, and stepped up to the position of chief financial officer in 2013, when Smithfield was acquired by Hong Kong-based WH Group. Sullivan was promoted to president and chief operating officer in 2015, and was named chief executive officer in January 2016. Before that, he worked with clients in manufacturing, technology and government contracting at public accounting firm Arthur Andersen's Washington, D.C., office.
YEARS ON THE LA500: 2
Tritant, Jean-Marie — Unibail-Rodamco-Westfield
THE LATEST: Tritant oversees 32 Westfield malls in the U.S., all of which closed starting in mid-March because of the Covid-19 pandemic. The reopening of the shopping centers will occur on a state-by-state basis, and URW said it will support its small- and medium-sized retailers as well as certain restaurant operators, through a combination of rent relief and rent deferral. The company's executives also agreed to a 25% pay cut.
BACKGROUND:  Tritant joined Unibail's Offices Division in 1997 and was appointed managing director for retail in France in 2007. He took over as the company's chief operating officer in April 2013. Tritant was promoted to his current role in 2018. He holds a master's degree from Paris-Sorbonne University in commercial real estate. Unibail owns several properties in L.A. County, including Westfield Century City and Westfield Topanga & The Village.
YEARS ON THE LA500: 1
Udvar-Hazy, Steven — Air Lease Corp.
THE LATEST: Udvar-Hazy's aircraft leasing company, which lost nearly half of its market value during the initial weeks of the Covid-19 pandemic, offered support to its airline clients as they faced flight cancellations. Air Lease arranged leaseback purchases and temporary lease-payment reprieves, among other measures, for the carriers. The virus came at a time when Air Lease was still working through the grounding of Boeing's 737 Max fleet.
BACKGROUND:  Budapest native Udvar-Hazy started Air Lease Corp. in 2010. The company purchases new commercial aircraft through direct orders from manufacturers, then leases them to its airline customers worldwide. Air Lease's portfolio includes 301 aircraft in its operating fleet and 82 managed aircraft. It also has 399 new aircraft on order from Boeing and Airbus, which are set to be delivered through 2026. Udvar-Hazy transitioned to the role of executive chairman at the company in July 2016 after serving as its chief executive and chairman since its founding in 2010.
YEARS ON THE LA500: 5
Walder, Jay — Virgin Hyperloop One
THE LATEST: Walder last fall took Virgin Hyperloop One's XP-1 test pod on a roadshow to "showcase the science and promise of this futuristic transit technology," according to the company. Stops included Ohio; Texas; New York; St. Louis; Raleigh, N.C.; and Washington, D.C. Walder also entered the company into a partnership with Saudi Arabia's Ministry of Transport. The project will explore building the world's longest test and certification hyperloop track in Saudi Arabia as well as the creation of a research and development center and hyperloop manufacturing facility north of Jeddah.
BACKGROUND:  Prior to joining Virgin Hyperloop One in 2018, Walder served as chief executive of bike-share operator Motivate International Inc. He has led several transportation organizations, including New York City's Metropolitan Transportation Authority, Hong Kong's MTR Corp. and Transport for London. Walder also worked as a partner at McKinsey & Co. Inc., leading the management-consulting firm's global infrastructure practice. He received a master's degree in public policy from Harvard University.
YEARS ON THE LA500: 2
Whitesides, George — Virgin Galactic Holdings Inc. and the Spaceship Co.
THE LATEST: Whitesides leads Virgin Galactic, the spaceflight venture of Richard Branson, and the Spaceship Co., which makes advanced space vehicles. Under his leadership, the Spaceship Co. reached an important flight-test milestone in May as it prepares for commercial service. The company safely completed a test flight from Spaceport America runway in New Mexico. SpaceShipTwo, which is designed to take passengers to suborbital space, was relocated to Virgin Galactic's New Mexico commercial headquarters in February.
BACKGROUND:  Prior to Virgin Galactic, Whitesides served as chief of staff for NASA, where he received the agency's highest award, the Distinguished Service Medal. He also serves as co-chairman of the World Economic Forum's Global Future Council on Space Technologies. Whitesides is a fellow of the U.K. Royal Aeronautical Society and an associate fellow of the American Institute of Aeronautics and Astronautics. He graduated from Princeton University with a degree from the Woodrow Wilson School of Public and International Affairs.
YEARS ON THE LA500: 5
See the full LA500 list and features in the 2020 LA500 Special Edition.
For reprint and licensing requests for this article, CLICK HERE.