Crisis Speeds Growth Among Gaming Companies
Usage and time spent rise sharply across most pay and free games
Monday, May 25, 2020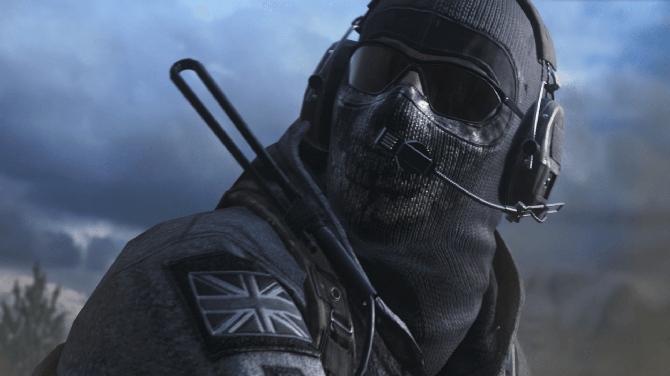 Gaming companies, already a nimble bunch, are adapting and even thriving in a Covid-19 world.
For one thing, according to TechCrunch media analyst Eric Peckham, the pandemic is accelerating the trend of people turning to games as a way to socialize.
"That was already a big trend," Peckham said, adding that the crisis has increased the popularity among all age groups for MMOs, or massively multiplayer online games, such as Santa Monica-based Activision Blizzard Inc.'s "Call of Duty."
Smaller, free-to-play mobile games are also seeing a growing number of users and a rise in playing time. Culver City-based Scopely Inc. said its "Star Trek Fleet Command" game recorded an 11% increase in daily users from January to April. The game's average daily playing time per user increased 22% during the same period.
"We haven't changed much on how we're operating the business," said Scopely Chief Revenue Officer Tim O'Brien. "I'm proud and grateful to be in the gaming business right now."
And while the gaming industry had to forego E3, the canceled annual Electronic Entertainment Expo video game trade show that was scheduled for the Los Angeles Convention Center in June, a sort of virtual substitute has emerged.
Summer Game Fest, which runs from May through August, will give major publishers and developers, such as Sawtelle-based Riot Games Inc., Activision and Electronic Arts Inc. an opportunity to preview and roll out new titles.
Spring and summer are normally busy times for announcements by gaming companies. Summer Game Fest gives them a chance to continue that tradition and maintain momentum for the industry.
"Our IT and security teams had been working for several years to enable the company to be able to work from anywhere," said Christopher Hymes, head of enterprise IT at Riot Games. "So, two years' worth of work came together in about two weeks."
Even games that are still in development, including those that require performers and developers to be physically present, figure to see few complications for their development and production cycles.
"Most games for this year finished that part of the process before the period of confinement began," said Michael Pachter, an analyst at downtown-based Wedbush Securities Inc. "(There won't be) a lot of impact on this year's lineup, and we'll probably be allowed to work together by early next year, so minimal impact next year, either."
The advertising slowdown that has hit hard across most content industries is also minimized in the gaming sector, where free-to-play games are largely unaffected, according to TechCrunch's Peckham.
"Mobile games are heavily insulated from the normal ad market — the dominant advertisers in ad-based games are premium games," Peckham said. "In many cases, ad revenue isn't declining for games."
The most active advertisers across mobile games, in addition to other games, are mobile applications such as food delivery service apps like DoorDash and Instacart, as well as meditation and self-care apps, said Michael Ritter, chief executive of Maple Media, a Century City-based company that owns more than 30 mobile game apps.
Mobile games that don't rely on advertising to generate revenue are benefiting directly from the surge in usage.
Fairfax-based Exploding Kittens Inc. charges $1.99 for each mobile installation of its card game "Exploding Kittens." The company said it saw a 583% year-over-year increase in App Store revenue from March 15 to April 14.
Exploding Kittens also produces physical card games — some with the same characters as the mobile game. The physical games have seen six times the revenue of last year, the company said. Exploding Kittens said demand is so high it has already run out of stock.
"We run a company that very much relies on word of mouth. So, the more eyeballs that we get on our game, the better our ability to keep the sales numbers high," said Elan Lee, co-founder and chief executive of Exploding Kittens.
"Obviously, we cannot predict how long this crisis will last or how our sales will behave afterward. But I will say that demand for our game has now proven itself to be so consistent that we don't ever want to run out of stock again."
Keep reading the 2020 edition of the LA500.
For reprint and licensing requests for this article, CLICK HERE.