Rexford Buys Property in Commerce
Company pays $21 million for industrial building
Monday, May 18, 2020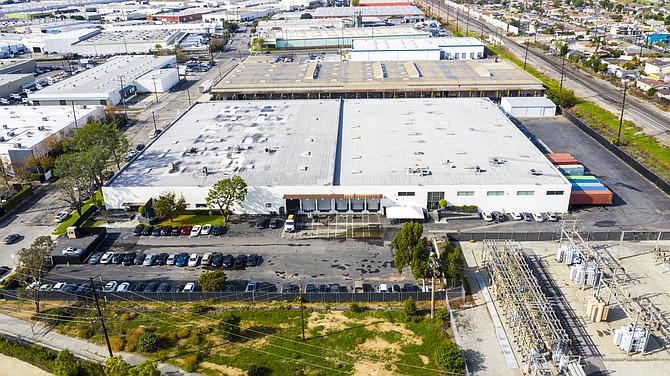 Brentwood-based Rexford Industrial Realty Inc. has purchased an industrial property in Commerce for $21 million.
The site, at 6687 Flotilla St., was purchased using cash on hand.
The property is a single-tenant industrial building that Rexford said was divisible to house more than one tenant. The building sits on a 5.1-acre property and has 120,000 square feet, high clearances, dock-high loading docks and a secured yard.
It is fully leased to Color Image Apparel Inc., but the lease will end soon. Rexford said the building's rent is about 40% below market value.
Howard Schwimmer and Michael Frankel, co-chief executives of Rexford, in a statement called the property a "highly functional, prime infill location positioned to drive significant cash flow growth as the in-place rent is estimated to be substantially below-market with a near-term expiration."
CBRE Group Inc.'s Jeff Stephens, Jack Mergenthaler and Evan Crawford represented the private seller in the transaction. Rexford was self-represented.
"This is a very well-maintained and functional industrial building located in the highly sought-after Central Los Angeles industrial market," Stephens said in a statement. "The buyer recognized the opportunity to acquire such a quality asset in an area that has one of the tightest vacancy rates of any market in the nation."
During the first quarter of 2020, the vacancy rate for industrial space in Los Angeles County was a mere 2.7%, according to data from Jones Lang LaSalle Inc. Asking rent for industrial space in the area was 93 cents a square foot on a triple-net basis, up 8 cents from the previous year.
Market observers said industrial is the best positioned asset type during the Covid-19 crisis.
Nationally, industrial and logistics real estate is expected to recover to pre-Covid levels of rent and leasing activity in 12 months, making it the fastest recovering of any asset type, according to data from CBRE.
For reprint and licensing requests for this article, CLICK HERE.