Alameda Pipe Is Acquired by JD Fields
Gardena steel products maker will retain name
Monday, May 18, 2020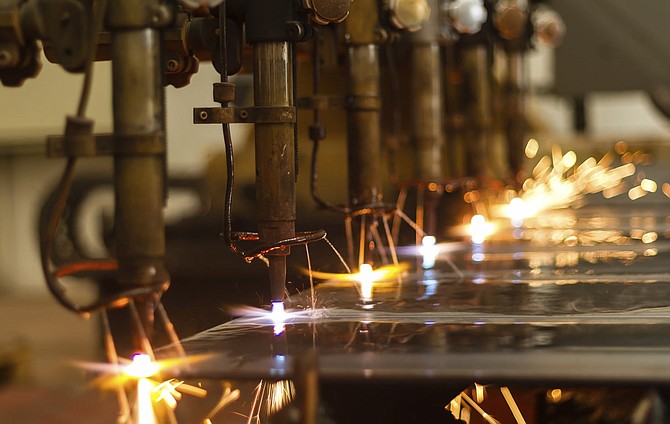 Gardena-based Alameda Pipe & Steel Co. has a new owner.
Texas-based steel distributor JD Fields & Co. Inc. acquired the steel products manufacturer in a deal announced May 12. Terms were not disclosed.
JD Fields said the purchase will enable the company to "continue its evolution into a one-stop, vertically integrated supplier and manufacturer of its own steel products."
JD Fields President and Chief Operating Officer Jay Fields said in a statement, "We are moving quickly to adapt to changing global dynamics so that steel products can be distributed and manufactured by one company.
"Our acquisition of Alameda Pipe is the first major step in a strategic growth plan to move into the steel manufacturing industry as we continue to expand on the West Coast. I am excited about the opportunity to absorb Alameda's plants and bring on their top-level executives, who have the right connections and deep industry knowledge in the field to rival any competitor."
Alameda, founded in 1935 by Harry Kay as a used pipe and valve distributor, fabricates structural steel and produces large rolled and welded steel pipes, stocking materials, and casing.
Kay's grandson, David Kay, took over the business in 1988. President Chris Risso, who purchased the company from Kay in 2013, will join JD Fields as senior vice president of regional sales.
Risso said that when JD Fields approached him regarding the purchase, Alameda had about 10 employees providing mostly structural steel to some 500 clients in the construction industry.
Alameda operates out of a space in Gardena. It will retain the Alameda name and is looking to hire workers, Risso added.
JD Fields, which has an office in Brea, distributes pipe and steel foundation piling systems for the heavy civil marine and oil and gas industries. It has more than 10 material stocking locations throughout North America that carry 150,000 tons of inventory.
For reprint and licensing requests for this article, CLICK HERE.