Black Creek Adds Site in Torrance
Industrial property in key location sells for $50 million
Monday, May 11, 2020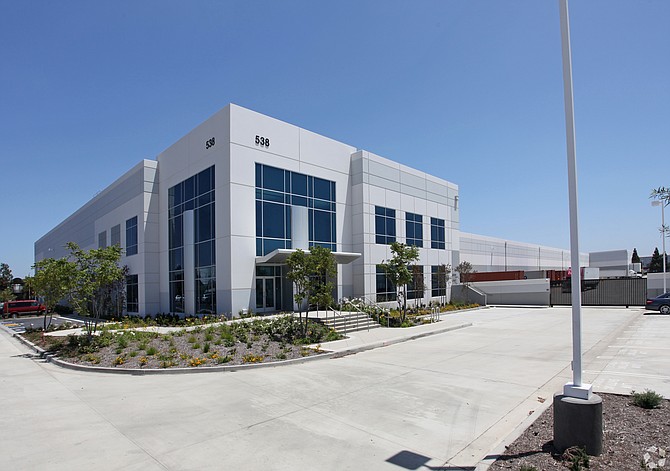 A family trust has sold a Torrance warehouse for just under $50 million.
Denver-based Black Creek Group purchased the industrial property, formerly known as the Xebec Commerce Center and now called the Gateway Logistics Center.
Lee & Associates' Jeff Huberman and Tom O'Loughlin represented the buyer and seller in the transaction. The sale closed April 9.
The property, at 538 Crenshaw Blvd., is roughly 174,000 square feet and sits on an 8.6-acre lot. It has multiple entry points, 32-foot clearance heights, 37 dock high doors and nearly 300 parking spaces.
The building also has some office space.
The seller has leased back the property for up to a year, according to Black Creek Group.
Gregg Boehm, Black Creek's senior vice president of acquisitions and development, said the deal had been in the works since last year and that the building was ideally situated.
"It's really all about the location," Boehm said. "It's a Class A asset in terms of the specs. Great specifications in an outstanding location. It's really in the heart of Southern California industrial, if not U.S. industrial. It's in the epicenter of industrial, close to the ports."
He added that it was also near LAX and populated areas of L.A.
The market where the asset is located, according to Boehm, has vacancy rates of less than 1%, making demand high.
"It's an excellent location and size, to meet everything from ecommerce to shipping companies to corporate headquarters for manufacturers," Boehm said.
And for the company, those factors made it a rare opportunity.
"You don't see a lot of things trade today in the environment we are in but even in normal times you don't see a lot of properties like this trade. It was a great opportunity for us to find something," Boehm added.
He said the property was easily divisible, giving Black Creek Group the option of leasing the property to one or two tenants when the building becomes vacant.
Black Creek Group owns around 7.8 million square feet of industrial space in Southern California, including 1.7 million square feet that are either under construction or in the entitlement process. It is very interested in the L.A. market.
"We're still actively pursuing other opportunities," Boehm said. "We are still looking at building or development opportunities throughout Southern California. We are very bullish on the space."
For reprint and licensing requests for this article, CLICK HERE.