CIM Group Buys Crenshaw Plaza
Retail site may look to add office space
Monday, May 4, 2020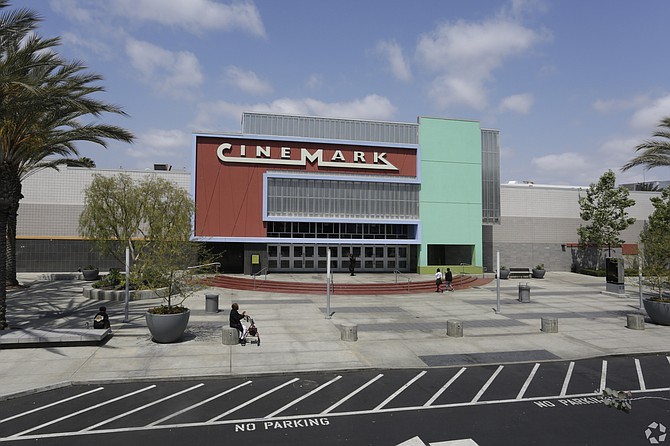 Mid-Wilshire-based CIM Group is not shying away from retail properties, even in the current environment.
The real estate company announced April 29 that it had entered into an agreement to purchase the 869,000-square-foot Baldwin Hills Crenshaw Plaza.
Terms of the sale were not disclosed, but industry insiders say the purchase price was likely more than $100 million.
Baldwin Hills Crenshaw Plaza sits on 40 acres at 3650 W. Martin Luther King Blvd.
"Sometimes a piece of equity is at a price point you just can't ignore," SRS Real Estate Partners' Mike Rielly said when asked why companies are still buying real estate, despite market uncertainty caused by Covid-19. "Everybody is in a very risk-averse time right now, but some properties are going to be too well-priced to ignore."
Richard Rizika, partner and co-founder of Beta Agency Inc., said the purchase of the site makes sense, given CIM's track record.
"They have done a great job of taking retail properties and creating mixed-use developments. They probably see the value of more than retail on that site," he said.
Capri Capital Advisors had purchased the property in 2006 for $136 million, records show.
The center's Macy's Inc. and IHOP Restaurants stores were not included in the sale.
Anchors at Baldwin Hills Crenshaw Plaza include a Cinemark USA Inc. movie theater. The mall was previously home to Walmart Inc. and Sears Holdings Corp. stores, both of which now sit empty.
"Two large anchors, Sears and Walmart, closed their doors prior to Covid-19's shuttering the entire mall, and 300,000 square feet of space in these two large buildings continue to remain vacant. We have the opportunity to bring a fresh perspective to the future of the property viewed through the lens of the current climate and the acceleration of the already declining retail environment," Shaul Kuba, principal and co-founder of CIM Group, said in a statement.
Kuba said that despite entitlements allowing residential units to be built on the site, CIM Group would keep it as a commercial property.
That could mean creative office space.
Rielly said that to be successful now, retail centers that aren't top tier or on retail high streets like Rodeo Drive would likely need to reposition and bring in other uses, like creative office space, to create a mixed-use project as opposed to a standard retail center.
Rizika said retail-to-office conversions were becoming a growing trend to capitalize on wasted space because "department stores have large footprints with high ceiling heights which lend themselves to potential redevelopment of alternative uses."
Adding other uses to centers, like residential or office space can help the retail businesses, too.
"The hope is that each asset class feeds off each other," Rielly said. "The goal is always to have things work synergistically with each other."
Baldwin Hills Crenshaw Plaza is in an increasingly desirable area of L.A. It is next to an upcoming Metro stop on the Crenshaw/
LAX line.
The property wouldn't be the first mall to be converted to office space. Two major conversions are happening at the former Westside Pavilion in West Los Angeles.
Brentwood-based GPI Cos. is working on a $180 million redevelopment to convert the former Macy's into office space while Hudson Pacific Properties Inc. and Macerich Co. are redeveloping one side of the mall into One Westside, a 584,000-square-foot office space.
For reprint and licensing requests for this article, CLICK HERE.