LA BioSpace Names First Director
Cal State LA facility will anchor bioscience corridor
Monday, March 23, 2020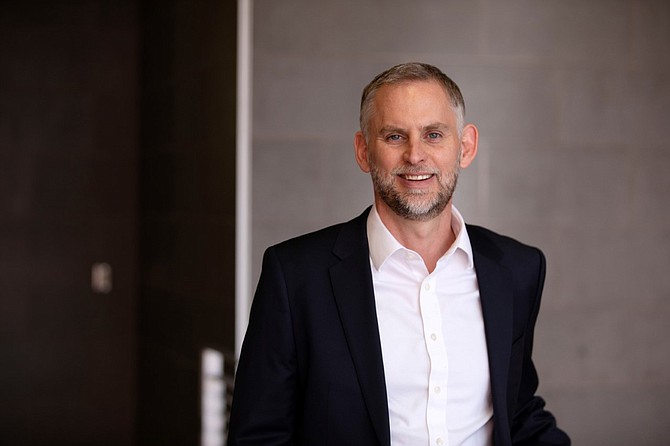 Local bioscience entrepreneur Alan Horsager has been named the first director for LA BioSpace, the soon-to-open bioscience incubator at Cal State Los Angeles.
Horsager will lead the university's efforts to foster entrepreneurship by providing facilities, resources, training and knowledge to launch startup ventures and spur regional economic development. LA BioSpace will also provide research opportunities for students and faculty.
"LA BioSpace will serve as the anchor for early stage venture creation within the Los Angeles Bioscience Corridor," Horsager said in the Feb. 27 announcement. "We will focus on regional development, including technologies and spinouts from neighboring research universities and clinical research hospitals."
The Los Angeles Bioscience Corridor is the name often used to describe an area stretching from Cal State L.A. on the east to USC's Keck School of Medicine/County-USC Medical Center complex on the west.
Bioscience industry advocates, along with officials at L.A. County and Cal State Los Angeles, have for years been trying to turn
the area into a cluster of biomedical companies. The largest bioscience company currently in the corridor is Grifols, a Barcelona, Spain-based plasma products company with about 1,250 employees at its facility near Cal State L.A.
Glendale resident Horsager has created several startups in therapeutics and diagnostics. His first was San Francisco-based Eos Neuroscience in 2007, which developed a gene therapy-based approach to treating blindness; the company shut down during the Great Recession, according to a statement from Cal State L.A.
Horsager more recently co-founded and was chief executive of Pasadena-based Episona, which developed an epigenetic-based diagnostic test that sold internationally. The company was founded in 2014 but shut down in 2018, according to the Cal State L.A. statement.
LA BioSpace is being developed with approximately $4 million in investments from Los Angeles County and the U.S. Economic Development Administration, as well as an unspecified amount of philanthropic support. It takes up 20,000 square feet of space in the newly built Rongxiang Xu Bioscience Innovation Center at the southern end of the Cal State L.A. campus, which sits near the interchange of the 10 and 710 freeways, just west of Alhambra.
According to the announcement, the incubator space is still under construction. It will feature laboratory space, multipurpose classrooms, equipment and conference rooms. No firm date has been set for the opening. It is expected to house about 30 startups, helping them commercialize products.
For reprint and licensing requests for this article, CLICK HERE.