Sunny Disposition
Matt Jarvis I 72andSunny
Monday, March 16, 2020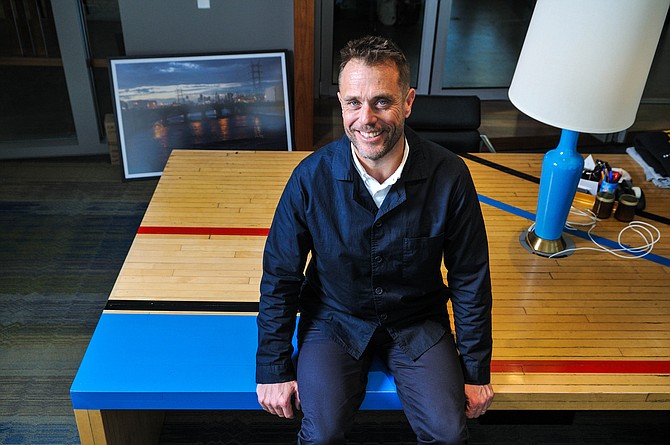 Matt Jarvis, co-chairman of 72andSunny, said the fair-forecast name of the international marketing and advertising agency has more to do with company philosophy than Southern California's predictably perfect weather.
"(The name) 72andSunny is a statement of optimism, commitment to find the possibilities in any situation," said Jarvis during a recent Business Journal visit to the company's Playa Vista headquarters, located in two large buildings that once housed the Hughes Aircraft Co.
Besides, joked Jarvis, since 72andSunny has approximately 700 employees in Amsterdam, New York City, Singapore and Sydney, "We've got all the weathers."
Jarvis joined 72andSunny in 2008, holding various titles, including chief executive. He shares both an office and a long, narrow worktable with three other partners. The shared desk is made of boards reclaimed from the basketball court of UCLA's Pauley Pavilion and still bears the court's painted markings.

The desk is particularly appropriate for a company that prizes team players.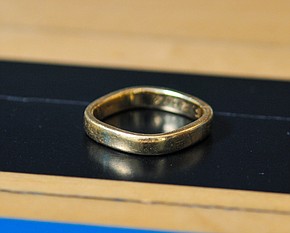 "No one in the company has their own office," Jarvis said. "One of the secrets to our success that I'm proudest of is how we collaborate (and) how much more powerful we can be when we collaborate together."
He said individual offices with doors create "a formality that is a headwind" to sharing ideas.
"The fact that the leaders of the company share a desk and share ideas in real time is an embodiment of that spirit," Jarvis said. "Our philosophy is, 'We don't meet in people's offices. We meet around the work.'"
That work has included promotions for high-profile clients, such as Google, Fanta, the National Football League, Adidas and Facebook Inc.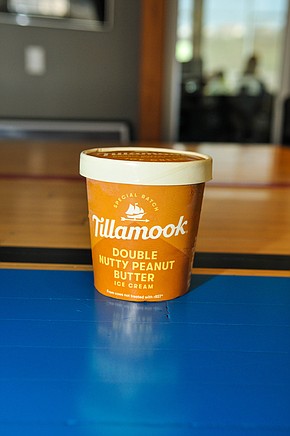 Jarvis is a surfer and athlete but cautions against taking the phrase "team spirit" too literally when it comes to 72andSunny's staff. This is, after all, a team whose mascot-of-sorts is a life-sized orange cow in the lobby, representing client Tillamook County Creamery Association.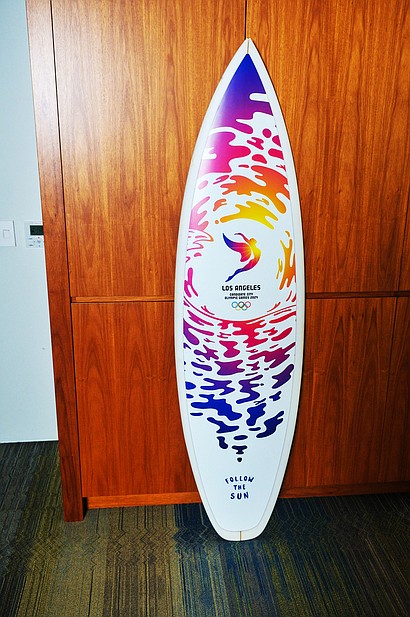 "I do like sports — I love playing sports — but not everybody does, and that's OK," Jarvis said. "We don't want to be the company that's all athletes. We want musicians and actors and comedians. We have amazing chefs and bakers and professional magicians. That diversity of talent and skill set is what makes us a great place to be every day. … The death of creativity is monoculture."
That commitment to individuality also extends to office apparel. "To us it makes sense, both spiritually but also very practically, (to be) a space where people can bring their whole selves," Jarvis said. "Any given day someone looks like they're going to prom, and someone looks like they rolled out of bed. However you want to wear your hair, however you feel to be expressing yourself fully, that's the person we want at our company."
Extending that freedom to staff allows Jarvis the same leeway. "I like comfort, simplicity … whatever fits in my life," Jarvis said. "I don't spend a ton of time thinking about (clothes) because I know my peers and coworkers here aren't going to judge me."
See the full executive style photo spread in the Mar. 16, 2020, print edition.
For reprint and licensing requests for this article, CLICK HERE.