Eyes on the Ball
Kroenke's Vision Becomes a Reality
Monday, March 16, 2020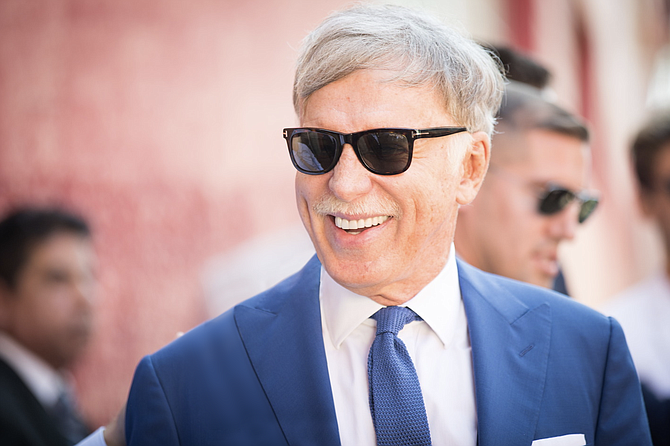 Since Stan Kroenke moved the Rams back to Los Angeles, he's made a major impact on the city. And with this summer's scheduled opening of SoFi Stadium, his influence only figures to grow. Kroenke opened up the Business Journal in a rare interview:
For the Win: Stan Kroenke's visions — for the Rams, SoFi Stadium and Inglewood — are becoming a reality. Read the exclusive interview.
A Condensed Guide: Stan Kroenke's Personal and Professional Milestones
By the Books: Avid reader Stan Kroenke shares some of his favorite books and authors
For reprint and licensing requests for this article, CLICK HERE.