ArcLight Looks to Spice Things Up With Promotion
Theater chain enlists celeb chefs for popcorn 'Experience'
Monday, March 16, 2020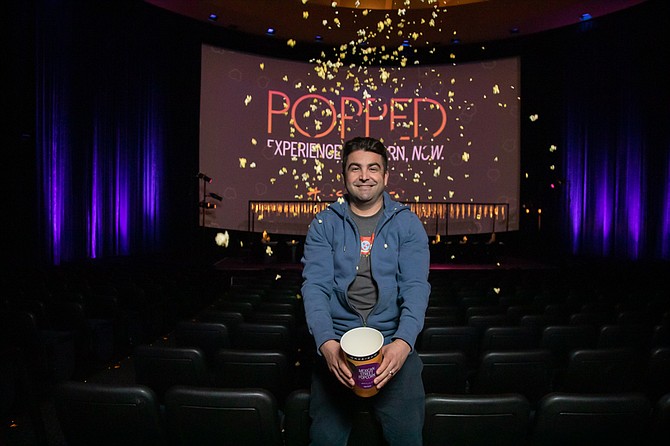 Hollywood-based ArcLight Cinema Co. made a splash when it opened its first theater on Sunset Boulevard in 2002 by offering alcohol along with reserved seating and gourmet food options.

Those options have become standard at many theater chains in recent years as the theater business tries to compete with movie streaming services and other leisure activities.
According to the National Association of Theatre Owners, movie admissions declined nearly 5% in 2019 to 1.24 billion.
Now, Arclight has unveiled a new offering to up its game: gourmet popcorn flavors created by celebrity chefs and inspired by ArcLight's four major markets: Los Angeles, Chicago, Boston and Washington, D.C.
Beginning in May, the chefs' signature flavors will roll out consecutively, with each offered for roughly three months.
The new flavors are part of the company's yearlong initiative, "Popped: Experience Popcorn Now." Chefs concocting spice mix powders reminiscent of their restaurant cuisine include Jude Parra-Sickels of Majordomo in L.A.'s Chinatown neighborhood; Abe Conlon of Fat Rice in Chicago; Kwame Onwuachi of Kith/Kin in Washington, D.C.; and Karen Akunowicz of Fox & the Knife in Boston.
The Popped program launched in early March with a new, Mexican street corn-influenced flavor from West Hollywood-based fast casual Mexican chain Tocaya Organica. The flavor will be available for six weeks in ArcLight theaters nationwide. In April, the cinema chain will introduce reusable popcorn tubs as a first step toward sustainability.
The chef-designed spice concoctions will be preadded to popcorn for an additional $1 over the regular price (without the spices, popcorn runs $6.75 for regular size, $7.75 for a large). In keeping with Tocaya's organic restaurant menu, the theaters will use organic popcorn for the Mexican street corn flavor.
The Popped initiative carries over into other in-theater food and beverage inventions, including a cocktail that mixes nonalcoholic Seedlip brand spirits with a tea brewed from corn, and Momofuku's fried chicken concept Fuku.
ArcLight Cinemas Chief Marketing Officer Vince Szwajkowski said the Popped program is less about competing with small screen entertainment than making ArcLight Cinemas an attractive choice for finding sophisticated food, drinks and a movie under one roof.
"People see the value of a differentiated movie-going experience" the executive said.
For reprint and licensing requests for this article, CLICK HERE.