Air Lease Navigates Headwinds
Company offers cash for aircraft or lease extensions
Monday, March 16, 2020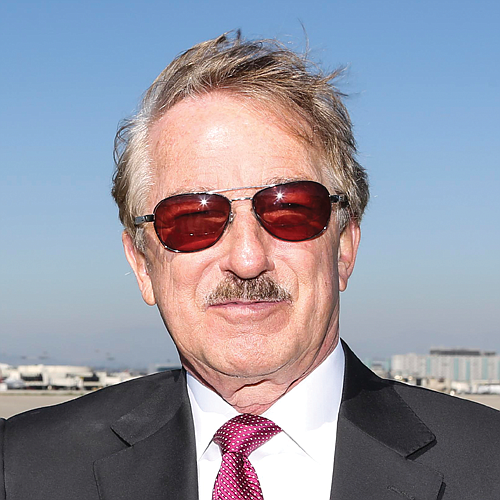 Century City-based Air Lease Corp. has been making course changes to navigate airline industry headwinds from the coronavirus.
Responding to the steep drop in passenger traffic in the face of widespread public concern and cautions from health officials about Covid-19, caused by the new coronavirus, Air Lease has begun offering its airline customers new financial arrangements to ease their declining revenues.
"We have received requests for assistance from some lessees," Air Lease Chief Executive John Plueger said during a conference call with securities analysts in February. "We are making outright cash aircraft purchase offers, as well as offering sale leaseback transactions, which will provide our customers cash and positively contribute to ALCs growth this year." He said the company was also offering payment deferrals.

Plueger said he sees these accommodations as short-term moves limited to this year. He said he anticipates an airline industry recovery over the longer term.
Air Lease leases planes from aircraft manufacturers to airline industry clients, such as Delta Air Lines Inc., China Airlines Ltd. and Air Canada. This allows the carriers to avoid large upfront outlays to purchase planes, which can often cost more than $100 million.
The company faced a similar challenge last year with the grounding of Boeing Co.'s 737 MAX aircraft fleet following two MAX crashes in which all passengers died. Air Lease responded by extending some lease repayment schedules for airlines with MAX planes, said industry analyst Helane Becker with Cowen Securities.
The current drop in passenger demand in the face of Covid-19 could result in an aggregate airline industry revenue loss as high as $113 billion for 2020, according to estimates by the International Air Transport Association.
Air Lease's Plueger said the situation has created the most severe cash crunch the industry has faced since the Sept. 11, 2001, terrorist attacks that grounded all U.S. air travel.
He told the securities analysts that his company is offering arrangements that will put as much cash as possible into the hands of its clients — particularly smaller, less-capitalized airlines.
"There are some secondary and tertiary carriers that need cash, and so we've offered to buy aircraft outright," Plueger said in the Feb. 14 conference call. "We've offered to do sale leaseback transactions."
Air Lease has also extended lease payment schedules by a couple months when airlines have asked for repayment delays, he said.
Plueger and Air Lease founder Steven Udvar-Házy responded similarly after 9/11 when they were working at Udvar-Házy's first air leasing company, International Lease Finance Corp., Plueger said. Udvar-Hazy, an L.A. billionaire, is considered an air leasing industry pioneer.
"We differentiated ourselves for our customers by helping them," he said. "That was the biggest tailwind for the start of Air Lease (in 2010). Everybody that came to us in that first year, said 'Hey, we remember when you guys helped us,' and I constantly emphasize that to our team. So certainly difficult times, but we've seen this before, (and) we have plenty of tools and big balance sheet capacity to help with it."
For reprint and licensing requests for this article, CLICK HERE.