Southwest to Add 2 Flights at Long Beach Airport This Summer
Thursday, March 12, 2020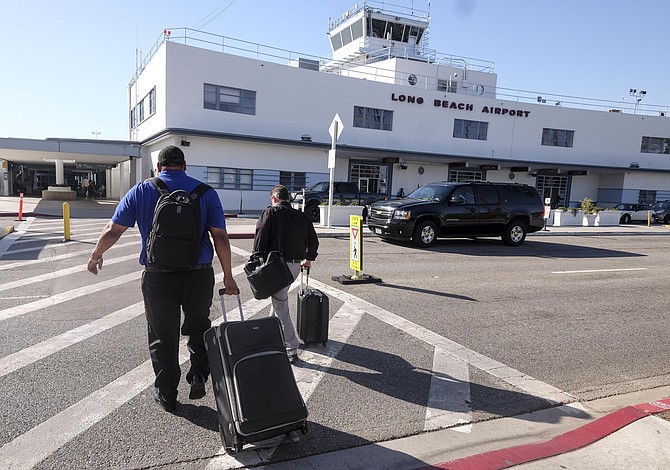 Southwest Airlines Co. on March 12 announced it will add two weekday flights at Long Beach Airport this summer, one to Oakland and the other to San Jose.
The Dallas-based airline unveiled the expansion of service at Long Beach Airport as part of a nationwide schedule update released March 12.
The additional flights at Long Beach, which are slated to begin August 11, will bring Southwest's total weekday flights there to 14. That start date is subject to postponement if coronavirus-related travel impacts persist into the summer.
The move is part of Southwest's years-long push to boost service at the municipal airport and its strategy of spreading flights around the region's airports to make its flights more convenient for travelers.
Southwest's Long Beach push was spurred by the opening of additional slots relinquished by JetBlue Airways Corp. Two years ago, New York-based JetBlue cut roughly one-third of its flights out of Long Beach after failing to convince the city to add U.S. Customs facilities for international service and allow the airline to turn Long Beach into its West Coast hub.
Due to noise restrictions, the number of slots at Long Beach is limited, meaning that most of the time, a carrier cannot add flights without another carrier cutting flights.
Despite its cutbacks, JetBlue is still the dominant carrier at Long Beach, operating more than two-thirds of the commercial flights. But Southwest has closed some of the gap, with its passenger count at the airport rising 70% last year to roughly 1.1 million. These new flights will further shrink the gap between the two carriers, though whether Southwest will be able to exceed last year's total passenger count at Long Beach this year will depend on the extent of the air travel impact from the spread of the coronavirus.
Healthcare/biomed, energy, engineering/construction and infrastructure reporter Howard Fine can be reached at hfine@labusinessjournal.com. Follow him on Twitter @howardafine.
For reprint and licensing requests for this article, CLICK HERE.