Long Beach Airport Project Grows to $80 Million
Additional work boosts contract for Swinerton
Friday, March 6, 2020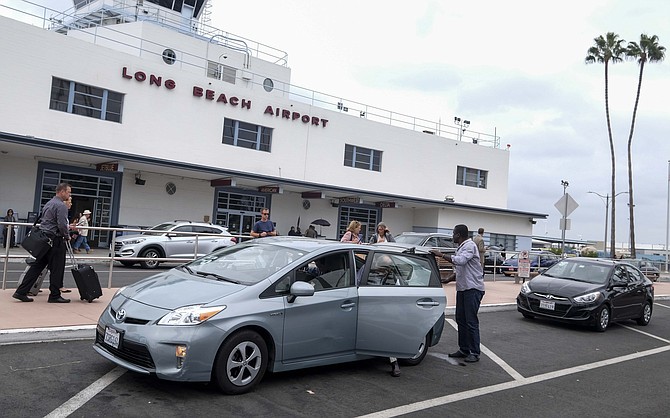 Swinerton Inc.'s design-build contract for the second phase of terminal improvements at Long Beach Airport just got a whole lot bigger.
On Feb. 12, the Long Beach City Council approved paying an additional $21 million to the San Francisco-based construction company on top of the $59 million contract awarded two years ago, bringing the total value to $80 million.
The additional money will come from a new bond offering that the city intends to issue. The bond will be repaid through airport revenues.
Swinerton ranked No. 3 on the Business Journal's most recent list of general contractors based on Los Angeles County billings.
The Long Beach Airport contract is for improvements to the areas of the terminal that passengers encounter in front of security screening posts in the 80-year-old main terminal building. Upgrades will be made to the ticketing, baggage claim and courtyard areas.
Construction was set to begin this month and take a little over two years to complete.
In a memo to the City Council, Long Beach Airport Director Cynthia Guidry cited design additions and higher subcontractor costs as the principal reasons to increase the contract.
The design additions include more flexible ticketing counter space, additional self-service kiosks, a larger baggage carousel and more back-office ticketing space for the airlines.
Guidry said airlines' requirements had changed in the 10 years since the second phase first went on the drawing board. Self-service ticketing kiosks, for instance, were a rarity 10 years ago.
The other factor behind the contract increase was higher construction bids submitted by subcontractors due to the large number of major infrastructure projects currently underway in the region, including the football stadium complex in Inglewood and the $14 billion in terminal and ground access improvements in and near Los Angeles International Airport.
"Multiple public and private projects and demand for contractor and subcontractor labor services … in the region, are competing for similar resources," Guidry said in her memo. "Two bids per trade on average have been received in contrast to six or seven bids as initially modeled in the preliminary cost estimates."
For reprint and licensing requests for this article, CLICK HERE.