Diversity & Inclusion - CEO & Leadership Panel: Dr. Yasmin Davidds
Custom Content by the Los Angeles Business Journal
Friday, March 6, 2020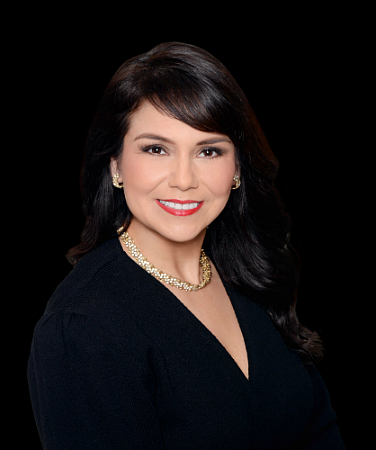 Dr. Yasmin Davidds
President & CEO
Dr. Yasmin Davidds Leadership Institute
Dr. Yasmin Davidds is an innovative visionary who empowers and mobilizes communities to take action and improve the quality of life for themselves and those they love. She does this by focusing on the empowerment and development of women in corporations, nonprofit and government agencies and women entrepreneurs. Her "inside-out" philosophy and approach derives from her belief that a person's ability to sustainably grow a team, business unit or organization is directly aligned with their level of self-awareness and emotional intelligence. Furthermore, that a team, business unit or organization's growth is directly dependent on the growth level of their leader.
Dr. Davidds creates her intended impact as the founder and CEO of the Multicultural Women's Executive Leadership Foundation ,the Dr. Yasmin Davidds Leadership Institute and the Women's Institute of Negotiation, a division of the Dr. Yasmin Davidds Leadership Institute , organizations dedicated to the teaching, instruction and development of negotiating skills and leadership competencies primarily focused on women in professional, academic and corporate settings. Dr. Davidds' commitment to the empowerment and development of all women leaders has brought her recognition and acclaim from the U.S. Congress, the California State Senate, and the California State Assembly. Additionally, she has been recognized and highlighted as one of the top Leading Latinas by Hispanic Magazine and as one of the most influential Latinas in "The Book of Latina Women".
As a leadership expert, Dr. Davidds works in-depth with organizations by coaching leaders who are tasked with leading stressful and rapid change. Training executives to more effectively integrate interpersonal skills into their leadership repertoire, she assists organizations from the top down as well as the bottom up. She has trained fortune 500 executives and facilitated their merging of different corporate cultures. Her training, facilitation and instructional design skills has assisted management in many large corporations, government agencies and professional associations.
As one of the top leading female negotiation experts in the U.S. and Latin America, Dr. Davidds has also trained and consulted thousands of corporate leaders in over 200 blue chip companies throughout 22 countries in the art and skill of negotiation. Her clients have ranged from senior judges to tribal leaders, from unionized prison guards to accountants, and from public officials to diplomatic trainees. Her practical experience includes a wide range of public and private sector efforts in Brazil, Columbia, Argentina, England, France, Spain, South Africa and the U.S. She has helped lead intervention and assistance programs to disputing parties and has advised corporate, nonprofit and governmental teams on how to prepare for important negotiations. In 2017, the Women's Institute of Negotiation partnered with The University of California San Diego's Rady School of Management to launch the Women Negotiating Leadership Success Executive Education Certificate Program. Dr. Davidds fourth best-selling book, YOUR OWN TERMS: A Woman's Guide To Taking Charge Of Any Negotiation is the core curriculum for the program
A graduate of the University of Southern California (USC) with a degree in Business Entrepreneurship, Dr. Davidds went on to receive her Master's Degree in Women Studies and her doctorate degree in Organizational Psychology. In 2013, she developed and launched the first Latina Global Executive Leadership Program in partnership with the USC Marshall School of Business. As a natural progression in fulfilling her life purpose to empower women of all cultures and by demand from the private as well as corporate sector, Dr. Yasmin has developed the Multicultural Women Executive Leadership Program. The Multicultural Women Executive Leadership Program, a program for all women, joins female leaders of all cultures to embark on journeys of personal and professional development together. The Multicultural Women Executive Leadership Program successfully launched its first cohort at USC campus in March of 2018. Dr. Davidds is the founder and CEO of both the Dr. Yasmin Davidds Leadership Institute and the Multicultural Women Executive Leadership Foundation launched in 2019. Dr. Davidds believes that in order to have a global impact our women must have the experience of global cultures - not just as a tourist, but embedded in the culture to experience the world from an entirely new lense. With this is mind, in 2020 Dr. Davidds programs are going global, offering leadership retreats in Bali, Italy, and Greece that will provide women a cultural transformational experience.
For reprint and licensing requests for this article, CLICK HERE.