Wilshire Vermont Property Gets $135 Million Recapitalization
Klein Financial, Divco West partner on multifamily recapitalization
Originally published June 24, 2020 at 11:05 a.m., updated June 26, 2020 at 11:57 a.m.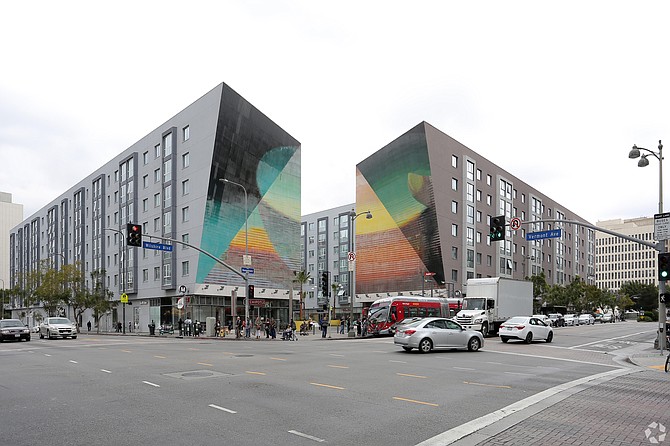 The Wilshire Vermont multifamily property in Koreatown has at least one new owner.
Palo Alto-based Klein Financial Corp. recently recapitalized the project in a deal valuing the 449-unit building at $135 million.
San Francisco-based Divco West Real Estate Services was brought in by Klein Financial as a joint venture partner, replacing Hearthstone Housing Foundation and CalPers.
The property, located at 3183 Wilshire Blvd., was built in 2006 and has less than 9% vacancy, according to CoStar Group Inc.
"The Wilshire Vermont appealed to us because, in addition to being able to work with Klein Financial again, it is an amenity-rich multi-use asset on a major transportation hub in the heart of an incredibly vibrant neighborhood," Sam Hamilton, a senior managing director at DivcoWest said in a statement.
"We look forward to working closely with Klein to establish the property as a premier Koreatown address for years to come," Hamilton added.
DivcoWest and Klein Financial have co-owned other local properties, including 1600 Vine Apartments in Hollywood last year.
Hearthstone Housing Foundation and Klein Financial brought in Divco West last year as a joint venture partner for the 283-unit building. It values the asset at $112.2 million, according to CoStar.
DivcoWest and Klein Financial plan to make upgrades to the Wilshire Vermont.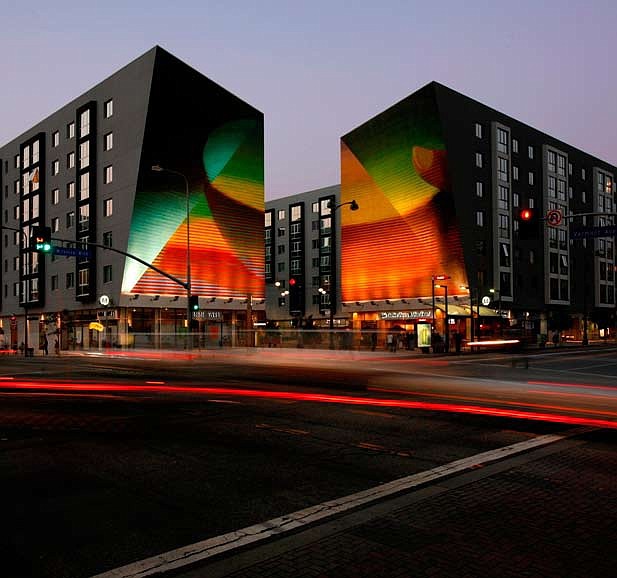 "The Wilshire Vermont is in a terrific location within minutes of all the L.A. sports and entertainment venues as well as downtown, Universal Studios and Hollywood. We love the energy of the neighborhood, and we're proud to partner with DivcoWest. Together, over the coming months, we plan to enhance this landmark asset with fitness, dining and meeting amenities beyond any seen so far in the Koreatown market," Bob Klein, president of Klein Financial, said in a statement.
The Wilshire Vermont deal was a leasehold interest sale, according to CoStar.
With a leasehold interest, or a ground lease, different entities own the ground and the building or improvements made to the ground.
For landowners, the arrangement is beneficial because they receive steady income without having to run a building.
For developers, a leasehold interest in it allows them to develop in desirable areas without paying for land.
DivcoWest made news earlier this year when it sold its stake in the Telephone Building in Santa Monica to an affiliate of Rockwood Capital for an undisclosed sum.
DivcoWest had acquired the building in 2017, at which point it made renovations, leased up the property and received historic landmark status for the building from the city of Santa Monica.
The property is located is at 1314 7th St.
Multifamily housing in Koreatown, like the Wilshire Vermont, has been in high demand, and investors have taken note.
Last year Cityview sold an equity stake in The Pearl on Wilshire, a 346-unit complex at 687 S. Hobart Blvd., to an entity led by Hankey Investment Co. It values the property at nearly $171 million.
Also last year, Equity Residential purchased Next on Sixth for $189 million. The 398-unit property was built by Century West Partners.
And Alhambra Place Partnership purchased the 60-unit Kodo at 2867 Sunset Place for $29.25 million from CGI Strategies.
For reprint and licensing requests for this article, CLICK HERE.