Furniture Startup Raises $4 Million
Outer attracts investment from Mucker, Wavemaker
Monday, June 22, 2020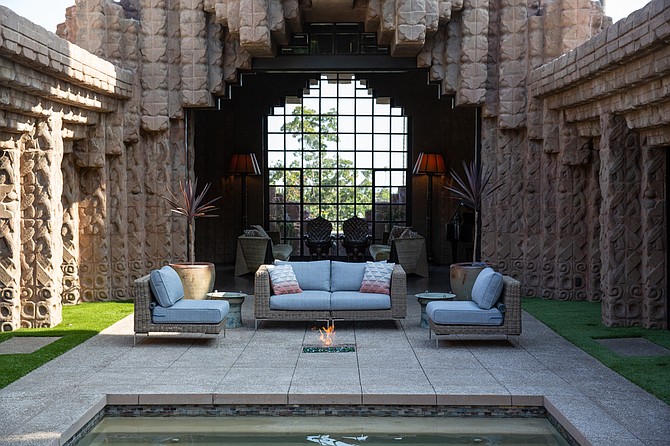 Santa Monica-based outdoor furniture startup Outer Inc. has raised $4.3 million in seed funding. The investment round was led by Santa Monica-headquartered Mucker Capital, with participation from a range of other venture investors including Santa Monica-based Wavemaker Partners.
Local entrepreneurs such as Honey Science Corp. co-founder George Ruan, Goat Group co-founder Eddy Lu and Parachute Home founder Ariel Kaye also joined in the round.
Outer makes furniture that it says is sustainable and inexpensive. "It's like Pottery Barn quality with Home Depot prices," said Outer co-founder and Chief Executive Jiake Liu.
Liu said his company spent more than 14 months in research and development creating its own proprietary fabric that was both durable and environmentally friendly. The materials used to make his company's furniture, according to Liu, are 100% recyclable.
While quality and affordability are some of the company's main selling points to consumers, Liu said Outer's sales and marketing model is often what draws in venture investors.
The company has built a platform it calls its "Neighborhood Showroom," based around a network of Outer furniture owners.
"Our idea was to crowdsource and turn your neighbor's house into the showroom," Liu said.
Potential customers receive a 10% discount for applying for Outer's neighborhood showroom program. Once a customer has made a furniture purchase, Outer's team contacts applicants for an interview and onboarding. Approved hosts then have their location, furniture photos and other details uploaded to the platform.
People interested in how Outer's furniture would fare in their particular environment can search the site and arrange viewings with showroom hosts. Hosts are paid $50 per visit, regardless if a sale follows.
"We don't want to incentivize them to sell the product," Liu said. "We wanted the experience to be more like visiting a friend or neighbor and hearing their opinion."
Outer has 120 such showrooms across the country, with more than 6,000 showroom hosts on the waitlist, according to Liu. He said his company's goal is to reach 1,000 showrooms within the next year.
Rather than hurting the peer-focused sales model, Liu said the Covid-19 pandemic has been somewhat of a boon for Outer. As the pandemic forced people to spend more time at home, backyards became an outdoor refuge, according to Liu.
"We had 21 times revenue growth between January and May," he said.
For reprint and licensing requests for this article, CLICK HERE.