Designs That Keep Diversity in Mind
Mambetov aims for 'modest, not Muslim'
Monday, June 22, 2020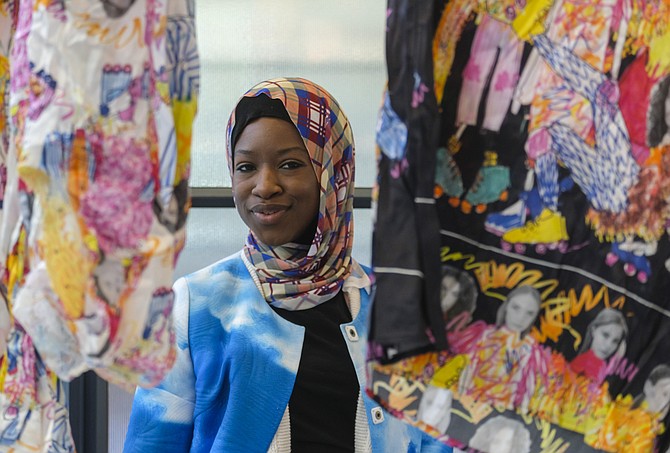 The coronavirus pandemic has left Hollywood scrambling for ways to promote its stars, movies and TV programs without those high-visibility red carpet strolls.
For L.A. fashion designer Elle Mambetov, the Covid-19 outbreak has meant figuring out how to introduce a new fashion line without the benefit of a traditional live runway show.
The answer was a virtual catwalk.
Mambetov, founder and chief executive of downtown-based fashion company Mambetova Holdings, had a pretty good deal in place for introducing Elle B. Zhou, her first new line of clothing in the United States after working primarily in Europe.
Mambetov spent several years early in her career in China, learning the ropes of manufacturing, and the company name honors that beginning by combining her name with the Chinese word "zhou," which translates into English as the completion to the circle.
When the Covid-19 outbreak kicked in, Mambetov was hard at work planning a conventional catwalk show in Los Angeles that would feature 12 models to show off her line of "modest" high-fashion luxury clothing for women.
The show, planned for March, was to celebrate the opening of her Elle B. Zhou boutique at the Beverly Center in the Beverly Grove neighborhood.
Mambetov converted to Islam in late 2019. The change inspired her line, but she calls her apparel "modest, not Muslim," created for any woman who chooses modesty as her mandate. Mambetov's separates can be layered for maximum or moderate coverage, often paired with colorful sneakers also designed by Mambetov. Her apparel is manufactured in Italy.
Her six-month pop-up shop, slated to open July 15 with an eye toward a permanent store, will feature Mambetov's clothing line, as well as apparel items by other designers. The store will also house Look At Me products, Mambetov's first line of housewares to include plates, teacups and saucers designed in collaboration with Magda Pilaczynska.

Instead of the 12 models planned for the live runway show, Mambetov settled on just one, Saudi Arabian model Shahad Salman, who has gained distinction on the high-fashion scene because she has vitiligo, a disease that causes skin to lose pigment in patches. Salman has used her supermodel status to draw attention to the condition.
"In the end, Shahad was the only model strong enough to stand on her own; she could carry this collection on her own," Mambetov said. "She (could) do something in fashion that said different is still beautiful."
The next challenge was to create a 3D virtual version of Salman to model the clothing on digital screens.
"I worked with (Korean 3D digital garment designer) Soohyun Ro," Mambetov said. "I had five digital designers in Korea and a shoe designer in Ukraine. People were working across time zones to create something that was truly revolutionary, and we did it from the couch. I was surprised to find it took more work than a regular catwalk show."
The fashion show appropriately rolled out online on May 22, just before the end of the 30-day Muslim festival of Ramadan on May 23. The event also became a Covid-19 fundraiser, benefiting Vogue's A Common Thread and Doctors Without Borders.
Travels and troubles
Texas-born Mambetov studied business and religion at the University of Kansas before moving to China and then relocating to London to begin her fashion career. As her reputation as a designer was taking off, a scam orchestrated by a former friend led to Mambetov being wrongfully imprisoned in a maximum-security facility in Britain from 2016-2018.
She tells that complicated and harrowing tale in her book "A6347DW: American Captive." She also is a participant in the PBS series "American Portrait," a national storytelling project.
She moved to Los Angeles in late 2018 and initially struggled to meld her new identity as a Muslim woman with her former European clothing design aesthetic, which she describes as "tastefully provocative."
"I loved a good French lace before, with nothing underneath. This is a complete transformation," she said with a laugh.
"I didn't grow up in Islam. I wasn't raised wearing dresses from my neck all the way to my ankles that were very flowy," Mambetov continued. "I wasn't used to wearing a hijab or anything like that. I wanted to make sure I created something that was truly unique to me and my own journey."
Items in the collection range from $250 to $800, with a few pieces in the $1,000 range.
Offering something new
Mambetov is not the first to recognize the call for high-fashion wear appropriate for Muslim women, particularly the younger women who were famously dubbed "Hijabistas" by Swedish photographer Elin Berge.
However, Mambetov's design aesthetic as well as her personal story offers something new to the Beverly Center, said Lori McGhee- Curtis, vice president of specialty leasing for shopping mall operator Taubman Centers Inc. which owns the mall.
"Elle's story is one of perseverance and never giving up on your passion," Curtis said in an email. "That drive, coupled with her beautiful sense of fashion, makes her an ideal addition for Beverly Center where our customer appreciates culture, art and emerging brands (that) have a cause and a social message."
California Fashion Association President Ilse Metchek said Mambetov's social media-friendly product has a good chance of making the transition from a digital presence to brick-and-mortar merchandising.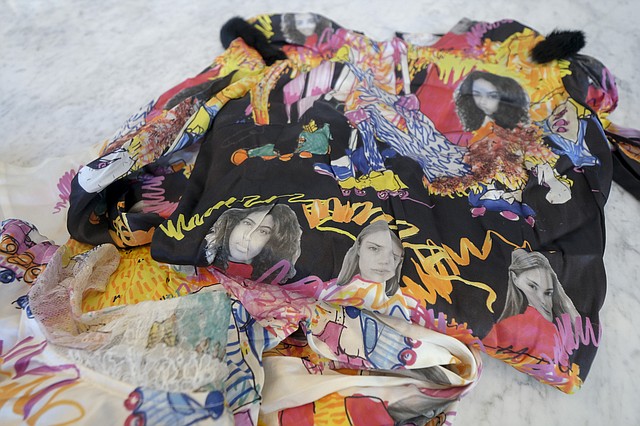 "There is certainly a great opportunity for pop-up stores who have a direct focus to a specific customer profile, especially if they create a personal relationship with their potential customer, using the great many vehicles now available to them," Metchek said in an email. 
Mambetov is ready for the challenge. "I am still pinching myself," she said. "(The Beverly Center) was the right fit, the right luxury level. … It's going to bring a fun, European shop feel to (the mall) that doesn't really exist."
Mambetov is also thinking about summer — "covered" doesn't have to mean hot. "Right now, I'm on this adventure of (learning to layer) without having a heat stroke," she joked. "Right now, I really like that idea (of modest apparel) being lightweight but still very, very beautiful."
For reprint and licensing requests for this article, CLICK HERE.