Wild Ride for Soon-Shiong's Firms
NantKwest, ImmunityBio in the hunt for virus vaccine
Monday, June 15, 2020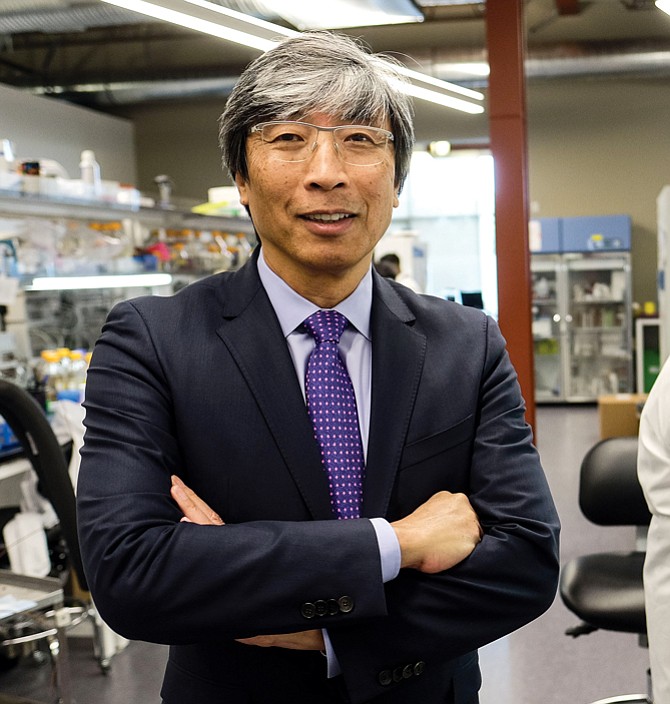 Developments have been coming at a rapid clip since late May for the effort by two of Patrick Soon-Shiong's companies — El Segundo-based NantKwest Inc. and ImmunityBio Inc. — to come up with a vaccine for Covid-19.
This push has led to a wild ride for shareholders in publicly traded NantKwest.
Both companies have been racing to develop a vaccine using an altered form of adenovirus (one of the viruses that causes the common cold) to force the body's immune cells to produce antibodies that can fight the coronavirus that causes Covid-19.
On May 27, the two companies put out a joint press release announcing that their vaccine candidate had been put on the short list for the Trump administration's Warp Speed program to provide funding for fast-track development of vaccines to combat Covid-19, with a target date for mass distribution in January.
ImmunityBio was identified as the lead company in the adenovirus vaccine drug effort, with NantKwest helping to scale up manufacturing. The press release also said the drug was set to enter Phase 1 clinical trials this month.
The Department of Health and Human Services, which is running the Warp Speed program, had announced on May 15 that 14 vaccine candidates had been short-listed, though it did not name any of the drugs or the companies developing them.
Soon-Shiong, who is chief executive of both ImmunityBio and NantKwest, was one of the first executives from the group of selected companies to announce their inclusion on the list of contenders.
"ImmunityBio is honored to have been selected as one of the 14 companies for Operation Warp Speed and is committed to moving our vaccine candidate through the process to prevent people from contracting this deadly virus," Soon-Shiong said in a statement.
"Using our unique technologies, we are working just as furiously to develop therapeutics for people who are already infected," he added. "With this work, we hope to contain and eventually conquer the virus."
That announcement sent shares of publicly traded NantKwest soaring 39% on May 27 to close at $7.58. (ImmunityBio is privately held.)
Soon-Shiong is also owner of the Los Angeles Times, where he has run full-page ads and a video series on the science behind the coronavirus and various efforts to come up with vaccines and treatments to fight it.
On June 1, Soon-Shiong again made news on the Covid-19 vaccine front. In an interview with Science magazine, the peer-reviewed academic journal of the American Association for the Advancement of Science, Soon-Shiong said both ImmunityBio and NantKwest had signed an agreement with the HHS on May 27 outlining protocols for a study of the altered adenovirus vaccine candidate drug in clinical trials involving monkeys. Such trials are frequently preludes to studies in humans. HHS did not return an email query seeking confirmation that such an agreement had been signed.
If there is such an agreement, it could offset what would otherwise be regarded as a setback for the Covid-19 vaccine effort by Soon-Shiong's companies. On June 4, The New York Times, citing sources inside the White House, reported that the Trump administration plans to announce later this month five final candidate drugs eligible for funding under the Warp Speed program.
The companies named in the article included Cambridge, Mass.-based Moderna Inc., which has announced it is in Phase 2 trials of its vaccine candidate drug, and four pharmaceutical giants. ImmunityBio was not among the companies listed.
Shares of NantKwest plunged 16% on June 4 following the Times story. They slid another 11% on June 5 to $5.54, then rebounded slightly to close on June 9 at $5.65.
For reprint and licensing requests for this article, CLICK HERE.