Kite Cancer Drug Passes a Key Test
Company seeks approval to expand use of Yescarta
Monday, June 15, 2020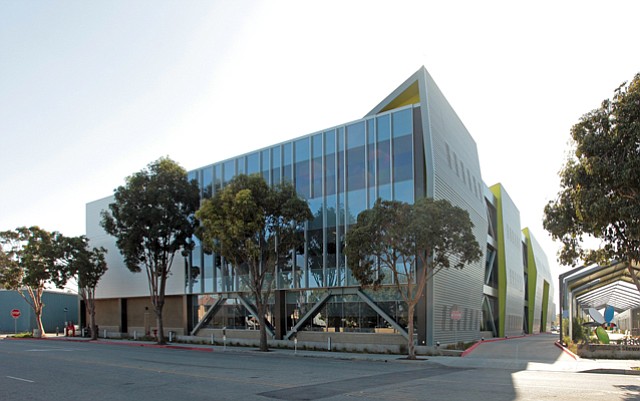 Santa Monica pharmaceutical concern Kite Pharma has passed a key clinical trial milestone as it seeks to expand the use of one of its breakthrough drugs to treat a form of non-Hodgkin's lymphoma cancer.
Kite is seeking federal approval to use Yescarta — the main drug developed by Kite before its sale to Foster City-based Gilead Sciences Inc. in 2017 for $11.9 billion — against other cancers.
Yescarta was designed for patients who have been treated for acute lymphoblastic leukemias that start in white blood cells. Patients using Yescarta either still have reduced amounts of cancer cells or have gone into remission but experience a relapse.
The drug consists of a patient's own immune system cells, called T-cells, which are genetically modified to attack the cancer cells.
The Food and Drug Administration granted Yescarta a "breakthrough therapy designation" in late 2015 and approved it for use in 2017.
Since then, Kite has sought to expand Yescarta's application to other cancers. Most recently, it has been testing the drug on patients with a variant of non-Hodgkin's lymphoma cancer in which malignant tumors slowly grow but can become more aggressive over time.
On May 29, Kite announced it had presented data during the 2020 American Society of Clinical Oncology annual meeting that showed 80% of at least 140 patients participating in a Phase 2 clinical trial achieved "full response," meaning that all signs of the cancer disappeared. (Phase 2 clinical trials usually involve scores or even hundreds of patients in the first broad test of a drug's efficacy.)
If these results continue during further analysis from the trials over the next 12 months, Kite said it plans to submit an application to the FDA to expand the usage indication for Yescarta.
"Yescarta is substantially improving outcomes for people with certain relapsed and refractory cancers, such as diffuse large B-cell lymphoma," Ken Takeshita, Kite's global head of clinical development, said in the company's announcement.
"These results … support our assessment that Yescarta has the potential to provide benefit in indolent NHL," he added, referring to the slowly developing variant of non- Hodgkin's lymphomas.
But the drug's use has not been trouble- free. In its announcement of the clinical test results, Kite included a series of required warnings against using the drug in patients with infections or inflammatory disorders, saying there's a chance of fatal or life-threatening reactions.
As a result, the drug can only be administered by medical facilities that have access to a medication called tocilizumab, which can suppress immune system reactions.
In a separate but related development, Kite announced June 12 that it has received approval from the European Medicines Agency to operate its first manufacturing plant in Europe. The Amsterdam facility, which has begun full operations, is producing a variation on Yescarta that allows treatments to be tailored for certain lymphoma patients.
For reprint and licensing requests for this article, CLICK HERE.