Industrial, Office Sites Acquired in Carson
South Bay city attracts Salvation Army, Rexford
Monday, June 8, 2020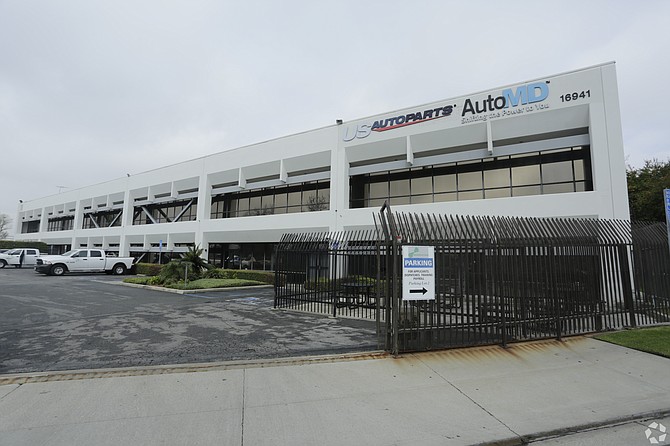 The South Bay city of Carson has seen two notable recent commercial real estate sales.
In one, the Salvation Army purchased a roughly 50,000-square-foot building for $13 million. The R&D and flex office building was sold by Harvard Card Systems, according to CoStar Group Inc.
NAI Capital's Ryan Campbell and Lee & Associates' Tony Naples represented the seller in the transaction.
The property, at 16941 Keegan Ave., was built in 1972 and renovated in 2012. The building was vacant at the time of the sale.
The site, which covers more than 3 acres, also has a fenced yard. It has a 5,000-square-foot storage area and a ground-level loading door.
The Salvation Army is expected to make some improvements and then occupy the site.
"This was an outstanding opportunity for an owner/user to purchase an office R&D/flex building in one of the most sought-after markets in Los Angeles County. We continue to see strong demand from owner/users to purchase assets in tight markets where supply is in extreme short supply," Campbell said in a statement.
Also in Carson, Brentwood-based Rexford Industrial Realty Inc. has purchased an infill land site for $14.5 million. It was funded using cash on hand.
The site, at 1055 Sandhill Ave., has roughly 159,000 square feet of vacant manufacturing buildings and sits on nearly 6 acres.
Rexford Industrial Realty has announced plans to demolish the buildings and construct a single-tenant logistics building. It will have 32-foot clearance height and 20 dock-high loading docks. Excess land will be used for vehicle parking.
"We leveraged our deep market focus and value-add originations platform to source this attractive industrial property redevelopment opportunity within one of infill Southern California's most supply-constrained industrial property sub-markets," Howard Schwimmer and Michael Frankel, co-chief executives of Rexford, said in a statement.
"Sandhill Avenue provides an opportunity to deploy Rexford's redevelopment expertise by converting a former manufacturing site into a state-of-the-art logistics facility designed to serve a broad universe of distribution-oriented tenants within one of Southern California's highest-demand and lowest-vacancy industrial submarkets," they added.
"Looking ahead, we believe our company is well-positioned with a low-leverage balance sheet and a deep pipeline of accretive internal and external growth opportunities enabling our team to create long-term value for stakeholders," Schwimmer and Frankel said.
Rexford Industrial owns 226 properties and has 27.8 million rentable square feet. It manages an additional 20 properties.
During the first quarter, the industrial vacancy rate in the South Bay was a mere 2.4%, the second lowest of any submarket in L.A., according to data from Jones Lang LaSalle Inc.
Asking rents were $1.05 per square foot on a triple-net basis, up 2 cents in a quarter and 6 cents in a year.
Industrial is the sector experts expect to be the strongest coming out of Covid-19. Brokerage CBRE Group Inc. expects it will take 12 months for industrial and logistics properties to return to pre-Covid rents and leasing, compared with 18 months for multifamily, 24 months for office and up to 36 months for retail properties.
For reprint and licensing requests for this article, CLICK HERE.