Glass Company Rallies During Riots
Giroux responds for business owners
Monday, June 8, 2020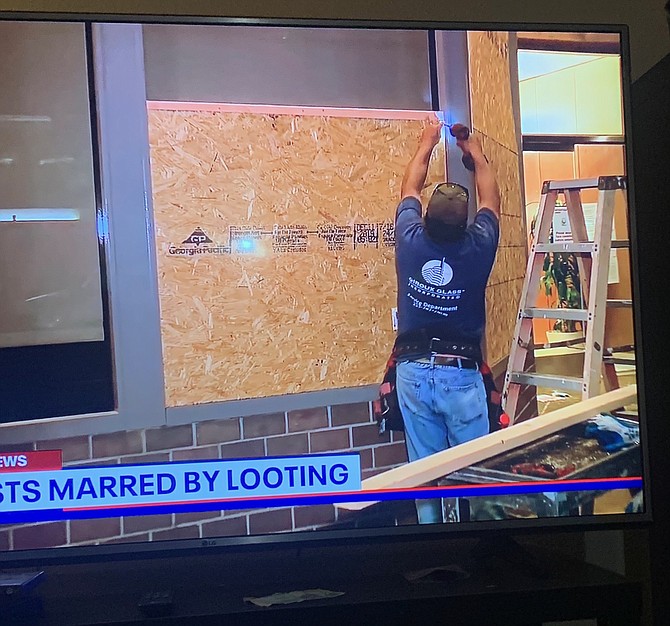 The first frantic call came into downtown-based Giroux Glass Inc. at 5 a.m. on May 30 from a terrified official at the Los Angeles Community College District office building in downtown.
Looters were using crowbars, golf clubs and whatever else they could get their hands on and shattering glass everywhere. He needed windows and doors boarded up — immediately.
"We told him we would be there with plywood as soon as the police arrived to ensure safety," Giroux Glass Chief Executive Nataline Lomedico said. "We had a crew out there in just about 20 minutes."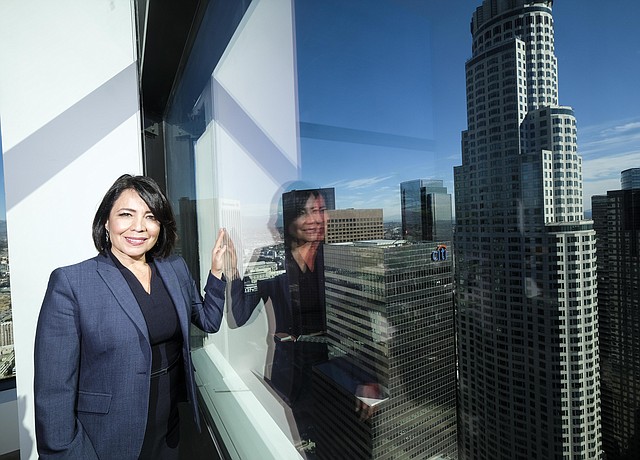 And so began a surge of activity for the next four days with Giroux crews working in shifts around the clock, trying to navigate barricaded streets, braving taunts from looters and dealing with a shortage of L.A.'s latest hot commodity: plywood.
On that Saturday, as the looting spread to L.A.'s Fairfax District, Giroux received an estimated 120 calls from business owners. Many said their stores had already been broken into and they needed to get window spaces boarded up before looters did even more damage.
During those first four days, Giroux received roughly 250 service calls. On a typical day, the company receives a handful of calls.
"In this first urgency stage, we have just focused on putting up plywood and cleaning up glass," Lomedico said.
Lomedico and other top executives at Giroux know the drill — this is the third instance of widespread rioting and looting in Los Angeles since the company was founded in 1946.
First came the 1965 Watts riots, and then the 1992 riots following the Rodney King police beating verdict. Giroux Glass boarded up and then replaced windows and glass following both riots.
Up through the 1992 riots, Giroux Glass was a neighborhood window and glass repair company with a dozen or so employees and a handful of trucks.
Today, it's a major glazier, with 265 employees and high-end clientele throughout the region, as well as in Las Vegas and Phoenix.
Giroux's $56 million in revenue last year placed it No. 21 on the list of the top 50 glaziers in the nation, according to Glass Magazine, which is published by the National Glass Association, a trade group in Vienna, Va.
This time around, the looters targeted the types of high-end businesses Giroux Glass has on its client roster.
Lomedico and other top executives at the company had the foresight to preposition trucks Friday night, and the company had enough plywood on hand to get through much of Saturday.
"Then we had to go out and get whatever plywood we could — which was sometimes difficult because Home Depot and Lowe's were giving extra scrutiny to avoid people buying plywood to resell at a profit," Lomedico said. "We went through 2,500 sheets of plywood just on Saturday alone, maybe even more on Sunday."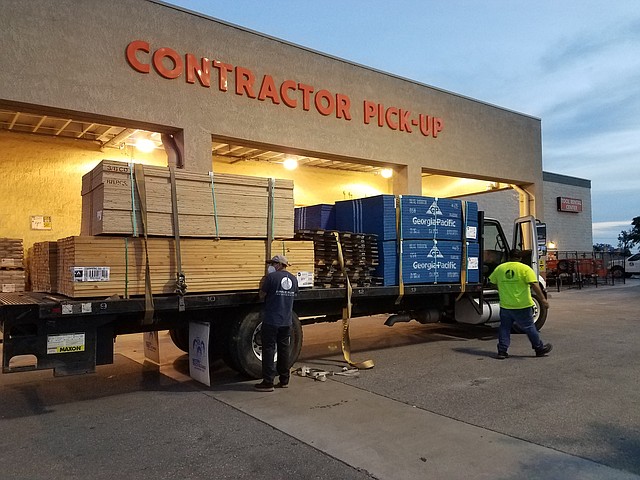 To deal with this sudden demand, Giroux pulled workers off construction projects, including at SoFi Stadium, which is nearing completion in Inglewood.
They were placed on shifts lasting 14 to 18 hours; Lomedico said some workers wanted to stay on even longer but were ordered by company executives to go home after reaching 18 hours.
Confronting looters
Out in the field, Giroux workers faced some harrowing challenges. According to Lomedico, one worker putting up plywood at a store in Santa Monica on Sunday night was taunted by a potential looter brandishing a golf club.
"Our worker took his hammer and taunted the looter right back," she said. The looter turned around and fled, she said.
At another client, a Mercedes-Benz dealership on Beverly Boulevard in east Beverly Hills, Lomedico said the scene was "very rowdy. People were telling our glaziers: 'If you keep boarding up, we'll keep breaking glass.' Our glaziers did not back down. They didn't wait for additional security to arrive; they just kept on working."
When asked whether Giroux workers were bearing too much risk by working in such conditions, Lomedico said, "Look, our guys are tough. They are truly dedicated to their jobs and to the communities they work in."
She said there were times when Giroux workers had to be pulled back to wait for police to secure a location. But for the most part, she said, the workers kept at their tasks.
On May 31 in the Fairfax District, Lomedico said Giroux workers had to contend with another unexpected problem: well-meaning volunteers wanting to clean up their neighborhood.
"We had volunteers coming into the stores or just in front of the stores and picking up glass shards with their bare hands — extremely dangerous, you could lose fingers that way," she said. "Our workers pleaded with the volunteers to leave the glass cleanup to them, but if the volunteers insisted on cleaning up, then our workers handed out extra gloves."
Growing backlog
Boarding up windows and doors and cleaning up broken glass is just the first round for Giroux.
"Putting in new glass comes later, after things settle down and our clients get a chance to assess how they want to restore their spaces," Lomedico said.
Before this looting episode, she said Giroux had a work backlog of roughly $80 million, somewhat larger than normal because of prolonged business shutdowns to combat the Covid-19 pandemic. All this new work generated by the looting damage will only add to that backlog.
Lomedico said a simple project just to replace the glass to the same specifications might take only a few days. But often, clients want to do more, using either different types of glass or reconfiguring the layout. That work can often take a month or two.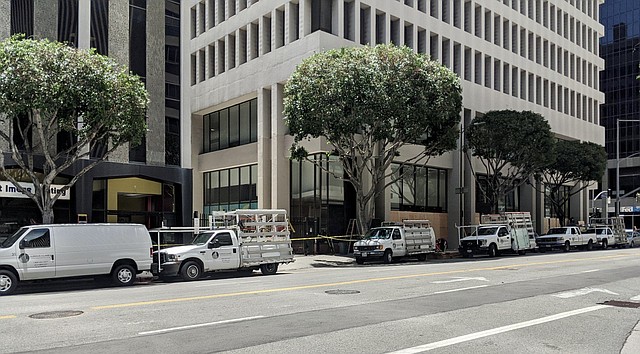 And with many calls during and after the looting coming from store and property owners who had never done business with Giroux before, there's the prospect of adding to the client base.
Lomedico said this is similar to what happened following the 1992 riots, which — together with the 1994 Northridge earthquake — set the stage for Giroux to grow from a small glass repair shop to a major glazier deriving much of its revenue from new construction.
"After those riots, with all the destroyed buildings, a lot of building had to take place from the ground up, which allowed us to enter the construction side of the business," she said.
For reprint and licensing requests for this article, CLICK HERE.