Bird Scraps Some Scooters
Company curtails operations in Middle East
Monday, June 8, 2020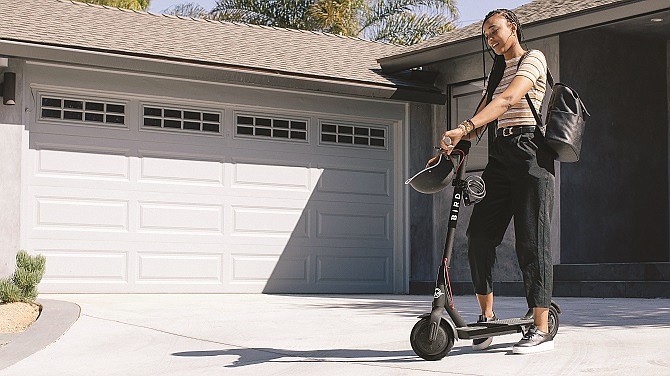 Santa Monica-based Bird Rides Inc. is reportedly scrapping 8,000 to 10,000 e-scooters across cities Qatar, Bahrain and the United Arab Emirates. The e-scooters belonged to Circ, a Berlin-based company Bird acquired in January.
A Bird spokesperson said a number of Circ locations continue to operate in European cities such as Antwerp and Marseille.
Bird laid off 30% of its workforce, or 406 of 1,387 employees, on March 27. The Circ team in the Middle East, comprised of about 75 people, was also laid off that day. Many had their last day on May 31, according to CNBC.
The company is still operating in Tel Aviv, according to a statement obtained by the Business Journal.
"We have temporarily paused operations in other parts of the Middle East as they become increasingly hotter at this time of the year," the company said in the statement.
"During this pause, we are taking the opportunity to responsibly recycle parts of the old Circ fleet that were previously used in the region. Following extreme wear and tear, the Circ vehicles no longer met our rigorous quality standards. Selling or reuse of these vehicles would potentially result in safety and reliability issues, which would not have been fair or ethical to the purchasers or potential riders. We look forward to resuming our service throughout more parts of the region later this year," the company added.
For reprint and licensing requests for this article, CLICK HERE.