USDA Gives Lift to Don Lee Farms
Agency's food program connects suppliers, needy
Monday, June 1, 2020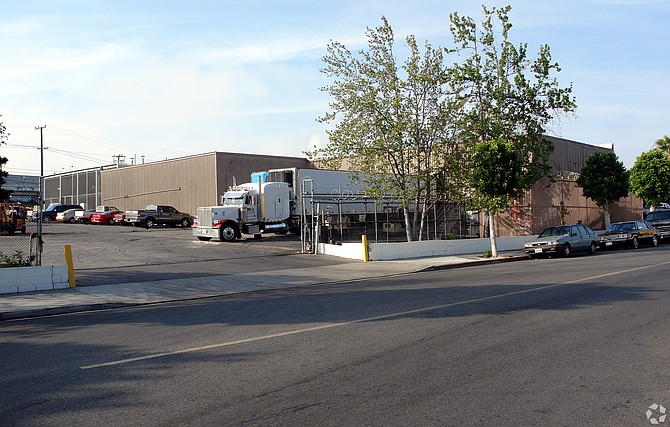 Goodman Food Products Inc., doing business as Don Lee Farms, is among a handful of Los Angeles County firms that won contracts with the U.S. Department of Agriculture to provide food boxes to nonprofits serving the needy.
The Inglewood-based company's $43.8 million deal is part of the USDA's $1.2 billion response to the Covid-19 pandemic that has left many farmers and food manufacturers without a market for their goods and millions of unemployed workers without means to feed their families.
The Farmers to Families Food Box program aims to contract food suppliers like Don Lee Farms to purchase fresh produce, dairy, and meat products; package them into family-sized boxes; and deliver them to food banks, community and faith-based organizations through June 30.
Don Lee Farms, which also owns a production facility in Mansfield, Texas, produces and distributes plant-based cooked and frozen food products that are sold under its own brand, as well as for private labels at Costco Wholesale Corp., Whole Foods Market Inc., Trader Joe's and Kroger Co. stores.
The company, founded in 1982, was in the spotlight in recent years after filing a lawsuit in 2017 against its former client, El Segundo-based Beyond Meat Inc., for breach of contract. Don Lee Farms manufactured all of the startup's products from 2014 to 2017 when Beyond transferred production to other manufacturers.
Don Lee Farms is also "a national protein supplier" to local school districts, a segment of its business that was "directly impacted by school closures," according to Danny Goodman, who oversees the company's business development.
"We've partnered with … over 600 different agencies and food pantries to distribute Farmers to Families Food Boxes throughout the Southern California area," Goodman said in an email. "We're already up and running, making over a million servings a day in support of the USDA program."
Don Lee Farms' boxes contain "over 20 pounds of protein," including grilled chicken and breakfast pork sausage patties and shredded mozzarella cheese.
Other local companies providing food boxes include Manhattan Beach-based Yegg Inc., which scored a $16.5 million contract with the USDA. The company, founded in 2005, sources agricultural and dairy products, as well as U.S.-made agricultural equipment, according to its website. It also provides export management, trading and trade financing.
Rich Chicks, a Gardena-based chicken product manufacturer whose client roster includes schools and the armed forces, got a $10.5 million contract from the USDA.

Ekk Food Group in Vernon — whose owner Ted Kaplan also runs the wholesale produce, packing, shipping and distribution company Professional Produce — got a $4.4 million contract to provide food boxes for needy families.
Interfresh Inc., also in Vernon, received $2.8 million in funding. The company specializes in distribution of produce, including berries, avocados, tomatoes and citrus.
Other USDA contract recipients include Melissa's World Variety Produce Inc. and Green Farms California, which does business as Worldwide Produce, both of Vernon, which received $306,000 and $530,000, respectively.
The program allocated $461 million for fresh fruits and vegetables, $317 million for a variety of dairy products, $258 million for meat products and $175 million in a combination box of fresh produce, dairy or meat products.
For reprint and licensing requests for this article, CLICK HERE.