Settlement for Honda
Carmaker to pay state $2 Million over engine emissions
Monday, June 1, 2020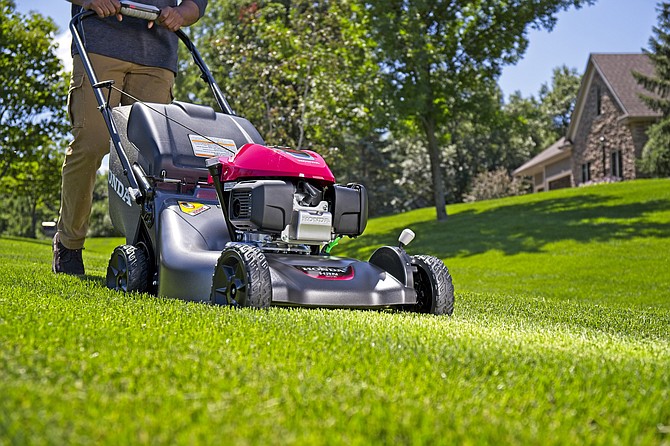 American Honda Motor Co. Inc. reached a $1.9 million settlement with the California Air Resources Board for clean-air violations related to small engines used to power lawnmowers and other garden equipment.
The products are part of Honda's Power Equipment business unit that sells generators; walk-behind and robotic lawnmowers; pumps; snow blowers; tillers; string trimmers; outboard marine engines; and small, general-purpose engines for residential and commercial use.
The board conducted testing in December 2016 at Honda's distribution center in Corona and found that the Torrance-based automaker's small engines "did not meet the evaporative control emission standards that Honda had originally agreed to during the certification process."
Honda declared that its small engines produced 0.88 grams of hydrocarbon emissions per day — a self-imposed measure that was below the regulatory limit, enabling it to earn emissions credits. Random tests of five engines showed emissions ranging from 1.03 to 1.13, however. Further investigations showed that some 90,544 engines were subject to the penalty, according to the Air Resources Board.
"Compliance with our regulations is a crucial step toward improving air quality and protecting public health," the board's executive officer, Richard Corey, said in a statement. "We treat seriously any manufacturer's failure to ensure that their products meet the health-protective standards in place when we certified those products for sale in California."
Honda, as part of the settlement, also had to raise its engines' emission limit and forfeit 99,177 emissions credits to offset the excess emissions produced by the engines since 2016.
Automakers can earn emissions credits from state and federal agencies reducing their air emissions beyond what is required by permits and rules, such as by producing zero-emission vehicles — each plug-in hybrid usually receives between 0.4 and 1.3 credits while electric and fuel cell models can bring in between 1 and 4 credits per vehicle. They can also buy emission credits from other car manufacturers to compensate for an increase in emissions in another area of their business.
Tesla Inc. brought in nearly $354 million last quarter and nearly $420 million in 2019 by selling credits to General Motors Co., Fiat Chrysler Automobiles and other car manufacturers.
Honda has amassed a little over 40 million emissions credits, according to the Environmental Protection Agency's Automotive Trends' 2019 Report.
For reprint and licensing requests for this article, CLICK HERE.