Furniture Rental Startup Fernish Raises $15 Million
Service looks to expand in additional markets
Monday, June 1, 2020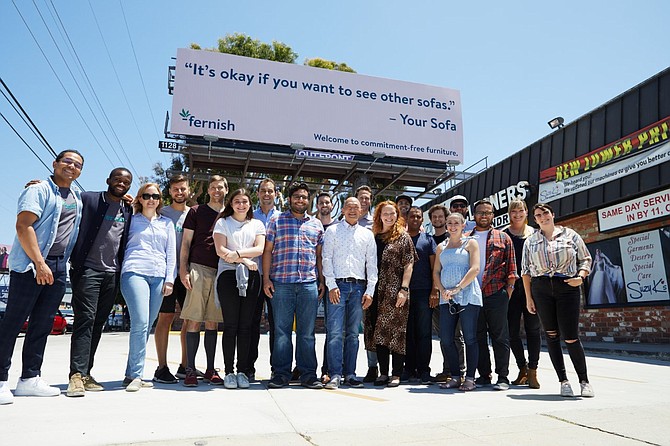 Beverly Grove-based furniture startup Fernished Inc. has raised a $15 million Series A, bringing its total funding to $45 million.
The round, announced on May 27, was led by Menlo Park-based Khosla Ventures.
Other participants in the round, according to the company, included Boulder, Colo.-based Techstars Ventures; Park City, Utah-based RET Ventures; Scopely Inc. co-founder Eytan Elbaz; Intuit Inc. co-founder Scott Cook; Zillow Group Inc. co-founder Spencer Rascoff; Hotel Tonight co-founder Jared Simon; Fred Tuomi, the former chief executive Invitation Homes Inc.; and Jeff Wilke, chief executive of worldwide consumer at Amazon.com Inc.
Fernish allows customers, mostly young professionals who move frequently, to rent furniture on flexible terms. Users pay a monthly subscription fee for a chosen period of time.
The company offers disassembly services free at the end of the subscription period, provided it receives at least a seven-day advance notice. Customers can also buy their furniture when the subscription period expires.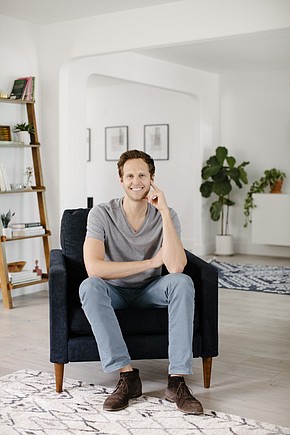 Fernish offers services in Seattle and Los Angeles. Co-founder and Chief Executive Michael Barlow said it generated "millions" of dollars in revenue in 2019, a ten-fold increase over its 2018 results.
The furniture that's delivered to customers is not always 100% new.
"We deliver everything in a like-new state," Barlow said. "If there is significant damage, or damage that we cannot repair with one of our furniture technicians in a warehouse, then we're not going to deliver that furniture to the second cycle."
Barlow said the company has seen steady growth during the Covid-19 lockdown, with a spike in home office orders.
"The accelerating adoption of ecommerce across all verticals and the acceptance of the service economy is likely to continue. People spending more time in the comfort of their homes is likely to persist — whether that be working, recharging or entertaining," he said in a statement.
Barlow added that the company plans to expand to other markets in the United States soon. "We were hoping to push it out this year. But depending on when shelter-in-place restrictions (expire) on some East Coast cities and some other cities across the country, we're going to be smart about when we light up new cities," he said.
Much of the new funding will be invested in the company's enterprise resource platform, which it has been developing from day one to manage inventory and logistics, according to Lucas Dickey, co-founder and chief product officer.
Fernish's enterprise resource platform, or ERP, differs from similar platforms, which are designed to manage single-direction delivery, Dickey said.
For Fernish, returns are treated as the rule rather than as an exception.
"For us, everything is expected to come back. Therefore, our system has to be heavily optimized for circularity," he said.
For reprint and licensing requests for this article, CLICK HERE.