Faraday Bankruptcy Plan Approved
Court ruling clears path for production of vehicles
Monday, June 1, 2020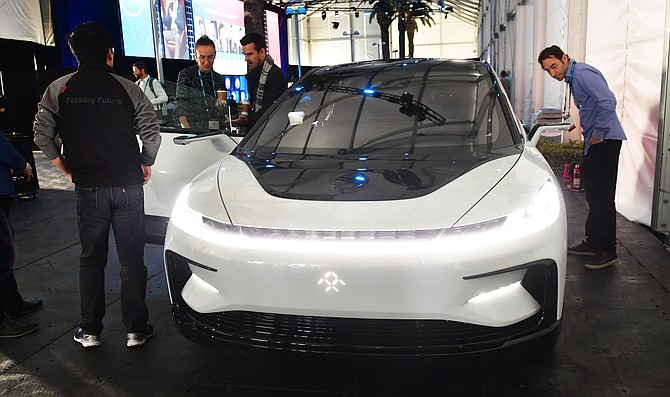 Faraday & Future Inc.'s founder and former chief executive caught a break from the U.S. Bankruptcy Court for the Central District of California in Los Angeles on May 21, paving the way for the Gardena-based automaker to start manufacturing electric vehicles.
The court approved a Chapter 11 reorganization plan for $3.6 billion in personal debt and financial losses Yueting Jia incurred through LeEco, his failed China-based tech company.
Confirmation of the plan "should prove to be an enormous benefit" to Jia's creditors, the company said in a statement, and "act as a springboard for the closing of (Faraday's) upcoming financing round."
Creditors, in exchange for backing the reorganization plan, will receive an equity stake in the automaker commensurate with the amount they are owed once Faraday files for an initial public offering, according to a Third Amended Plan of Reorganization filed with the bankruptcy court in March.
Jia, who founded the firm in 2014, resigned from his role as chief executive and was named chief product and user officer shortly before filing for bankruptcy in October.
Carsten Breitfeld, who served in management roles at BMW, took over as Faraday's chief executive in 2019. In a recent interview with Bloomberg TV, he said the company is looking to raise $850 million to help kickstart manufacturing at its Hanford plant in Northern California about nine months after closing the series B funding round.
The facility is "not a high-volume plant, but it can do about 30,000 cars a year," Breitfeld said.
"The good thing is the hardware work on the (FF 91) is mainly done, and it's software (work) we have to do now in terms of testing," he added.
Breitfeld said the company is working on an FF 81 model and that he's using an FF 91 "on a day-to-day basis to experience customer driving conditions."
He said that although Faraday "can survive on its own, assuming the funding gets done," the company is keeping its options open. Management is in talks about potential collaborations with several big automakers who could benefit from its "advanced electric powertrain technology," he said, and its fast-charging battery that can power up to 80% in about 20 minutes and last 380 miles.
Faraday is also looking to expand to China, Breitfeld said, to "make use of available manufacturing capacity there" provided by a potential joint venture partner.
Talks on that end are "progressing quite well," Breitfeld said.
For reprint and licensing requests for this article, CLICK HERE.